American Branded Pork Campaign Helps Japan Develop Taste for Thick-Cut U.S. Pork
American Branded Pork Campaign Helps Japan Develop Taste for Thick-Cut U.S. Pork
The American Branded Pork Campaign encourages Japanese consumers to purchase branded U.S. Pork in supermarkets and restaurants.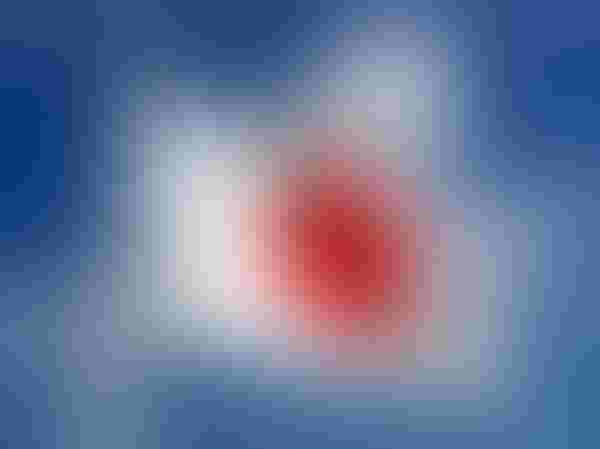 <p> Thanks to Pork Checkoff funding, the U.S. Meat Export Federation is helping U.S. Pork gain a foothold in Japan&rsquo;s fiercely competitive branded pork market.</p>
New opportunities for U.S. Pork continue to emerge in Japan, where thick-cut and branded products are claiming the attention of Japanese consumers.
"Japanese consumers are looking more into non-traditional meals and cuisines – just like U.S. consumers are looking for variety and an influx of ethnic cuisines," says Becca Hendricks, assistant vice president of international marketing for the Pork Checkoff.
While thick-cut pork chops and roasts are a staple of the American dinner table, thinly sliced meats are more the standard for chefs and homemakers in Japan. The U.S. Meat Export Federation (USMEF) worked with popular cooking instructor Rika Yukimasa to develop U.S. Pork recipes – including some for microwave cooking – that are being introduced during a two-month promotion that runs through the end of 2012.
"Microwave recipes are appealing, because the smaller living spaces where many Japanese reside don't always have a full kitchen and may only have a microwave, hot pot and rice cooker on the countertop," Hendricks says.
Yukimasa recently demonstrated "easy-cooking roast pork" recipes to 160 Japanese food bloggers and homemakers. The recipes also were featured in a November issue of Japan's ESSE magazine, with a circulation of 500,000 readers, and are being included in retail point-of-purchase recipes and labeling.
"Celebrity chefs and bloggers are very hot right now in Japan, and Japanese consumers trust the social media," Hendricks says.
Branded U.S. Pork Brings a Lot to the Table
Leading Japanese supermarkets are also promoting thick-cut U.S. Pork, which offers advantages for both retailers and consumers.
"Retailers are able to increase sales and quantity, and consumers are able to purchase pork more affordably, particularly compared with domestic pork," says Takemichi Yamashoji, senior marketing director for USMEF-Japan.
Thanks to Pork Checkoff funding, the USMEF also is helping U.S. Pork gain a foothold in Japan's fiercely competitive branded pork market, which includes more than 400 domestic brands.
The American Branded Pork Campaign, which encourages consumers to purchase branded U.S. Pork in supermarkets and restaurants, recently hosted a seminar for national Japanese newspaper outlets, which represent a collective circulation of nearly 30 million readers.
Hideki Ohba, executive chef of the ANA Intercontinental Hotel Tokyo, enthusiastically recommended U.S. Pork, citing the good flavor and texture, reasonable price, stable supply of high-quality products and strict quality-control systems in the United States.
"Because of the quality and tastiness of our pork, many of our guests think that our hotel restaurant uses domestic pork. They are surprised once they know it is U.S. Pork," Ohba says.
"Branded products offer extra value for U.S. Pork exporters," notes Hendricks, who adds that logistics of shipping pork to Japan are more suited for pre-packaged products. "Also, the Japanese want to have a lot of choices and are extremely brand loyal when they find a product they like."
Building on a Solid Success Story
Japan already is the top value market for U.S. Pork. In the first eight months of 2012, Japan purchased 307,442 metric tons (677.8 million pounds) of U.S. Pork valued at more than $1.3 billion, an increase of 6% in value on 6% lower volumes, compared with 2011.
"We are very pleased with our relationship with Japan," Hendricks says. "Many exporters have created long-term relationships with Japanese buyers, and this helps the Pork Checkoff and USMEF work with the Japanese to supply U.S. Pork products that meet their needs."
Subscribe to Our Newsletters
National Hog Farmer is the source for hog production, management and market news
You May Also Like
---