Alltech announces three new additions to pig, poultry teams
Alltech announces three new additions to pig, poultry teams
Andy Rash and Mark Hulsebus join pig business team; Roy Brister to serve as strategic poultry advisor.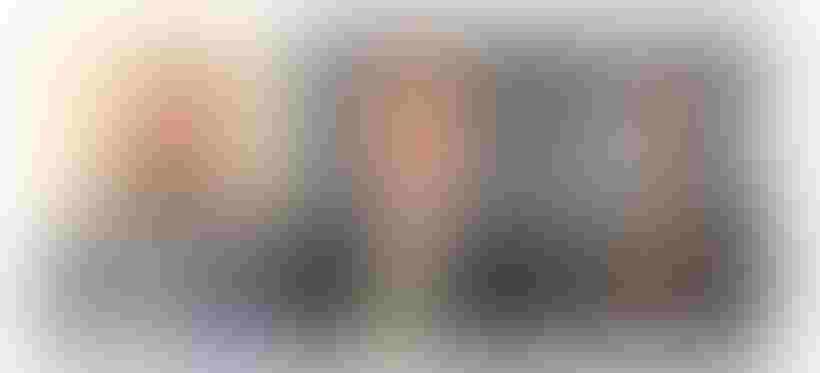 Alltech is pleased to announce three additions to its U.S. monogastric team. Andy Rash has been appointed general manager and Mark Hulsebus is now sales and portfolio director of Alltech's pig business team, while Dr. Roy Brister has joined the poultry team as a strategic poultry advisor.
Rash will be leading Alltech's pig team, strengthening alignment across the business from research and development to account management. Hulsebus will be working with the commercial pig team on strategic direction to advise commercial development and strengthen customer support.
"Andy and Mark are highly respected throughout the U.S. ag industry," said Dr. Mark Lyons, president and CEO of Alltech. "Their extensive experience in modern pork production will enable us to support more producers with nutritional solutions and services that enhance their efficiency, profitability and sustainability."
With nearly four decades of experience in the poultry industry, Brister will focus on supporting sales and technical teams, bridging the gap between suppliers and poultry integrators, and driving new research. He is also passionate about creating actionable steps that help the poultry industry meet its sustainability goals.
"We are thrilled to welcome Dr. Brister to our team," said Lyons. "Dr. Brister exemplifies our Alltech values, including lifelong curiosity. He is committed to producers' profitability and to the nutrition and wellbeing of poultry. To this, he brings both sound science-based practice and the rigorous pursuit of innovative approaches that can achieve greater performance and sustainability."
Prior to joining Alltech, Rash served as Cargill's commercial director of beef in North America and their pork sales leader. He also served as vice president of sales and marketing at River Valley Cooperative. He earned his master's degree in ag education at University of Illinois Urbana-Champaign and his bachelor of science in animal sciences at Western Illinois University.
Hulsebus spent more than 20 years in senior roles at Cargill, most recently as the commercial director of pork in North America. He also served for five years as the live production manager at Tri Oak Food's 70,000 sow system. He earned his bachelor of science degree in animal science and agronomy at Iowa State University.
Brister began his career as a technical nutritionist at Nutrius Inc./Diamond Shamrock and later Spring Valley Farms, the latter of which was acquired by Tyson just months after he joined. His 37 years at Tyson Foods included roles as director of nutrition and feed milling. He specializes in nutrition and feed milling management and is particularly interested in growth modeling as an innovative technology that can help producers achieve increased efficiency and sustainability. He is also interested in alternative ingredients that support circular nutrition and in utilizing data to guide critical decisions.
Born and raised in Texas, he received a bachelor's degree in agriculture education from Texas A&M University and went on to receive a master's degree and Ph.D. in poultry science from Texas A&M University.
Subscribe to Our Newsletters
National Hog Farmer is the source for hog production, management and market news
You May Also Like
---