A Responsible Pork Industry Cares About its Animals
A Responsible Pork Industry Cares About its Animals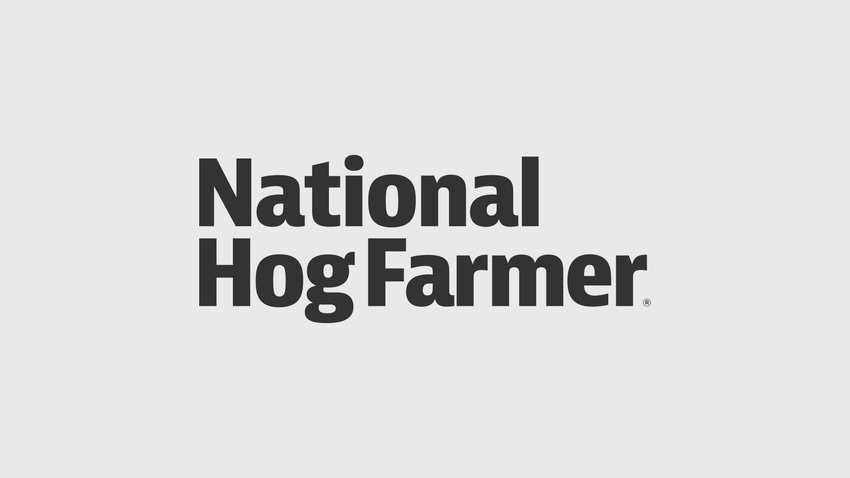 It seems the pork industry has had another rough-and-tumble round of media coverage this week. Mercy for Animals released undercover video taken on a Colorado hog farm. An expert panel, sponsored by the Center for Food Integrity and consisting of respected veterinarians and an animal ethicist, reviewed the video footage and noted that a lot of context is missing from what is presented. It is also not known when the video footage was taken, or what type of care the animals that are seen for a brief period of time were receiving beyond the moment depicted in each particular scene.  As a contrast to the allegations of inadequate animal care, I would like to point out a couple of examples reinforcing my belief that our industry really does care—a lot.
See the story, "Expert Panel Addresses Hidden Camera investigation at Colorado Hog Farm."
We've done many stories about proper sow and piglet care over the years. The November 2014 issue of
National Hog Farmer

contains a story entitled, "Tips for Handling Early Weaned Pigs." In this story, Matt Grimm, associate director of production for Professional Swine Management in Carthage, IL, shared tips for success when working with early weaned pigs during the recent Swine Health and Production Conference, sponsored by Carthage Veterinary Service. Grimm constantly refers back to the importance of providing tender loving care (TLC) to the pigs.

See the Story, "Tips for Handling Early Weaned Pigs"

Grimm says the secret to success really isn't so "secret" at all. "It really is all about going back to the basics of good piglet care," he explains. The majority of U.S. producers really do know that in addition to being the right thing to do, taking good care of the animals makes economic sense.

Yet another example of an animal care "guru" who practices what he preaches would be Dr. Larry Coleman, a well-respected swine veterinarian and regular National Hog Farmer contributor from Broken Bow, NE. Coleman has written a series of stories reminding our producer readers of the importance of good sow and piglet care. If you've spent even 5 minutes talking with Dr. Coleman, it becomes quite obvious that he passionately believes in good pig care. Does he contend that the industry is doing things perfectly now? No. However, he does offer sound and practical solutions to help producers improve. He challenges producers to do better and he is more than willing to coach interested producers on ways to improve their production practices.

See the Story, "Fixing the Hole in the Bottom of the Bucket"

Can our industry do better? Sure, there is always room for improvement. Sadly, there will be bad actors who reflect negatively, too. But for my "take home message" about our industry, I'm choosing to focus on the majority of pork producers who really are the "good guys," when it comes to being good stewards of their animals. Our archives contain far more stories about those who care than those who don't.  I would encourage you to read the stories and ponder the suggestions from Matt Grimm, Dr. Coleman and others like them. One constant in our industry is a focus on continued improvement. I'll say it once again, it's quite obvious to me that we really do care.
Subscribe to Our Newsletters
National Hog Farmer is the source for hog production, management and market news
You May Also Like
---