A major pork gathering
A major pork gathering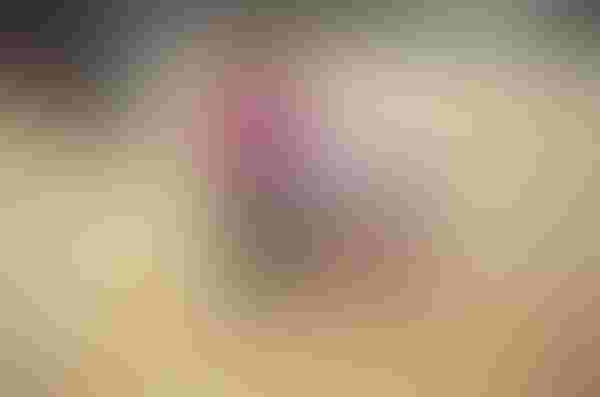 <p>This Novice in the World Pork Expo Junior National handled her pig like a pro - even when the pig decided to lay down.</p>
If you're into pigs, you're probably on the way to Des Moines (or perhaps you wish you were). The World Pork Expo runs June 3-5 in Des Moines, Iowa at the Iowa State Fairgrounds, and National Hog Farmer arrived early to catch up on what it takes to put together a show like this.
In this gallery, we offer a few snapshots of everything from exhibit prep, to food prep, and a look at some cute kids showing hogs as the National Junior Show started too. Before more than 20,000 people show up to catch up on all that's new in the technology of raising highly efficient, and healthy, swine, a lot of work gets done.
So check out this year's images, you might see someone you recognize. It's a big show drawing folks from 41 countries (that's how many are represented by registrants so far). And as for the Junior National show, that's expected to set a record as well. In 2014, the event drew 750 youth from 24 states exhibiting more than 1,600 hogs, and even more have registered to participate in 2015 - 200 of which are first-time participants.
And don't forget the food - you'll see some hint of that in this gallery, but as a trade show this event tops them all with free food on sight. Every day the Big Grill, staffed by Iowa's Tama County Pork Producers Association, offer free pork lunches. And that doesn't count the food offered up by exhibitors. If you leave World Pork Expo hungry it's your own fault.
There are seminars too, covering a wide range of valuable topics for top-producing swine operations that want to keep getting better. If you're headed to Des Moines, you're headed to a hot place for swine tech and info for 2015 and beyond.
Check out this gallery to get a glimpse of the event ahead of the crowds, you might even see someone you know.
Subscribe to Our Newsletters
National Hog Farmer is the source for hog production, management and market news
You May Also Like
---