2016 pork production: what recent USDA reports reveal
2016 pork production: what recent USDA reports reveal
U.S. breeding herd slightly smaller than expected.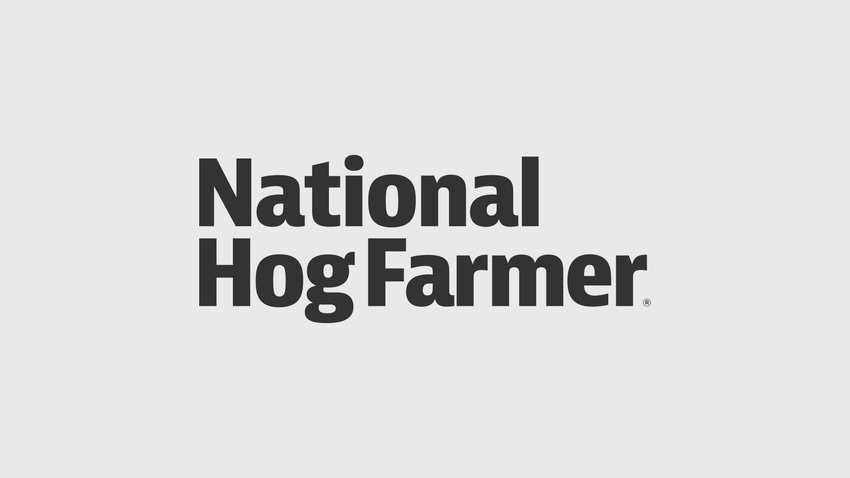 Everywhere you turn, the story is the same. U.S. hog producers are hitting their stride for pork production this year. Overall, the industry is reaching production milestones, which is easier to do when disease levels remain at lower levels than recent years.
This week the USDA's National Agricultural Statistics Service released three key monthly reports that peg this year's production progress.
February pork production reaches all-time high
According to the USDA NASS "Livestock Slaughter" report, U.S. pork production was 2 billion pounds — a total that USDA declares a record high for February. While the number of hogs slaughtered climbed 4% from last year at 9.43 million head, the average live weight at 283 pounds was down 2%.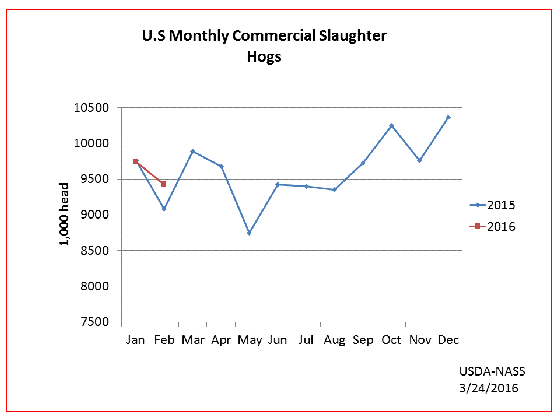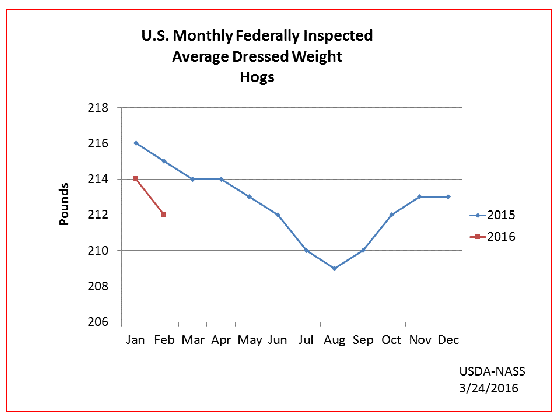 Across the board, red meat production for the first two months of 2016 rose. At the end of February, red meat production for the year penciled in at 8 billion pounds with beef, pork and lamb production showing growth. The USDA also reported in the monthly "Poultry Slaughter" report that U.S. poultry production climbed 8% to 3.76 billion pounds.
Meat on the move
The total supplies of meat and poultry in cold storage at the end of February was 1.6% higher (2.268 billion pounds) than last year, however the growth was driven by chicken and turkey stocks. Total frozen red meat at 1.166 billion pounds was down 3% from the previous month and 5% from last year. As market analysts Len Steiner and Steve Meyer wrote in the Daily Livestock Report, "Meat protein production continues to increase and the fact that inventories have not increased significantly implies that product is moving and demand is generally good, both in domestic and export channels."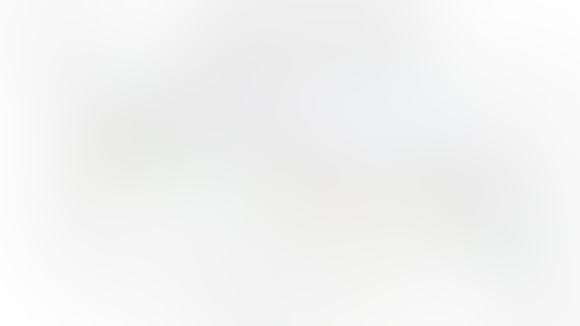 Looking at the numbers, total pork in freezers was 628.8 million pounds, according to the USDA NASS "Cold Storage" report. Pork stocks were 8% lower than February 2015 but only 0.9% lower than the five-year average. The large year-over-year decline is a result of the dramatic increase in frozen pork supplies due to last year's port dispute and rapid increase in production. It is clear that processors and retailers are stocking up on pork ribs in front of the upcoming grilling season as the cut of meat registered the largest increase. Ham inventories were 9.3% lower than last year which signals it will be the center of attention at families' Easter meals.
Breeding herd slightly smaller
Market analysts anticipated a slight growth in the U.S. breeding herd however the figure came in slightly down from last year and the previous quarter as shown in the USDA NASS "Quarterly Hogs and Pigs" report.
On March 1, the U.S. inventory of all hogs and pigs figured at 67.6 million head, up slightly from January 2015 but down 1% from December 2015. The breeding inventory stands at 5.98 million head while the market hog inventory was up slightly at 61.7 million head. Altin Kalo, senior analyst for Steiner Consulting Group, says the breeding herd rose last year because producers hedged against porcine epidemic diarrhea virus losses by steadily increasing the size of the breeding herd in the last four quarters, peaking at 6 million head on Dec. 1, 2015. He adds, "The fact the breeding herd actually did not increase even though the slaughter numbers were down it implies to me that producers significantly reduced the number of gilts they retained." According to Kalo's calculations, gilt retentions were down 7% from a year ago.
The 2016 pig crop for the quarter totaled 29.6 million head, down slightly from the previous year. The sows farrowed from December 2015 to February 2016 represented 48% of the U.S. breeding herd. For the quarter, the average pig saved per litter at 10.30 set a new record. While this pigs saved per litter was a record number, the figure did drop from the previous quarter of 10.5. Kalo notes the only other time we saw that large of a reduction from quarter-to-quarter was during the PEDV crisis years.   
Scott Brown, Extension livestock economist at University of Missouri, adds granting it is a record for December-to-February, the pig saved per litter at 10.3 being down from June through November is a surprise. He says, "It tells me we have room to go on the upside in terms of productivity."
Although there has been lots of chatter about expansion, the 8,100 U.S. hog producers surveyed intend to have 2.84 million sows farrow during the March-to–May quarter which is actually 1% less than actually farrowed in the same time period last year. In addition, the intended farrowing for June-to-August 2016 at 2.91 million sows is also down (3%) from 2015.
Returning to more normal market cycle
As the breeding herd stabilizes, so is the hog market. Brown says "what we get out of a flat breeding herd number in this report is perhaps producers are being a little bit cautious about expansion."
Lee Schulz, livestock economist at Iowa State University, says hog returns are anticipated to be more normal with estimated return for farrow-to-finish at $10 per head for 2016 with the first and last quarter being below breakeven levels. Schulz adds "I think a bit of normalcy back into the market far as looking at seasonality and profitability levels starting to stabilize, especially relatively to what we saw in 2014."
Still, even with a steadying breeding herd, a small increase in June-to-August pig crop can put a squeeze on already tight packing capacity for seven to nine weeks this fall, reminds Steve Meyer, Express Markets Inc. Analytics vice president of pork analysis.
Subscribe to Our Newsletters
National Hog Farmer is the source for hog production, management and market news
You May Also Like
---