U.S. hog inventory on par; Now look towards trade vs. futures
U.S. hog inventory on par; Now look towards trade vs. futures
Analysts say exports matter in terms of where pork prices go in 2019, but can't forget to look toward domestic demand.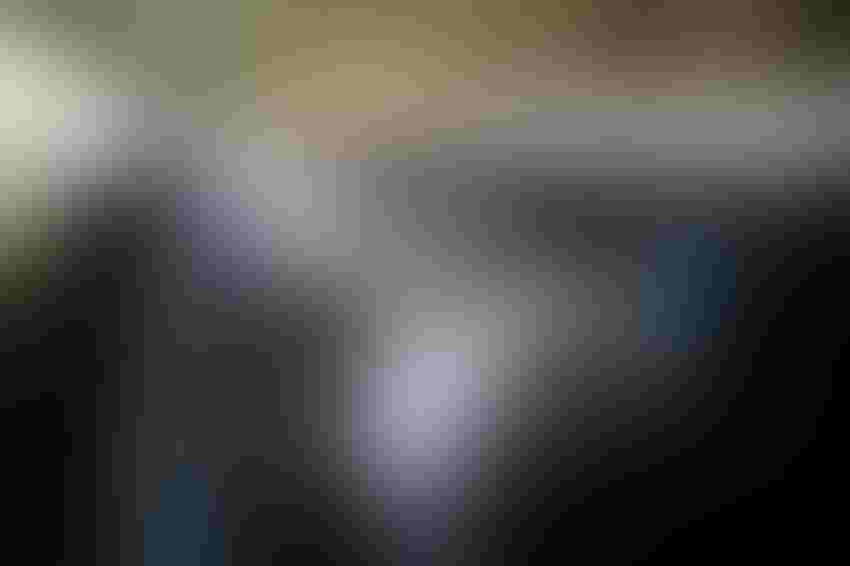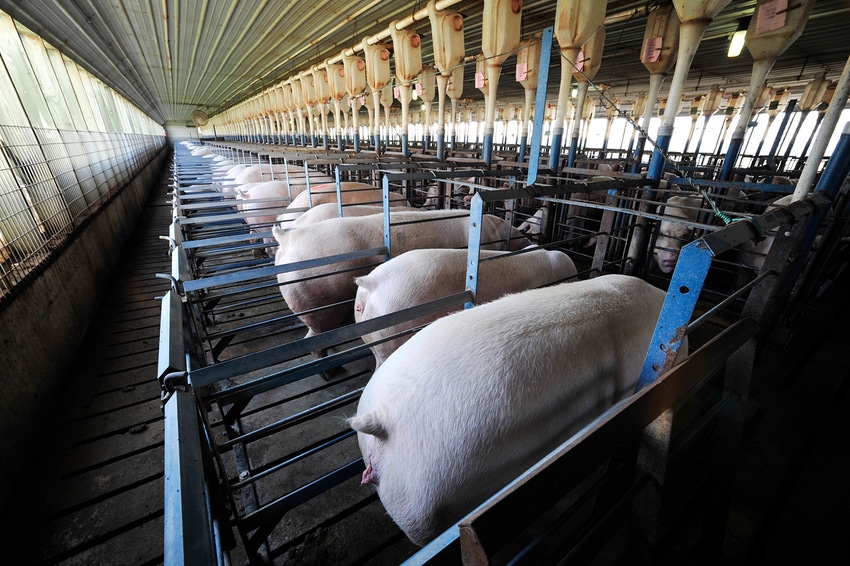 As of Sept. 1, the U.S. hog inventory has taken a 3% jump from 2017, coming in with 75.5 million, which includes a 6.33 million breeding herd — a record relevant to June 1999. The numbers were detailed in the Quarterly Hogs and Pigs report published Thursday by the USDA's National Agricultural Statistics Service.
According to Steve Meyer, Kerns and Associates, the breeding herd was up 3.5%, while analysts had previously forecast a 3.1% increase. Of the 75.5 million hogs and pigs, 69.2 million were market hogs. That's up 2.9%, where analysts expected it to be around 3.5%.
Between June and August, 34.2 million pigs were weaned on U.S. farms, a 3% increase from the same time period one year earlier. From June through August, U.S. hog and pig producers weaned an average of 10.72 pigs per litter. U.S. hog producers intend to have 3.16 million sows farrow between September and November, and 3.12 million sows farrow between December and February 2019.
Len Steiner, Steiner Consulting Group president, says at one time, the USDA report was really the price-driving factor in the pork market, and it is less so today. 
"This year we are going to export about 22.3% of all the pork production in the United States," Steiner says. "For 2019, we are putting in 22.8%, up about 0.5% compared to production. We think that is really the driver. If we don't export this, we will tank the market. That's what's picked up and prices can move higher."
Steiner says the pork industry must also look at the market for other meats. The demand for beef is strong so that's a competitor, but it certainly is not depressing pork prices at this time; while the chicken industry is experiencing significant problems with boneless, skinless, breast meat prices.
"We see a little pullback in the poultry area on production in order to get some profitably in their plants," Steiner says. "That could be supportive of pork prices."
Iowa hog producers accounted for the largest inventory among the states, at 23.6 million head. North Carolina and Minnesota had the second and third largest inventories with 9.40 million and 8.60 million head, respectively.
David Miller, Iowa Farm Bureau director of research and commodity services, says it's interesting to look at state numbers and what's happening there. For example, Iowa heavyweight hogs were up 9% compared to a year ago, while North Carolina was down 12%.
"These numbers should have all reflected pre-Hurricane Florence activities, but I basically tend to think the East Coast hog industry is fairly current based on these numbers, where you may have a little bit backup sitting in the Midwest — something to at least watch for on a regional basis," Miller says. "We don't see those same things happening when you go out to the 50- to 120-pound weight group. Iowa was up 2.8%, which was very consistent where there farrowing numbers are. We still had some decline in the North Carolina numbers, but you had stability in most of the other states."
Miller says he is also taking into consideration the relationship of trade versus futures market expectations coming in.
"If we go back and look at the nearby futures whether it was the October or December 2018 futures, they have not recovered everything from where they were from the February-to-March period, before the tariff issues with China emerged. By the time you get up to the June or August of ''19 futures, we are actually a couple dollars higher in those futures than where we were back in the February-to-May period," Miller says "So we have probably built an expectation into the market that exports by six to 12 months from now are going to be fairly well recovered, particularly where you get out about 12 months, but some expectation that there is still some problems in the short term. If that doesn't pan out we've got a futures market, that compared to the supply, is somewhat overpriced."
Scott Brown, University of Missouri associate Extension professor, says exports matter in terms of where pork prices go in 2019, but we also can't forget to look toward domestic demand.
"I don't want us to forget that domestic demand is going to be an important piece of the puzzle where prices go in 2019," Brown says. "I think we have seen frankly quite strong domestic demand across the board for all meats, but for pork as well. If the economy were to turn south or we talked about the 'R' word in 2019, I would be worried about just what happens on the domestic use side, that it could be troubling to hog prices as we look ahead."
Looking ahead, each agricultural economist shared their forecast prices for the next several quarters
Steiner: For Iowa-southern Minnesota hog price for end of the year, he says it expects to sit about $56/cwt., down about 4.5% from a year ago. From January to March, the industry will come in a little over $66/cwt., up about 3.6% from a year ago. For April through June, Steiner currently has $73/cwt., up 12.8% from a year ago. July through September is forecast at 72/cwt., up 31.8%, because Steiner says of the big decline in prices in August 2018. Annual average of prices is estimated to be up 10.4% for the year.
Miller: For fourth quarter 2018, looking at USDA 49-51% carcass price, they are forecasting right at the mid-$53 to $55/cwt. First quarter 2019 is a little higher, $54 to $57/cwt., while second quarter is estimated $60 to $64/cwt. By the third quarter, $60 to $66/cwt. Fourth quarter is forecast to end around $54 to $60/cwt.
Brown: For national weighted average carcass, he foresees the price for fourth quarter coming in around $50/cwt. Looking into 2019, he has Quarter 1 at $58/cwt.; Quarter 2; $61/cwt. and Quarter 3, $58/cwt.
The next Quarterly Hogs and Pigs report will be released on Dec. 20.
Subscribe to Our Newsletters
National Hog Farmer is the source for hog production, management and market news
You May Also Like
---