Stormy picture could be worse
Stormy picture could be worse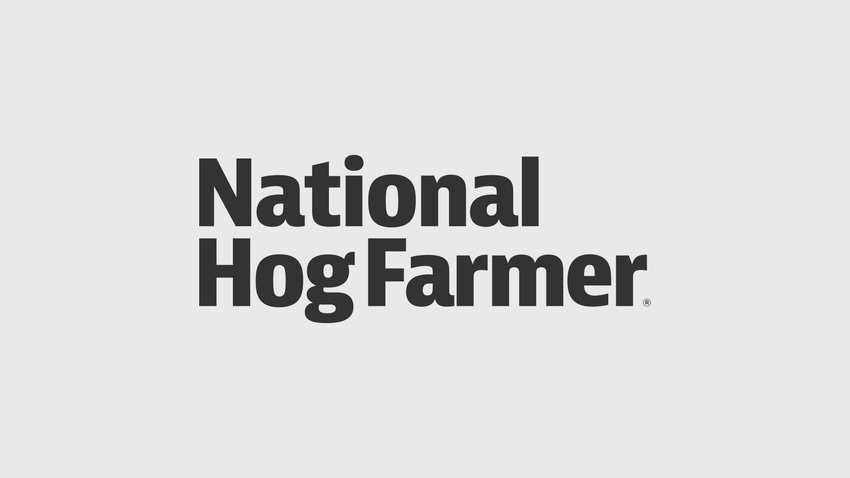 If you're in the U.S. hog industry, you know there have been better times to be raising pigs and producing pork.
Current hog prices have producers with memories thinking back to 1998, and disease pressures are always in the back of producers' minds. One flare-up could doom expected increasing production numbers. Though the current overall climate is casting a dark cloud over the entire swine industry, keep in mind the cloud could be even darker.
Residents and hog producers in the southeastern U.S. are preparing for effects of Hurricane Matthew as it drives north up the Atlantic coast. According to the Weather Channel, "Hurricane Matthew's eyewall continues to brush parts of Florida's northeast coast with high winds and storm surge flooding, and will spread those impacts, in addition to potentially serious rainfall flooding into Georgia, South Carolina and southern North Carolina through at least Saturday night."
Matthew's impending arrival has North Carolina pork producers taking precautions in preparation of the potential heavy rains and strong winds. According to the Sampson Independent,  this isn't farmers' first go-around with a hurricane. North Carolina Pork Council Chief Executive Officer, Deborah Johnson, told the Sampson Independent, "Our farmers have faced several strong hurricanes in the past. They know what to expect and understand the importance of being prepared ahead of time. Farmers are putting emergency action plans into effect to protect their employees, their animals and farms."
Though the exact path that Matthew will take remains to be seen, producers are taking action to deal with potential issues.
♦ To prepare for potential power outages, farmers have tested on-farm generators to ensure they are in proper working order and secured adequate fuel to power those generators and other vital operational equipment.
♦ In case deliveries are interrupted by the storm, feed bins will be well-stocked and provisions made for other essentials necessary for the well-being of their animals.
♦ To prepare for heavy rains, farmers are monitoring animal waste management systems and applying fertilizer to dry cropland in accordance with approved nutrient management plans. Farmers carefully manage lagoons throughout the year to maintain adequate storage to accommodate heavy rains.
Once again, the dedication and the commitment of the U.S. hog producer shine brightly through the dark clouds of even a hurricane. Caring for the livestock under their watch is of utmost importance to them. 
Keep your fellow hog producers from the U.S. southeast in your thoughts and prayers this weekend as they brace for Matthew's arrival, and next week and beyond as the recovery and cleanup will occur.
Though the current market situation is hard to stomach, most of us don't have a hurricane knocking on our doors to compound the situation.
Subscribe to Our Newsletters
National Hog Farmer is the source for hog production, management and market news
You May Also Like
---