NPPC offers tours ahead of World Pork Expo
NPPC offers tours ahead of World Pork Expo
Select from one- and two-day options for an up-close look at Midwest agriculture.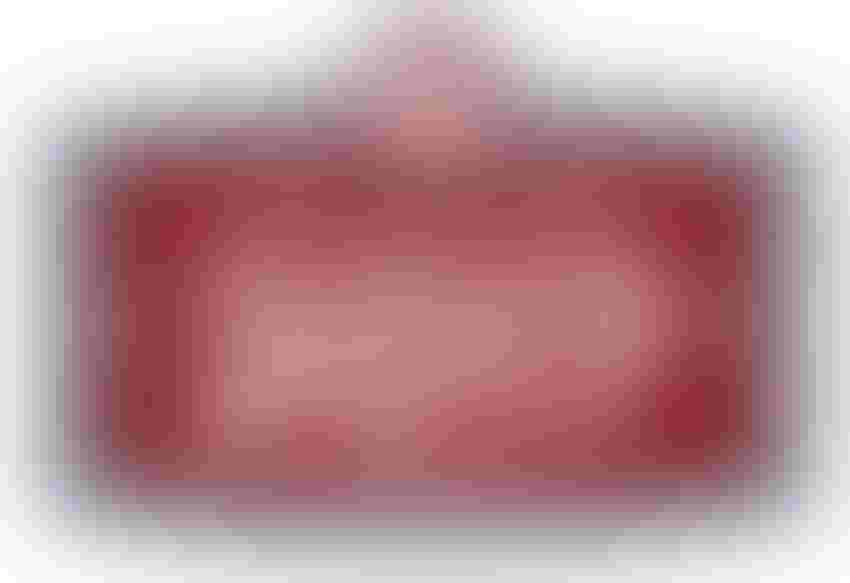 Anyone planning to attend the 2017 World Pork Expo, June 7-9, should consider arriving early to take part in one of two pre-Expo agricultural tours. Organized by the National Pork Producers Council and set for June 4 through June 6, the Midwest Agriculture Tour and Iowa Agribusiness Tour will provide insights into Midwestern agricultural businesses and pork production
"For more than a decade, these pre-World Pork Expo tours have taken visitors on a journey to view various aspects of U.S. pork production, from feed processing to on-farm production to shipping channels to equipment and technological suppliers," says Greg Thornton, tour organizer for the NPPC. "Either of the two tours will provide an excellent snapshot of Midwest agriculture, which can be particularly helpful for international visitors, but also for Expo attendees from other states."
Midwest Agriculture Tour
Participants will spend two days traveling across Iowa to Illinois and just across the border into Indiana. Underwritten by the Illinois Soybean Association, this tour will provide an overview of modern pork production, feed processing, and equipment manufacturing, as well as shipping channels and exports.
Because of the multi-state trip, attendees can select from a couple of options to join the tour. Participants can board the bus in Des Moines the afternoon of June 4, or join the group at the Marriott Suites O'Hare in Chicago on the morning of June 5. The NPPC will send out more specific details once a tour registration is received.
On June 5, the tour will travel to Indiana, arriving at Fair Oaks Farms, home of The Pig Adventure, for an up-close look at modern pork production. Tickets will also be available for The Dairy Adventure. A barge trip down the Mississippi River will help participants to get a perspective on grain export activities. Participants will dine on-site at the Farmhouse Restaurant and will stay overnight at Jumer's Hotel and Casino in Rock Island, Ill.. On June 6, the tour will move on to the John Deere Pavillion in Moline, Ill., and include stops to Brenneman Pork, a JBS feed mill and modern wean-to-finish barn managed by JBS. The tour bus will return to Des Moines for dinner on the evening of June 6.
Cost for the Midwest Agriculture Tour is $450 per person, which includes bus transportation, lodging on June 5, meals on tour days and World Pork Expo admission. Individuals are responsible for booking their own hotel rooms before the tour begins and during Expo.
Iowa Agribusiness Tour
The tour on June 5 will begin and end the day in Des Moines, and provide a snapshot of agribusinesses in central Iowa, including feed, technology and pork production enterprises. The day-long trip will stop at Kemin Industries for a look at innovations in animal nutrition and health and biofuels. From there, it's on to east central Iowa and a visit to Brenneman Pork, a fully-integrated, family-owned swine and grain operation. A visit to a modern wean-to-finish barn and feed mill managed by JBS will round out the tour.
The cost for this one-day tour is $150 per person, which includes bus transportation, breakfast and lunch on the tour and admission to World Pork Expo.
"These pre-Expo tours are an excellent value and a great way to kick off Expo week. Attendees will get a personal look at Midwest agriculture, which can make their visit to World Pork Expo even more informative and insightful," says Ken Maschoff, NPPC president and Illinois pork producer. "Whether they spend the next three days at World Pork Expo reviewing the trade show for the latest products and services, collecting information from seminars or exchanging experiences with U.S. pork producers, the tours will have provided a solid baseline of knowledge."
Register today
It's important to note both tours have limited space, so early registration is advised. Along with the details about the tours, the website offers general registration information. The site also provides information about room availability at official World Pork Expo hotels, answers for international visitors, a variety of Expo facts and other helpful tips about traveling to World Pork Expo.
The 2017 World Pork Expo will take place at the Iowa State Fairgrounds in Des Moines, June 7-9. Leading the list of events is the trade show, with more than 320,000 square feet of commercial exhibits from companies throughout the world. The trade show is open 8 a.m.-5 p.m. June 7-8, and 8 a.m.-1 p.m. June 9. Rounding out the week's events are free educational seminars, networking opportunities, entertainment, swine shows and breeding stock sales. Whether you're a producer, an employee, a visitor from another country or involved with other areas of pork production, Expo is guaranteed to have something for everyone.
For the most up-to-date details about this year's World Pork Expo, be sure to follow Expo on Twitter (#WPX17) and connect with us on Facebook. For more information, visit nppc.org.
Subscribe to Our Newsletters
National Hog Farmer is the source for hog production, management and market news
You May Also Like
---