Highlighting Commitment to Continuous Improvement
Highlighting Commitment to Continuous Improvement
Throughout history, pork producers have worked steadily to improve the industry. From the way they treat their animals to the products they provide for consumers, pork producers are doing the right thing.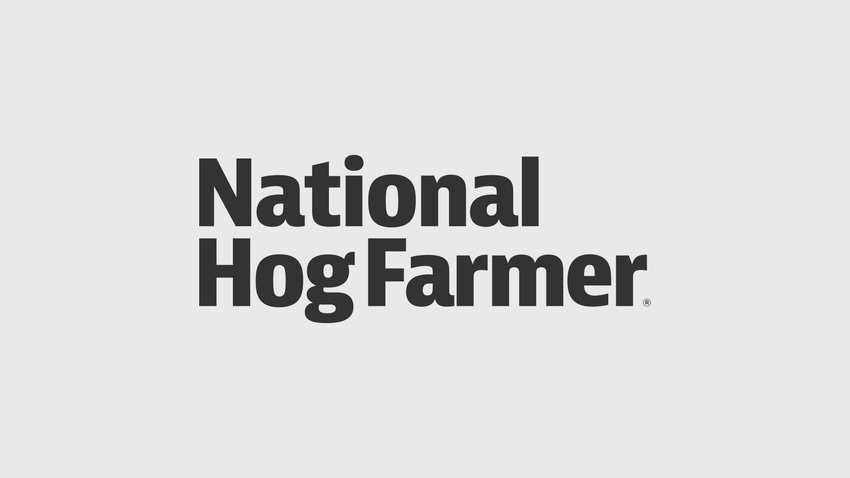 Throughout history, pork producers have worked steadily to improve the industry. From the way they treat their animals to the products they provide for consumers, pork producers are doing the right thing.
In an effort to highlight a history of continuous improvement and responsible practices, the industry is releasing its 2012 Pork Industry Progress Report, Responsible Farming. Our Heritage. Our Future.
"Principles guide pork producers' actions on a daily basis, and the six We Care ethical principles (listed below) emphasize what producers have been doing for years," says Chris Novak, National Pork Board CEO. "Implementation of programs over the years, including the Pork Quality Assurance Plus (PQA Plus), Transport Quality Assurance (TQA) and Environmental Stewards programs display pork producers' commitment to providing safe, high-quality products for consumers."
Farmers are absolutely committed to protecting foodsafety.In the past five years, pork producers have invested more than $1.3 million in research to support issues associated with pork safety. Through national leadership, farmers are partnering with the scientific community, governmental agencies and food chain partners in the development of sound programs and policies to advance food safety. The
PQA Plus and Swine Identification programs are examples of processes developed to advance good production practices and food safety throughout the pork-supply chain.
PQA Plus individual certifications reached an all-time high of more than 55,000 this year, and PQA Plus site assessments were conducted on more than 16,000 U.S. farms. TQA individual certifications also reached an all-time high of 29,000. These programs are in place to help ensure that farm workers are promoting animal well-beingin all their production practices.
Because pork producers are responsible for providing safe, high-quality products, a formal process for identifying and tracing pigs in interstate commerce and from the farm to the point they enter harvest channels is in place to protect public health. Farmers and facilities are required to make these records available to animal health officials when necessary.
Farmers have made significant improvements over the years tosafeguard natural resources. Data from a 50-year study (1959 to 2009) revealed that productivity gains in pork production went hand in hand with decreases in environmental impacts. Factors affecting pork's footprint at the farm level were included in the research model including feed, water, energy, land and crop nutrient resources. And the results calculated on a per-pound-of-carcass-weight basis showed that water use was reduced 41%, land use was reduced 78% and the carbon footprint was reduced 35%.
The National Pork Board's long-standing efforts to deliver human-resource tools to farm owners continued throughout 2012. New technologies and Spanish-language materials helped bring training tools to farm workers throughout the United States. Progress continues on delivering critical worker safety materials and training to farms across the nation in an effort to promote a safe work environment.
Producers continue efforts to reduce the impact of noise, odor and dust control from their operations to contribute toa better quality of life in their communities.
Many farmers volunteer their time with community service organizations, and some also hold open house events on their farms engaging in open discussions with community members and encouraging honest dialogue to address community concerns. Pork producers are involved and committed to the communities in which they live, which is why industry organizations have taken action to help those in need.
For example, in 2011 the National Pork Board donated 12,000 pounds of pork to St. Mary's Food Bank Alliance in Arizona (equating to 60,000 meals); served food to Tennessee relief workers, public safety works and those displaced by the floods; and provided more than 30,000 pounds of pork to those in need in Illinois through the Pork Power program.
Over time, advancements in the industry and an investment in ethical principles have allowed producers to improve productivity, provide better care for their animals and best feed our growing population. Through responsible farming, producers celebrate their heritage and look forward to a bright future. 
To view the complete 2012 Pork Industry Progress Report, click here or visit www.pork.org.
Subscribe to Our Newsletters
National Hog Farmer is the source for hog production, management and market news
You May Also Like
---