Grain, oilseed foundation positions U.S. pork as future supplier
Grain, oilseed foundation positions U.S. pork as future supplier
Declining pork production in Europe, modification of COVID policy in China could support U.S. pork exports.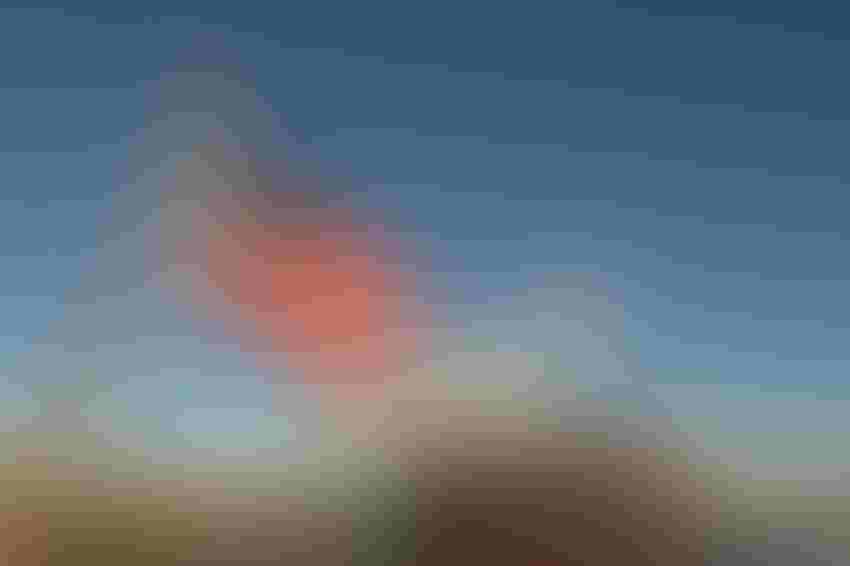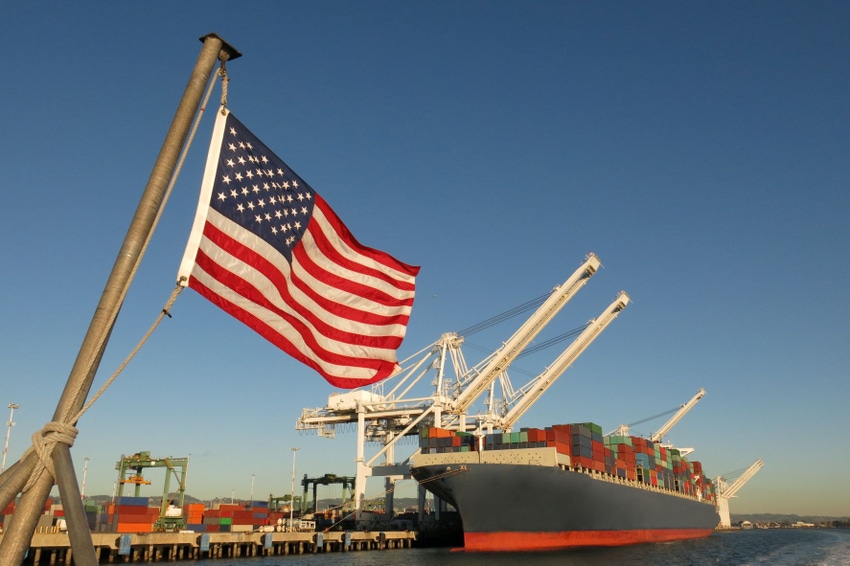 U.S. pork's low-cost production advantage is as important as ever in the global market, said U.S. Meat Export Federation Vice President of Economic Analysis Erin Borror.
"When we think about the global pork structure, our biggest producers outside the U.S., and again in the world, would be China and then Europe," Borror said. "When we add them all together, the European countries, and we have declining production in Europe, for really potentially the first time in recent memory, as production was record large last year, that's a big changing dynamic and the war in Ukraine certainly doesn't help them."
During National Pork Board's Quarterly Hogs and Pigs Report webinar this week, Borror reminded the audience that the top importers of U.S. meat are also the top importers of grain and oilseeds, and both China and the European Union are at the top of that list.
"When we think about the cost of production, they're paying that high world price for grain plus the high shipping cost and so that means the U.S. still has the production advantage for pork specifically," said Borror.
The United States is the largest single-country exporter of pork as well as grains and oilseeds and accounts for about 24% of global pork trade.
"Again, I see this as a real advantage for the United States and our grain and oilseed foundation is critical and should set us up to be a supplier of the future," said Borror.
Borror acknowledged that while the United States is not the lowest price supplier, top importers are dealing with high prices right now.
"We know we're low cost, but we're not low priced and I see that as a positive. Our really strong domestic demand has helped keep our hog and pork prices strong and we've paired that with really robust exports, and that's the way it's supposed to work," Borror said. "But we've also been up against cheaper European product and cheaper Brazilian product as the China demand went away."
However, with U.S. prices above European hog prices since early 2021, Borror said there has been a constraint in markets around the world.
As for China, recently hog prices have rebounded as have the Dalian futures contract prices, which correlates to the expected increased pork exports to China. Borror said hog prices there are the highest since May 2021 and are up about 60% now from the low in March.
"We think that flooding in southern China is a big part of this and also state purchases for reserves, which have totaled close to 400,000 metric tons so far this year," Borror said. "Although those purchases haven't actually happened, it's been psychological and there's a real bullish sentiment in the market. Our staff caution that this has been kind of a psychological situation and also the flooding has a real big impact and that consumer demand is still sluggish."

With China's recent announcement that they're cutting the quarantine period for international travelers from 14 to seven days, Borror noted there has been some mixed optimism in the markets. At the same time, the COVID-zero impact is still significant because of China's restrictions on cold chain product and testing, disinfecting and tracing imported frozen pork. This has limited China's demand even for U.S. variety meats.
"To see China really come back to life, some of this COVID policy, including the impacts on the economy, have to shift," Borror said. "We also have to remember that we have the 25% tariff disadvantage on U.S. pork and variety meats into China due to those metal tariffs, which the (Biden) administration has been not talking about eliminating."
Borror said while they have discussed modifying China tariffs, the focus has been on Section 301, for which retaliation on U.S. pork has already been temporarily waived since March 2020.
Even if U.S. pork continues to have a disadvantage in China, and China starts buying more out of Europe and Brazil, Borror said that's going to support all exporters as far as prices. Variety meats to China remain critical for U.S. pork though.
"They are our biggest customer for things like feet and stomachs and heads and tongues, and they add tremendous value to every pig we produce, and we see that demand still there," Borror said. "It's just the COVID-zero constraints and added costs that have limited our shipments to China of these items."

One of the biggest changes, that was already underway prior to the conflict in Ukraine, Borror said is Europe's decline in pork production, which could be down 3 to 5% this year. The European Commission forecast only has production down slightly this year but is forecasting a decrease over the outlook period.
"We contrast that with expected return to growth in the U.S., and this is what we make sure we tell international customers, that we will be the supplier of the future," Borror said.
Subscribe to Our Newsletters
National Hog Farmer is the source for hog production, management and market news
You May Also Like
---