WTO approves $1.01 billion in tariffs on U.S. goods
WTO approves $1.01 billion in tariffs on U.S. goods
NPPC again urges Congress to repeal meat labeling law to avoid retaliation.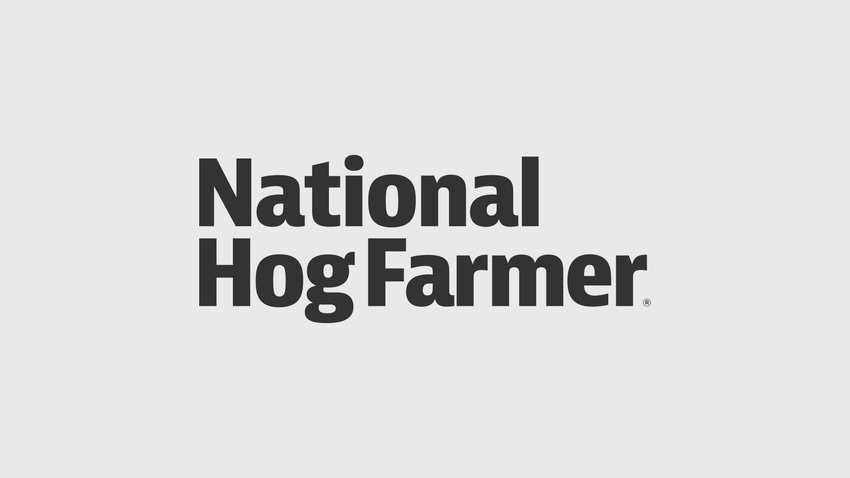 The World Trade Organization ruled today that Canada and Mexico can put $1.01 billion in tariffs on U.S. goods because the country-of-origin labeling law, which the international trade body previously ruled violates U.S. trade obligations, discriminates against Canadian and Mexican animals that are sent to the United States to be fed out and processed.
Canadian government officials Chrystia Freeland, minister of International Trade, and Lawrence MacAulay, minister of Agriculture and Agri-Food, said in response to the WTO ruling that "Country-of-origin labeling harms Canadian and Mexican livestock producers as well as U.S. processors and producers. It also disrupts the highly integrated North American meat industry supply chain."
Furthermore, Freeland and MacAulay stated "If the U.S. Senate does not take immediate action to repeal COOL for beef and pork, Canada will quickly take steps to retaliate. Canada continues to work with our partners in the United States, and in the U.S. Senate, to urge the full repeal of the discriminatory COOL policy for beef and pork."
In the wake of WTO's decision in setting the retaliation amount Canada and Mexico can place on American products in response to the U.S. COOL law, the National Pork Producers Council renewed its call for Congress to repeal labeling requirements for beef, pork and poultry.
"America's pork producers need congressional lawmakers to recognize the imminent harm our economy faces," said NPPC President Ron Prestage, a veterinarian and pork producer from Camden, S.C. "Retaliation has been authorized, and our exports to the No. 1 and No. 2 markets will suffer and so will U.S. farmers, business people and consumers.
"We need Congress to repeal the labeling provision for beef, pork and poultry now."
According to Iowa State University economist Dermot Hayes, the average U.S. pork producer currently is losing money on each hog marketed, and retaliation from Canada and Mexico against U.S. pork would exacerbate those losses.
The House of Representatives in June voted to repeal the COOL meat labeling provisions, but the Senate has yet to act on the matter.
NPPC opposed COOL when it was being debated by Congress as part of the 2002 farm bill, worked for flexibility in the labeling scheme when lawmakers said it would be part of the 2008 farm bill and joined with several other meat organizations in filing a lawsuit against the 2013 regulation implementing the law.
Subscribe to Our Newsletters
National Hog Farmer is the source for hog production, management and market news
You May Also Like
---