When is the right time to expand?
When is the right time to expand?
With profitable 2018 on the horizon for hog farmers, will expansion continue?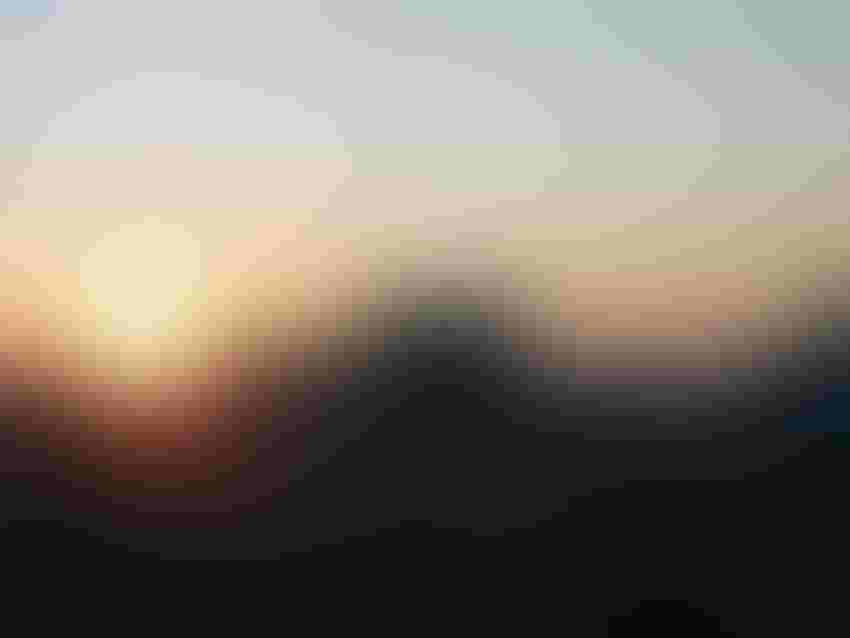 Having just completed year-end for 2017, we will soon start seeing financial results for the past year from our clients come trickling in. One expectation I have is earnings for most operations will be better than what was forecasted a year ago. This, along with forecasted earnings for 2018 of $12-$15 per head has operations looking at how to reinvest their earnings.
One of the questions I often get, is "how do I stack up compared to my peers?" This is a great question and relevant to how you do business, in addition to looking at risk going forward in your operation. A majority of today's operations that we look at are very well capitalized, with owners' equity approaching 70% or more. Also, supporting the average producer is the higher levels of working capital. Since 2011, we have seen an approximate 50% improvement in working capital for the average operation with many operations having equivalent working capital of over $1,000 per sow. For example, if you market 50,000 head per year and purchase wean pigs, the average producer will sell approximately 92% of their hogs as grade A pigs. This would be the equivalent of having a 2,000 sow unit selling 27 pigs per sow. According to those figures, this producer would have $2MM in working capital for their operation.
Is expansion feasible?
Having just come off of multiple years of positive earnings and looking at a profitable 2018, working capital and equity will continue to build. So when is it the right time to expand?
From a financial perspective, the average operation can expand, but that may not be practical. We have just seen 3.5%-4% growth for 2017 and have also seen increased packing capacity at a rate closer to 6.5%. Capacity will continue to increase once the Prestage Foods plant is complete and when double shifting at the Seaboard/Triumph plant begins.
If you are looking to expand your operation, the first analysis I would suggest you complete is a post-close financial projection of your business that reflects the expansion. This will give you a clear picture of how much leverage you are willing to put on your existing operation and expose it to additional risk. If you are just at the average working capital level within your operation or below after expansion, it is vital that you have a risk management plan in place to manage potential adversity or threats to the industry. My recommendation would be to maintain a minimum of $700 per sow of working capital after any expansion.
Another area that needs attention is your risk management plan. If you expand your operation should you lock in your revenue immediately? The answer depends on your overall leverage post-close and risk tolerance. We are currently looking at second quarter margins of $30-$35 per head, and I tend to be more risk-averse. My recommendation would be to take some of the profit off the table. However, you need to make that call and make certain you have a lender that understands your marketing plan should margin calls become necessary.
NAFTA factor
One of the serious threats to our industry could play out shortly. The next round of North American Free Trade Agreement negotiations is scheduled for Jan. 23 in Montreal, and the administration would like to see a new deal be in place by March 31. I am not sure this is attainable, but the risk is that President Trump could invoke the withdraw notice to exit NAFTA which could start six months after notice is given. The National Pork Producer Council is estimating this will cost the U.S. swine industry $1.5 billion. This would be approximately $12 per head and instantly erode any profitability for 2018. Watch for the next round of negotiations the last week of January.
Also on the horizon is Congress drafting a new farm bill.
Malakowsky is a senior swine lending specialist at Compeer Financial with more than 20 years of experience. For more insights from Malakowsky and the rest of the Compeer swine team, visit Compeer.com.
Subscribe to Our Newsletters
National Hog Farmer is the source for hog production, management and market news
You May Also Like
---