What impact will Smithfield's California exit have on the industry?
What impact will Smithfield's California exit have on the industry?
"Where will the pigs be harvested and processed?" remains a major question facing any expansion of the U.S. pork sector.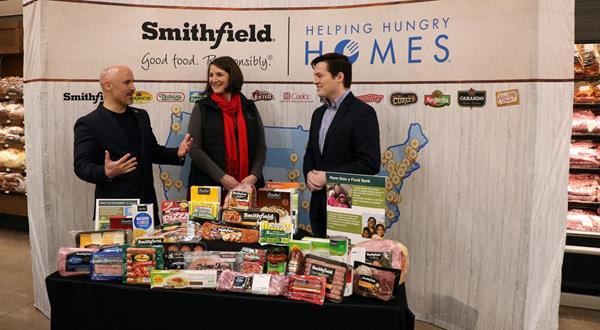 Last week's announcement by Smithfield Foods that it would close its Vernon, California plant is, to me, more concerning, than alarming, regarding the U.S. pork industry. Let's consider the context and potential impacts of this latest reduction in packing capacity.
Vernon is not just part of greater Los Angeles. It is, in fact, very close to downtown Los Angeles and is far from an ideal location for a pork slaughter and processing facility. Several of the stories about the closure mentioned odor complaints of nearby residents. 
The plant is one of the older ones in the United States and was built by Clougherty Packing to produce its Farmer John brand products that are major players in the California market. Hormel purchased the plant in 2005 and then sold it to Smithfield in 2015. 
As of 2019, the most recent year in which Smithfield responded to my survey of packing capacity, the plant could harvest 7,300 head per day. That represents 1.5% of total U.S. slaughter capacity. Full-out operations would handle 1.825 million hogs per year over 250 days.
Virtually all of the hogs going to the plant came from Smithfield's Circle 4 operation in Utah and sow farms in Arizona. These western operations involve somewhere around 70,000 sows. I don't know the output of these farms but it is common knowledge that they have had a number of ongoing disease challenges that have limited their productivity. Assuming 25 pigs/sow/year would put annual output at 1.75 million head.  Some sources put that number as low as 1.2 to 1.5 million per year.
Smithfield cited "the rising costs of doing business in California" as the reason for the plant's closure. I don't question that at all but would point out that it has for many years been costly to do business in California.  I'm sure it is more so in a post-pandemic world but the vagueness and timing of Smithfield's statement leads me to believe that the last straw is Proposition 12. 
Smithfield has been in a pickle over what to do about the Vernon plant and Prop 12 since the measure was adopted in 2018. The plant sends products to both export and domestic (primarily California) markets.  Earlier company statements indicated a willingness to just export product from the Vernon plant, thereby foregoing the need to covert the western operations to Prop 12 compliant housing. But exporting everything produced in that plant is unlikely and the question always was whether shipping non-compliant pork out of a California plant to other states really made much economic sense. 
I understand that less that 10,000 of Smithfield's Utah sows are compliant with Prop 12 at present. The company was at a critical point of deciding whether to convert the remaining sows in order to sell product from the Vernon plant in the huge California market.
So what does this mean for the rest of the U.S. pork sector?
First, it means nothing very quickly. Smithfield's announcement said it would cease all operations at the plant in early 2023. That implies that no processing operations will continue and puts the impacts into next year. 
The challenge in closing a slaughter plant is keeping workers and hog supplies right up to the end. Smithfield will face a worker retention challenge but, since it supplies the hogs itself, the hog supply issue will not likely be problematic. The unemployment rate in Los Angeles was 4.9% last month so jobs are likely available but the jobs at the Vernon plant were union jobs that probably pay well above the average wage for the area. Keeping workers won't be a snap but the company has a good chance with a well-designed incentive plan.
Second, reports are that the company will reduce the Utah operations by about two-thirds meaning that some animal flow currently going to Vernon will survive the reductions and, presumably, move to the western Cornbelt, most likely as weaned pigs for feeding nearer corn and other Smithfield plants. Reducing packing capacity by 1.5% and pig production by 0.5 to 0.8% obviously leaves some increase in the number of hogs available in the rest of the country. Those hogs will eventually move to Smithfield plants and they will likely displace some hogs currently purchased through marketing contracts. Smithfield buys very few pigs in the open/negotiated market.
Third, the reduction in total slaughter capacity will not amount to 1.5% from last year's level due to some capacity increases driven by chain speed waivers. Figure 1 below shows weekly actual and forecast FI hog slaughter for this year and projected levels for 2023. The green line for weekly 2021 capacity represents daily capacity of 489,240 head. The Vernon closure would put that number at 481,940 but chain speed waivers at four plants (Hatfield, Pennsylvania; Coldwater, Michigan; Fremont, Nebraska and Austin, Minnesota) will add about 4,130 head per day making the net loss to the fall of 2022 only 3,170 per day. That makes projected daily capacity for the fall of 2022 486,070 head and weekly capacity based on 5.4 workdays 2.625 million head.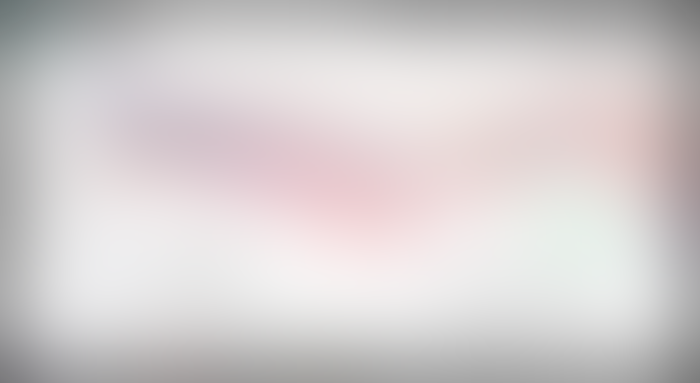 Note that the red smooth line for 2022 forecasts approaches but only barely exceeds the 2.625 million head level. Those forecasts, of course, could change when USDA's quarterly Hogs and Pigs report is released on June 29 but at present I don't think we will be in a significant bind for capacity this fall.
Fourth, it puts California in even more of a pickle regarding Prop 12 compliant pork. Most had assumed that the 70,000 Circle 4 sows would definitely be part of the 650,000 or so sows needed to supply pork to California consumers under the new law. This move says "Not so fast, Sparky!" to that assumption and means that someone else will have to convert those sows if Californians are to get all the pork they have consumed in the past. I don't think there is any guarantee at all that that will happen, especially if packers continue what appears to me to be low-ball price offers to producers considering sow farm conversions.
Finally, the closure further limits future possibilities. "Where will the pigs be harvested and processed?" remains a major question facing any expansion of the U.S. pork sector. There are a number of others, of course, but that one is sort of the ultimate roadblock at present.  
We know of potential second shifts at three plants – Fremont, Nebraska; Wright County, Iowa and Coldwater, Michigan – but additional cooler space is necessary at one and labor still appears a daunting constraint for all three.  Additional chain speed waivers are possible (and perhaps likely) but even if all HIMP/NSIS plants are speeded up the sector will add only a few thousand head of daily capacity.  Plans for a new green field plant in Sioux Falls were announced by Wholestone last year but they have not progressed beyond an agreement to purchase land. There are a number of smaller plants being built or expanded with federal grant money but they will add up to only a few thousand per week if they, in fact, survive. And some will not.
Source: Steve Meyer, who is solely responsible for the information provided, and wholly owns the information. Informa Business Media and all its subsidiaries are not responsible for any of the content contained in this information asset. The opinions of this writer are not necessarily those of Farm Progress/Informa.
Subscribe to Our Newsletters
National Hog Farmer is the source for hog production, management and market news
You May Also Like
---