USMEF to award Greg Ibach, Roel Andriessen
USMEF to award Greg Ibach, Roel Andriessen
Both awards will be presented Nov. 7 at the USMEF Strategic Planning Conference in Long Beach, Calif.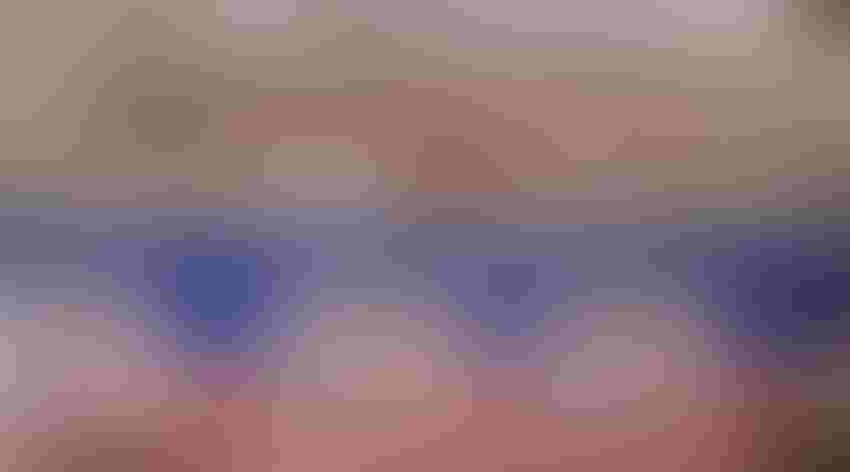 Two industry leaders who've played a significant role in securing export markets for U.S. red meat will be honored by the U.S. Meat Export Federation next month.
Greg Ibach, USDA's under secretary for marketing and regulatory programs, will receive the Mansfield Award, which is presented in honor of former U.S. Senate Majority Leader and U.S. Ambassador to Japan Michael J. Mansfield, who helped form the foundation for U.S. trade relations throughout the world. Roel Andriessen, who served as USMEF chair in 2015-2016 and is a former chair of the USMEF Exporter Committee, will receive the USMEF Distinguished Service Award. Both awards will be presented Nov. 7 at the USMEF Strategic Planning Conference in Long Beach, Calif.
Prior to his appointment at USDA, Ibach served as director of the Nebraska Department of Agriculture from 2005 to 2017, where he was a tireless advocate for international promotion of U.S. red meat products. He first became involved with USMEF as a member of the Nebraska Beef Council and through his service on the Beef Promotion Operating Committee.
"I'm truly honored and humbled to receive the Mansfield Award. My working relationship with USMEF goes back more than 25 years, and I've been fortunate to have an active role in promoting U.S. red meat globally for a very long time," says Ibach. "While the benefits to individual beef and pork producers are fairly obvious, I have seen firsthand how investing in promotions for these value-added exports delivers significant returns for corn and soybean farmers, truckers, processors and many others throughout the U.S. agricultural economy."
The USMEF Distinguished Service Award is presented to individuals who have demonstrated outstanding leadership in the pursuit of USMEF's export goals. Andriessen was actively involved in the organization for much of his career in the meat industry, which spanned nearly 40 years prior to his retirement from Tyson Fresh Meats, where he headed the international sales group. Andriessen started in his family's international meat and poultry business in the Netherlands and later continued the business in Kansas. In 1978, he moved to IBP which was subsequently acquired by Tyson Foods.
"The USMEF Distinguished Service Award is a tremendous honor, but it's one that I accept on behalf of many people I have worked with throughout my career," Andriessen says. "Building and serving an international customer base is truly a team effort. For example, at the plant level, those working in production, quality control, food safety and material handling must take additional steps to successfully export red meat. This may include different specifications, packaging, multilingual labeling, customer plant tours and plant audits with foreign government officials. The international sales teams, both U.S. and foreign-based, are the ones who forge the relationships and ultimately sell the product. But this can't be completed without corporate support teams such as livestock procurement, production scheduling, export logistics and others. As one can readily see, it takes an incredible team effort and I truly salute all who have been involved."
Subscribe to Our Newsletters
National Hog Farmer is the source for hog production, management and market news
You May Also Like
---