USMCA tough fight in Congress with lingering steel, aluminum tariffs
USMCA tough fight in Congress with lingering steel, aluminum tariffs
Legislative Watch: End tariffs on Mexico, China; trade advisory committees; Census of Agriculture; California, Massachusetts laws stand; America's Diverse Family Farms.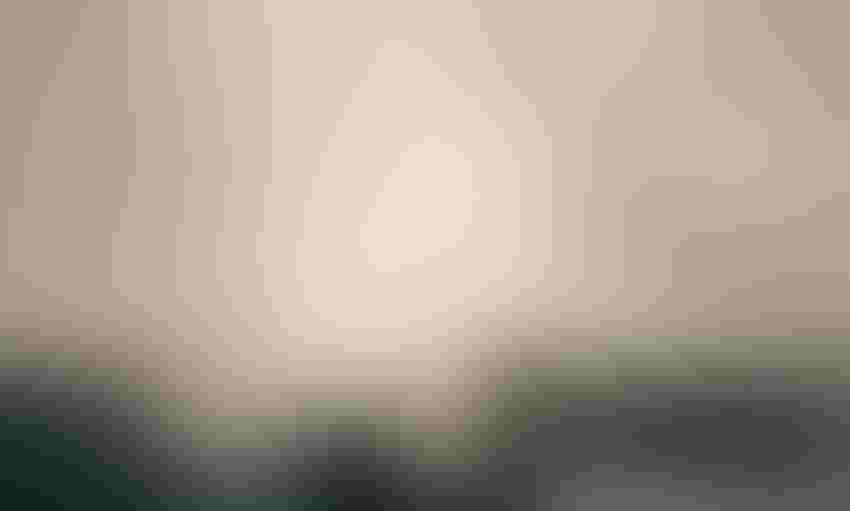 Evgeny Gromov-GettyImages
President Trump in his State of the Union address called for unity and bipartisanship. During the speech he advocated for his trade policy saying that he would continue the pressure on China until it accepts U.S. demands to end the theft of intellectual property and address technology transfer issues. The United States and China have until March 1 to reach an agreement before Trump increases tariffs on Chinese goods. Another round of negotiations will be held in China next week.
Trump also asked Congress to pass the U.S.-Mexico-Canada Agreement. This will be a tough fight in Congress as long as the tariffs on steel and aluminum remain in place.
He also asked Congress to pass the "U.S. Reciprocal Trade Act" that would give him greater authority to use tariffs against countries. This legislation is not expected to go anywhere because of opposition and concerns by a number of business and agricultural groups regarding the current tariffs against our largest trading partners and the effects of their retaliatory tariffs.
End tariffs on Mexico and Canada
A group of business and agricultural associations are calling on the administration to lift the tariffs on steel and aluminum imports from Canada and Mexico. 
In a letter to Secretary of Commerce Wilbur Ross and U.S. Trade Representative Ambassador Robert Lighthizer, the organizations say the "damage from the reciprocal trade actions in the steel dispute far outweigh any benefit that may accrue to them from the USMCA." 
A 2018 study by the Farm Foundation found that continuing the tariffs on Canada and Mexico after implementation of the USMCA would cost U.S. agriculture $1.8 billion in lost exports.
Those signing the letter include the Agricultural Retailers Association, American Chemistry Council, Grocery Manufacturers Association, National Corn Growers Association, National Council of Farmer Cooperatives, National Pork Producers Council, National Retailers Association, North American Meat Institute, U.S. Grains Council and U.S. Meat Export Federation.
USTR-USDA trade advisory committees
USTR and USDA announce they are accepting nominations for new members to serve on agricultural trade advisory committees. Members of the Agricultural Policy Advisory Committee advise USDA and USTR on existing U.S. trade agreements, on negotiating new agreements and on other trade policy issues. Members of the Agricultural Technical Advisory Committees represent specific commodity sectors and provide technical advice and guidance on trade issues. The six ATACs focus on trade in Animals and Animal Products; Fruits and Vegetables; Grains, Feed, Oilseeds and Planting Seeds; Processed Foods; Sweeteners and Sweetener Products; and Tobacco, Cotton and Peanuts. 
Nominations are due on March 1. For more information visit FAS.USDA.gov/ATACs.
USDA reschedules Census of Agriculture
USDA's National Agricultural Statistics Service announced the "2017 Census of Agriculture" will be released on April 11. The report was to have been released on Feb. 21, but had to be rescheduled because of the three-week government shutdown.
California, Massachusetts animal welfare laws stand
Recently the U.S. Supreme Court announced it would not hear a challenge to the animal welfare laws in California and Massachusetts. The laws restrict the sale of egg, pork and veal products from animals raised in confinement. 
The California law took effect in 2015 and the Massachusetts law will take effect in 2022.
America's Diverse Family Farms
USDA's Economic Research Service recently released its annual report on the characteristics of America's farms. The report found that in 2016, 99% of U.S. farms are family farms that account for 90% of farm production.
Highlights from "America's Diverse Family Farms: 2018 Edition" —
Small family farms (less than $350,000 gross cash farm income): 89% of farms are small and accounted for 52% of the land operated in 2017. These farms accounted for only 23% of production.

Midsize family farms ($350,000-$999,999 GCFI): 6% of farms and accounted for 23% of production.

Large family farms ($1million-plus GCFI): 3% of farms, but account for the largest production at 45%.

Non-family farms: 1% of farms account for 9% production.

Government payments: 77% of government farm payments go to 77% of the moderate, midsize and large farms that account for 80% of production.

Dairy production: 67% of dairy production come from large-scale family farms.

High-value crops (fruits and vegetable): over half of high-value crops come from large-scale family farms.

Cash grain/soybean: 72% of cash grain/soybean production comes from midsize and large-scale family farms.
Source: P. Scott Shearer, who is solely responsible for the information provided, and wholly owns the information. Informa Business Media and all its subsidiaries are not responsible for any of the content contained in this information asset.
Subscribe to Our Newsletters
National Hog Farmer is the source for hog production, management and market news
You May Also Like
---