USMCA in, but retaliatory tariffs still in place
USMCA in, but retaliatory tariffs still in place
Legislative Watch: NAFTA out, USMCA in; Canada-Mexico retaliatory tariffs remain; GIPSA may be back.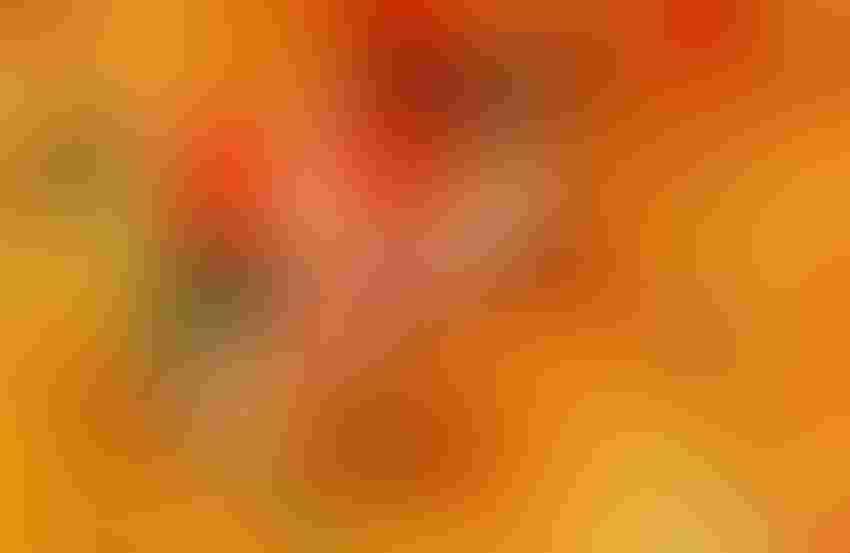 After over a year of negotiations, the United States, Canada and Mexico have reached an agreement to modernize the 1994 North American Free Trade Agreement with a new agreement to be called the United States-Mexico-Canada Agreement. Congress and the legislatures of Mexico and Canada will have to approve the new agreement. Many of the key provisions will go into effect in 2020.
The administration has sent the agreement to Congress for a 60-day review after which President Trump will sign the USMCA in November. The U.S. International Trade Commission has to complete a detailed economic analysis of the new agreement before Congress can vote. The ITC has up to 105 days to complete the study. Congress will then have to approve the new agreement. Trump would like a vote to take place later this year but it more likely to take place next year.
Key provisions of the new agreement include:
• Tariffs: Agricultural products that currently have zero tariffs under NAFTA will maintain zero tariffs under USMCA.
• Dairy: The United States will gain greater market access to Canada's dairy market. Canada will eliminate its Class 6 and 7 dairy programs which will allow the United States to export more milk protein concentrate, skim milk powder and infant formula to Canada.
• Poultry: Canada will provide new access for U.S. chicken and eggs and increased access for turkey. The National Turkey Federation estimates a 29% increase in exports.
• Wheat: Canada agreed to grade imports of U.S. wheat in the same manner it grades Canadian wheat. Currently, U.S. wheat is graded at the lower priced feed grade.
• Biotechnology: The agreement covers all biotechnologies, including new technologies such as gene editing.
• SPS: The agreement strengthens the disciplines for Sanitary and Phytosanitary Measures including increased transparency on the development and implementation of SPS measures; science-based decision making; improving processes for certification, regionalization and equivalency determinations; and provide for consultation to resolve issues between countries.
• Cars and trucks: Beginning in 2020 cars and trucks will have to have 75% of their components manufactured in Canada, Mexico or the United States to qualify for zero tariffs. The current requirement is 62.5%. Cars and trucks starting in 2020 should have 30% of the work on the vehicle done by workers earning $16 per hour. This increases to 40% for cars by 2023.
The new agreement contains a provision requiring any member of the USMCA to give three months' notice to the other countries if it starts negotiations with a non-market economy which would include China. This means if Canada, Mexico or the United States enters into talks with China or another similar economy, the new USMCA can become a bilateral agreement. This was a provision advanced by the Trump administration.
Retaliatory tariffs remain after USMCA
The retaliatory tariffs imposed by Mexico and Canada against U.S. products in response to U.S. tariffs on imports of steel and aluminum from Mexico and Canada will remain in place. Secretary of Commerce Wilbur Ross tells Fox Business, "There are problems specific to steel and aluminum relating to our national defense, and at this point of time, those stay the same."
The gains for agriculture in USMCA will not offset the losses as tariffs remain between the United States, Canada and Mexico. U.S. Meat Export Federation President Dan Halstrom says, "While [USMCA] is very positive news for the U.S. red meat industry, it is important to note that the retaliatory duties imposed by Mexico on U.S. pork and by Canada on U.S. prepared/cooked beef products industry remain in place." USMEF earlier this year estimated the Mexican tariffs on pork would cost the industry hundreds of millions of dollars. Canadian placed tariffs on $170 million of U.S. beef.
GIPSA rule may be back
USDA plans to put on its 2019 regulatory agenda a possible notice of rulemaking concerning a rule on how packers contract with producers. This was announced during a hearing in the U.S. Court of Appeals for the Eighth Circuit in St. Louis.
Last year USDA withdrew its interim final rule, "Farmer Fair Practices Rule," that had been proposed by the Obama administration in late-2016. The Organization for Competitive Markets sued USDA arguing the action by USDA violated Congress' mandate in the 2008 farm bill. The rule would have made it easier for producers to sue packers over what they viewed as unfair practices and undue preferences. The rule would have overturned numerous federal court cases.
The rule was supported by OCM, R-CALF and National Farmers Union. The National Pork Producers, National Cattlemen's Beef Association, National Chicken Council, National Turkey Federation and North American Meat Institute strongly opposed the rule.
Subscribe to Our Newsletters
National Hog Farmer is the source for hog production, management and market news
You May Also Like
---