UMN survey: 80% of U.S. consumers prefer animal-based protein
UMN survey: 80% of U.S. consumers prefer animal-based protein
Gen Xers indicated the highest preference for plant protein today at 26%, compared to 20% across other consumer segments.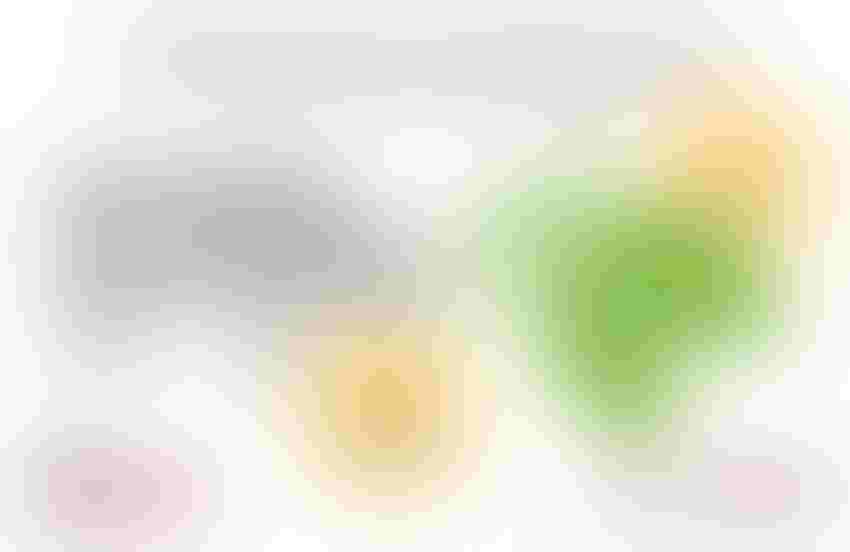 While it's commonly acknowledged that proteins are vital to a healthy diet, U.S. consumers have varying opinions on which types they prefer to eat today and what they expect to eat in the future. According to a new CFANS Insights survey from the University of Minnesota's College of Food, Agricultural and Natural Resource Sciences, 80% of U.S. adult consumers today prefer pork, beef, poultry and fish as their main sources of protein. Plant protein is gaining popularity, however, with 31% of consumers saying they will eat more plant protein over the next five years.
As America's preferences for protein continue to evolve, the global plant-based protein market is rapidly expanding. Valued at USD $29.4 billion in 2020, this sector could surpass USD $162 billion by 2030, composing 7.7% of the global protein market, according to a Bloomberg Intelligence report "Plant-based foods poised for explosive growth," from August 2021.
In the CFANS Insights survey, Gen Xers indicated the highest preference for plant protein today at 26%, compared to 20% across other consumer segments. Their younger Gen Z counterparts, however, expressed the most willingness to pay more for plant protein options at 44%. 
"Plant-based proteins are more in demand than ever before," says Pam Ismail, PhD, founder and director of the Plant Protein Innovation Center at CFANS and professor in the Department of Food Science and Nutrition. "As a society we are becoming increasingly focused on the interconnected health of people, animals and the planet. With that, the demand for plant-based protein has grown steadily," she says, noting that increases in environmental awareness among consumers, as well as increases in health-conscious consumers and in the vegan/vegetarian/flexitarian population are key drivers for plant protein popularity.
Sustainability: The meat of the matter 
Currently, the meat and poultry industry makes up the largest segment of U.S. agriculture, with a market size of nearly USD $170.4 billion, and is expected to reach nearly USD $215.8 billion by 2028, according to a Fortune Business Insights report from June 2021. While meat is clearly an American staple, 36% of animal product consumers do express a clear concern about the environmental impacts from the industry.
"Consumers continue to demand traditional protein options, but they are clearly signaling an expectation of the animal protein industry to do more to address environmental concerns," says Mike Schutz, PhD, professor and head of the Department of Animal Science. "It's our responsibility as a research institution to discover new ways to feed a growing population while preserving and protecting our planet."
Schutz and his colleagues are tackling this environmental challenge in a variety of innovative ways. For example, Gerald Shurson, PhD, animal science professor, is exploring ways to formulate swine diets to reduce environmental impacts. He recently spoke on the topic at the International Swine Industry Symposium in China, noting the impact of greenhouse gas emissions in global animal production stemming from feed production, processing and transport. 
Food waste also has a major role to play in the world of animal feed, said Shurson, citing research he discussed in a conversation with Feedstuffs 365. "We obtained great results showing that the feeding value of several food waste sources is equal to, or exceeds, traditional ingredients like corn and soybean meal for pigs, which could repurpose food waste from being an enormous environmental burden into a valued resource in pig diets," he says.
What a waste?! from Feedstuffs 365 on Vimeo.
In addition, Shurson leads the Integrated Animal Systems Biology team at CFANS, which uses new-to-the-world science and a holistic approach to improve the growth and health of food-producing animals in ways that support environmental sustainability.
Plant protein's growing popularity
With almost one-third of U.S. consumers planning to consume more plant protein between now and 2027, the PPIC is well-positioned to meet their demand for ingredients and products that are nutritious and pleasing in terms of texture and flavor. The center is a hub for plant-based research, with scientists from various disciplines working together to develop new and successful protein ingredients and applications, scale protein from sustainable agriculture, and train the next generation of plant protein scientists. "We're rapidly learning about the opportunities of plant proteins, and we're learning about the healthier and more sustainable nature of plant-based diets every day," says Ismail. 
Serving as a bridge between academia and industry, the PPIC recently convened a commercialization workshop with speakers and attendees from a variety of major food companies and groups. 
"We're listening to what the consumer is asking for and we're listening to industry needs, and it's all underpinned by what's good for our environment," says Ismail. "The PPIC is where we come together to grow our research and accelerate progress."
As the PPIC pioneers new protein paths, CFANS animal science researchers continue to pursue sustainable solutions in traditional protein production. For example, they're exploring ways to reduce ammonia and methane output from animals by measuring the effects of different feeds and feed additives, and working with enzymes to improve nutrient and energy digestibility and optimize efficiency. 
"With the array of protein options we're working on today and those on the horizon, consumers have an increasing number of choices to meet their lifestyle needs," says Schutz. "We're using CFANS science across disciplines to build a nutritious, delicious and sustainable future."
Source: University of Minnesota's College of Food, Agricultural and Natural Resource Sciences, which is solely responsible for the information provided, and wholly owns the information. Informa Business Media and all its subsidiaries are not responsible for any of the content contained in this information asset.
Subscribe to Our Newsletters
National Hog Farmer is the source for hog production, management and market news
You May Also Like
---