U.S. to resume trade talks with China next week
U.S. to resume trade talks with China next week
Legislative Watch: First trade talks with China since May; trade aid details announced; budget and debt ceiling agreement.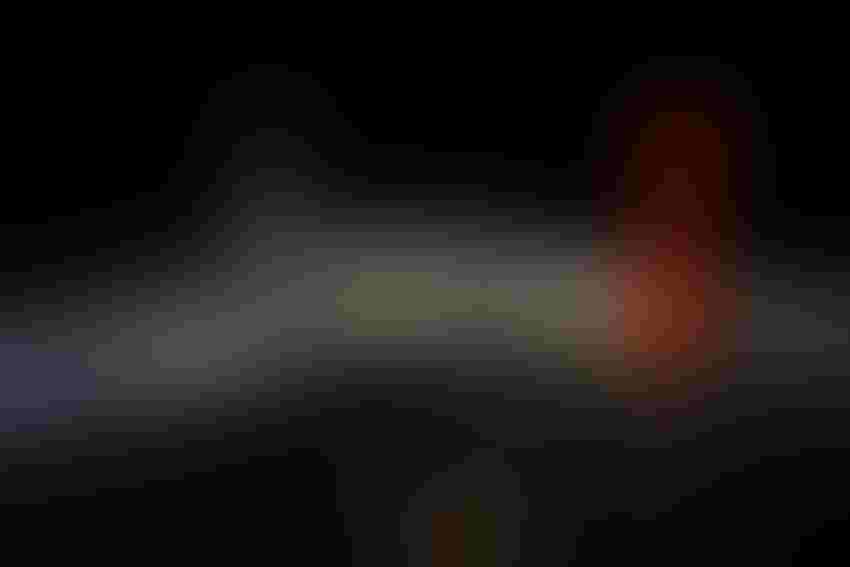 iStock/Getty Images Plus/theasis
The White House has announced that U.S. Trade Representative Robert Lighthizer and Treasury Secretary Steve Mnuchin will be in Shanghai next week to "continue negotiations aimed at improving the trade relationship between the United States and China." The negotiations will cover issues concerning intellectual property, forced technology transfer, non-tariff barriers, agriculture, services, trade deficit and enforcement. This is the first trade talks since negotiations stalled in May. 
U.S. agriculture has felt the brunt of the trade war with China. Soybeans have been especially hit with exports to China dropping to a 16-year low in 2018.
Trade aid details announced
Secretary of Agriculture Sonny Perdue announced that producers will receive direct payments of $15 to $150 per acre under the new Market Facilitation Program. The payment rates are based on the crops a county historically produces and USDA's estimate of the impact on each commodity of unfair trade practices over the past 10 years. 
The $16 billion trade aid package includes $14.5 billion in direct payments to producers; $1.4 billion in commodity purchases; and $100 million to develop new markets overseas.
Signup for the Market Facilitation Program begins on Monday, July 29, and runs through Dec. 6. There will be up to three payments. The first payment is expected in late August with the second and third payments in November and January if warranted. 
MFP payments will go to producers of alfalfa hay, barley, canola, corn, crambe, dried beans, dry peas, extra-long staple cotton, flaxseed, lentils, long grain and medium grain rice, millet, mustard seed, oats, peanuts, rapeseed, rye, safflower, sesame seed, small and large chickpeas, sorghum, soybeans, sunflower seed, temperate japonica rice, triticale, upland cotton and wheat. According to USDA, "MFP assistance for those non-specialty crops is based on a single county payment rate multiplied by a farm's total plantings of MFP-eligible crops in aggregate in 2019. Those per-acre payments are not dependent on which of those crops are planted in 2019. A producer's total payment-eligible plantings cannot exceed total 2018 plantings."
Hog producers will receive an $11 payment based on the number of live hogs owned on a day selected by the producer between April 1 and May 15, 2019. Dairy producers who were in business as of June 1, 2019, will receive a $0.20 per hundredweight payment based on production history.
Cover crops that farmers grow on acres that were prevented from planting this year due to weather also qualify for payments.
USDA announced MFP payments will also be made to producers of almonds, cranberries, cultivated ginseng, fresh grapes, fresh sweet cherries, hazelnuts, macadamia nuts, pecans, pistachios and walnuts. Each specialty crop will receive a payment based on 2019 acres of fruit or nut bearing plants, or in the case of ginseng, based on harvested acres in 2019.
According to USDA, "MFP payments are limited to a combined $250,000 for non-specialty crops per person or legal entity. MFP payments are also limited to a combined $250,000 for dairy and hog producers and a combined $250,000 for specialty crop producers. However, no applicant can receive more than $500,000."
Additional information on MFP and county payment rates can be found at www.farners.gov/mfp.
For the Food Purchase and Distribution Program, USDA's Agricultural Marketing Service will be purchasing up to $1.4 billion in surplus commodities (fruits, vegetables, some processed foods, beef, pork, lamb, poultry and milk) affected by trade retaliation.   
AMS is expected to purchase $208 million in pork, $151 million in beef, $17 million in lamb, $432 million in poultry and $68 million in dairy. The products will be distributed to states for food banks, food pantries, elderly feeding programs and tribes.
The Agricultural Trade Promotion Program will provide $100 million to 48 cooperator groups to help find new export opportunities for farmers and ranchers. 
The top ATP funding recipients were the American Soybean Association ($12.75 million), U.S. Meat Export Federation ($10 million), US Grains Council ($6.88 million), Food Export USA Northeast ($6.8 million), Food Export Association of the Midwest USA ($6.65 million) and Wine Institute ($6.2 million).
Budget and debt ceiling agreement
The White House and Congressional leaders reached a two-year budget agreement that also suspends the debt ceiling until July 31, 2021 and increase both defense and non-defense spending.  This will enable Congress to finish the appropriations bills for FY '20. 
Under the agreement, defense spending would be $738 billion in FY '20 and $740 billion in FY '21.  Nondefense spending would be $632 billion for FY '20 and $634.5 billion for FY 21.  Defense spending for FY '19 is $716 billion and $620 billion for non-defense spending.
The agreement passed the House yesterday and the Senate will vote next week.  President Trump has announced his support.
Source: P. Scott Shearer, who is solely responsible for the information provided, and wholly owns the information. Informa Business Media and all its subsidiaries are not responsible for any of the content contained in this information asset.
Subscribe to Our Newsletters
National Hog Farmer is the source for hog production, management and market news
You May Also Like
---