U.S. slaughter capacity settles into even keel
U.S. slaughter capacity settles into even keel
In spite of the expansions noted, hog numbers will continue to challenge the ability to slaughter hogs in the fourth quarters of both 2018 and 2019.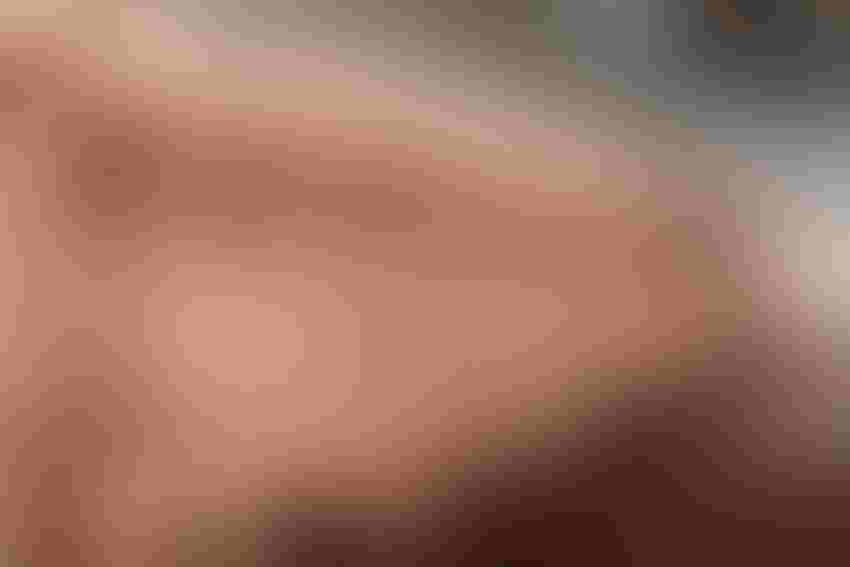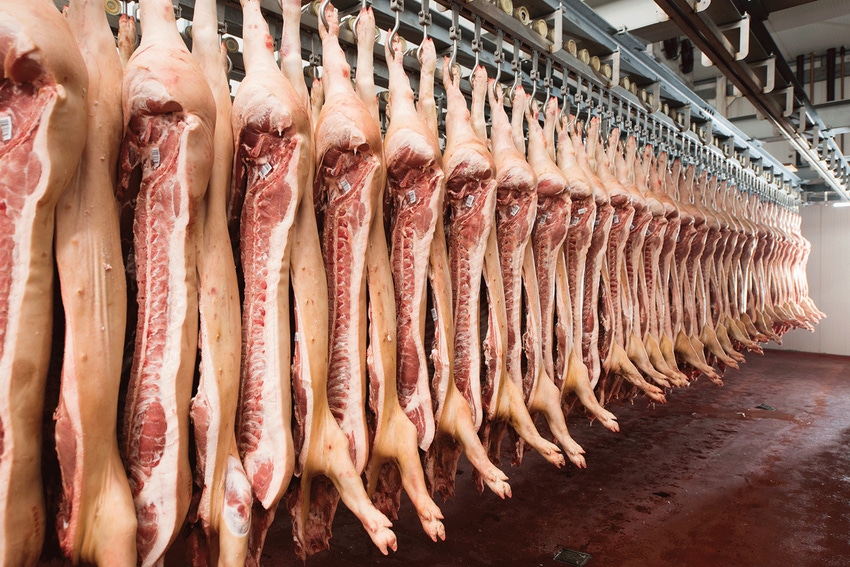 After seeing the largest capacity increase in history, the U.S. pork packing capacity has settled into somewhat of a "steady-as-she-goes" posture in 2018.
But more growth is on the way as we finish our annual survey.
Last year's plant additions at Sioux City, Iowa; Coldwater, Mich.; and Windom, Minn., pushed up total capacity by 27,600 head per day. Only a fraction of that capacity was being utilized at the end of 2017. The Sioux City plant is now running near its 10,200-per-day capacity, while the Coldwater plant is harvesting more than 9,000 head per day and still gaining on its total capacity of 12,000 head per day. The Windom plant has a capacity of 5,100 head per day but is running at 4,000 to 4,500 per day.
This year's changes
Unfortunately, one of last year's capacity additions was closed this past spring. The MoonRidge Pork plant at Pleasant Hope, Mo., had a capacity of 2,500 head per day but never reached that level of throughput. The plant's owners continue to search for partners and capital with which to reopen.
The largest addition to this year's capacity figure has not occurred yet but is scheduled for Oct. 15 when Seaboard Triumph Foods' will add the second shift at its Sioux City plant. This increase was originally planned to commence earlier this year and still faces some challenges with the Midwest's tight labor market. Company officials report that about half of the needed workers have been secured. Readers should note that only a portion of this added "capacity" will be workable and available this fall.
Smithfield Foods adjusted throughput at five of its 11 plants in this year's survey. The largest additions were at the plants in Tarheel, N.C., (2,000 head per day) and Monmouth, Ill., (1,900 head per day). Smaller increases were made at the Gwaltney facility in Virginia as well as the one in Denison, Iowa, while the maximum throughput at Crete, Neb., was reduced by 550 head.
The net change in total slaughter capacity this year is 10,850 head per day putting the total at 498,285 per day. That daily total would put weekly capacity at 2.691 million head based on 5.4 working days per week. I have used that work week for many years as it generally represented a level at which the industry could comfortably run without seeing negative price impacts associated with capacity. I still think this is a reasonable practice, although now I use 5.4 days per week to provide consistent comparisons.
We contacted all companies with capacities of 1,000 head or more for this year's count and spot-checked six of the smaller companies. Responses were not received by four of the larger companies (highlighted in yellow in the table) so last year's figures were used. All of the spot-checked companies indicated no changes in their daily capacities, and there have been no announcements of changes by any of the other companies in this group, so their 2017 figures were used in this year's tally.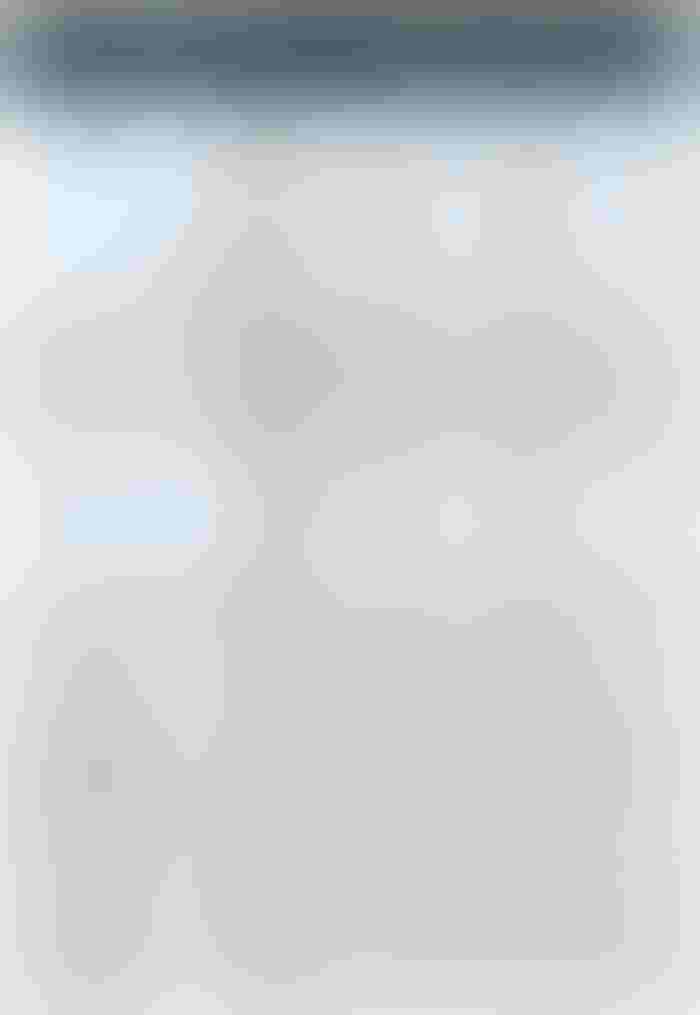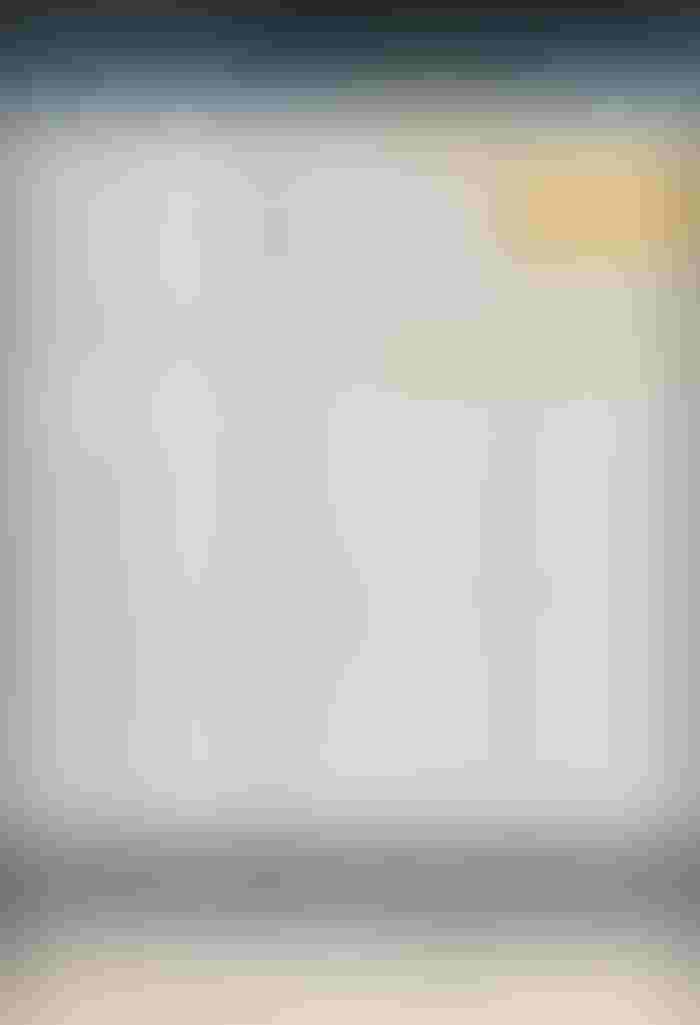 Changes still coming
More change is on its way. Prestage Foods' Wright County, Iowa, facility is still under construction. The plant will process up to 12,000 head per day on its first shift. CEO Ron Prestage told an industry group in June that the plant was slightly behind schedule and over-budget, but he was not surprised by either and said that the plant will harvest pigs before the end of the year. I don't expect the plant to harvest significant numbers until the first quarter of 2019. Prestage produces enough pigs to supply about 60% of the plant's needs. At present, they plan to procure half of the remaining 40% through contracts and the other half on the open market.
The Seaboard Triumph and Prestage capacity additions will push the daily figure to 510,285 sometime in 2019. That daily figure would put 5.4-day weekly capacity at 2.756 million head.
The biggest recent news in the U.S. packing sector was the purchase of Hormel Foods' Fremont, Neb., facility by WholeStone Farms, an independent company owned by 220 pork producers, many of who are part of the Pipestone System based in Minnesota. Under the agreement, Hormel will buy the product out of the plant while WholeStone will own and operate all slaughter operations. The plant will maintain its current 10,500 head per day capacity, but WholeStone Farms plans to begin remodeling and modernization activities in 2019. There are no immediate plans for a second shift.
This transaction appears to be a positive strategic move for both companies. Pipestone System members have been interested in downstream participation for several years. The formation of WholeStone Farms provides them a vehicle to act on those interests, and purchasing this plant provides a well-located existing facility and, maybe more importantly, an existing workforce. In addition, it doesn't pose the challenges and delays of a greenfield project. Neither does it immediately add to total industry capacity. As for Hormel, the company has for many years been quite open about its lack of long-term interest in slaughtering pigs. Finding an owner-operator for the plant while maintaining access to the raw materials fits its wishes quite well.
Labor situation
With the national unemployment rate at 3.8% and even lower unemployment in many hog production and processing areas, labor is the issue of the day. We asked packers how much current labor availability was restricting their ability to utilize their full capacity. The answers, not surprisingly, were all over the map, but a few generalities jumped out.
First, many packers answered that labor is not or would not limit their ability to slaughter pigs but would likely limit their ability to perform some downstream tasks such as boning or offal recovery. The inability to add value would negatively impact packers' margins and, ultimately, hog values. Second, there seemed to be much higher levels of concern among smaller packers than among the larger ones. This makes sense since five workers in a workforce of 800 are not nearly as important as five workers might be in a workforce of 50.
Some smaller plants reported that labor is limiting their ability to reach capacity, but the lowest number we heard was 80%. Limitations at large plants were either zero or much smaller than that level. I would conclude that, while still a concern, labor availability will not significantly limit our ability to utilize full capacity this fall.
Implications
In spite of the expansions noted in this report, hog numbers will continue to challenge our ability to slaughter hogs in the fourth quarters of both 2018 and 2019. I expect the peak week of slaughter to be 2.705 million head this fall and 2.766 million head in fall 2019. Those represent "excess" hog numbers above capacity of 14,000 this year and 10,000 next year. Both of those numbers can be handled with expanded Saturday harvests, but getting those expanded Saturday hours will allow (or require?) healthy packer margins. Further, walking near the abyss always creates the possibility of a more serious problem should anything go wrong at even one plant during one of these high-need weeks.
Subscribe to Our Newsletters
National Hog Farmer is the source for hog production, management and market news
You May Also Like
---