U.S. pork exports surging despite challenges
U.S. pork exports surging despite challenges
Annual exports of U.S. pork have been increasing for the past three decades.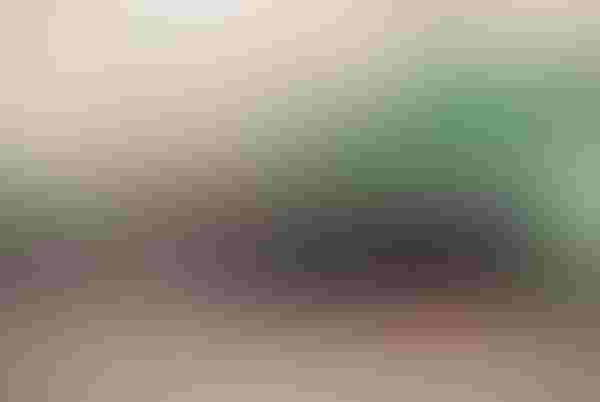 By DUANE STATELER
The U.S. pork industry is poised to export a record amount of product this year notwithstanding some significant and ongoing challenges, including COVID-19, shipping bottlenecks and a labor shortage. Furthermore, the industry's recent trade successes, which should further boost exports, have come even though the Biden administration hasn't been able to make trade a priority. (It has been busy dealing with the pandemic, supply chain disruptions and inflation.)
Through September 2021, America's pork producers had shipped $6.7 billion of product to foreign destinations compared with about $6.1 billion at the same point last year, a 9.6 percent jump. (The industry exported a record $8 billion of pork in 2020.)
In fact, annual exports of U.S. pork have been increasing for the past three decades, mostly because of improving economies and a rising middle class in countries around the world and, in some regions, because of disease challenges. A number of our export markets in Southeast Asia, for example, are battling African swine fever (ASF) so have needed to increase pork imports.
Of course, the biggest reason our exports have continued growing is trade deals, whether free trade agreements, trade and investment framework agreements or one-off market access deals. That's why the National Pork Producers Council has continued to push successive administrations to open new and expand existing export markets through such initiatives.
This year, the pork industry realized the full effects of trade agreements that were implemented in 2020 with China – the so-called Phase One deal – and with Canada and Mexico, through the U.S.-Mexico-Canada Agreement. That successor to the North American Free Trade Agreement ensures U.S. pork continues to be shipped into both countries duty-free.
With regard to China, we're sending record amounts of pork there despite its 25 percent retaliatory tariff on our product – a response to U.S. duties on Chinese goods because of the Asian nation's theft of intellectual property and forced technology transfers.
More recently, pork producers scored big trade wins when Vietnam and the Philippines, two major pork-consuming nations that are dealing with ASF, gave U.S. pork better access to their markets.
In May 2021, after years of NPPC working with the Philippine and U.S. governments, the Philippines increased its quota for and slashed tariffs on imported pork to curb food price inflation caused by ASF outbreaks in the country. As a result, U.S. pork exports to the Philippines have increased 133 percent to more than $184 million so far in 2021.
Vietnam in August announced a reduction in its Most Favored Nation tariff on imported frozen pork to 10 from 15 percent, beginning July 1, 2022.
There's even been movement recently from some reluctant U.S. trading partners, with the European Union agreeing to end its 25 percent retaliatory tariffs on U.S. agriculture products, including pork, in return for the Biden administration lowering duties on EU steel and aluminum imports, and India agreeing to talks on an export certificate for U.S. pork.
To keep our exports growing, though, we need more trade deals, and we need to address issues that are holding, or could hold, us back, such as outdated shipping ports and a lack of available workers.
To that end, the U.S. pork industry is urging the White House and Congress to join the Comprehensive and Progressive Agreement for Trans-Pacific Partnership, whose 11 Asia-Pacific Rim countries combined have 500 million consumers and a gross domestic product of $11.5 trillion; make the Filipino and Vietnamese tariff cuts permanent; pass Trade Promotion Authority, which defines objectives and priorities for U.S. trade agreements and requires Congress to approve deals without changes; modernize shipping ports and improve transportation systems; reform the U.S. visa system to allow year-round immigrant agricultural workers; and keep the United States free of ASF.
Do those things, and there's no telling how high U.S. pork exports will soar.
Duane Stateler is a hog farmer in Hancock Co., Ohio. He is a member of the Ohio Pork Council and serves on the board of directors of the National Pork Producers Council.
Subscribe to Our Newsletters
National Hog Farmer is the source for hog production, management and market news
You May Also Like
---