U.S.-Mexican Trucking Dispute Takes Positive Turn
U.S.-Mexican Trucking Dispute Takes Positive Turn
The formulation of a concept document by the U.S. Transportation Department to provide for long-hauling of Mexican trucks in this country is a "positive step," according to Nick Giordano, vice president and counsel for international affairs for the National Pork Producers Council (NPPC)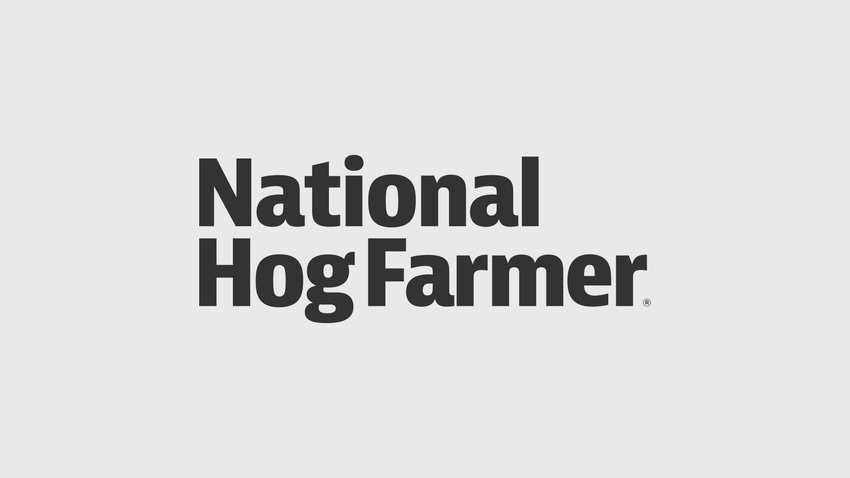 The formulation of a concept document by the U.S. Transportation Department to provide for long-hauling of Mexican trucks in this country is a "positive step," according to Nick Giordano, vice president and counsel for international affairs for the National Pork Producers Council (NPPC).
There is optimism among trade officials in Washington, DC, and with officials in Mexico that a deal can be hammered out, but Giordano says it will be necessary to keep the pressure on the Obama administration to ensure an agreement has been struck in a timely fashion.
"We are going to continue to keep the pressure on and continue meetings up on the Hill and in correspondence with the president," he says, because much is at stake. "Mexico is a very important market and it is market share that we fought for and gained over the years with the implementation of the North American Free Trade Agreement (NAFTA), and it is very painful to see things coming undone," he laments.
NPPC data shows that pork exports to Mexico represent more than 20% of U.S. sales and Mexico is, or was, the second-largest customer for U.S. pork. A loss of the Mexican market over several years would result in the loss of 2,083 direct jobs in the industry and 33,013 in secondary employment in such areas as veterinary services, input supplies and local businesses and government, according to an analysis conducted by Iowa State University economist Dermot Hayes.
Currently, "U.S. pork producers are still suffering" from trade retaliation by Mexico due to the delay in approving a trucking agreement, says Giordano. U.S. pork sales are down 17% in comparing August-October 2010 to August-October 2009 sales. August was when Mexico imposed tariffs on U.S. pork products.
"I don't think there is any question we are losing sales to domestic Mexican pork products, but we are also losing sales to Canada. They are working from a small base, but Canadian sales to Mexico during that same time period of August-October grew by 278%," says Giordano.
The issue escalated when Congress eliminated funding for a pilot cross-border trucking project in 2009, citing concerns about the safety of Mexican trucks, to which Mexico argued the ban put the United States in violation of NAFTA. A NAFTA disputes-settlement panel agreed, permitting Mexico to retaliate with large tariffs on U.S. goods, including pork.
Those tariffs on U.S. goods will remain in place until the issue is resolved, Reuters reports, resulting in an estimated $2 billion in losses, says U.S. Trade Representative Ron Kirk.
In 2009, the United States shipped $762 million in pork products to Mexico, and since 1993, the year before NAFTA was implemented, U.S. pork exports to Mexico surged by 580%.
Giordano is cautiously optimistic that the United States is nearing a pivot in its stance on trade overall with the initial compromise on the Mexican trucking issue, the impending ratification of the U.S.-South Korea Free Trade Agreement and the hiring of Chief of Staff William Daley, who is a strong trade proponent and was involved in the development of NAFTA.
Subscribe to Our Newsletters
National Hog Farmer is the source for hog production, management and market news
You May Also Like
---