U.S.-Japan agreement restores market access
U.S.-Japan agreement restores market access
Legislative Watch: U.S.-Japan agreement signed; NAMI challenges Calif. Prop 12; unions file suit against slaughter rules; China talks resume.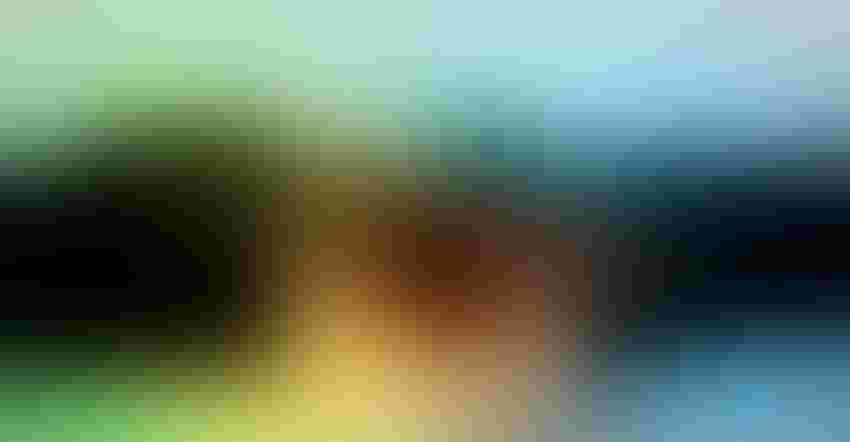 U.S. Trade Representative Robert Lighthizer and Japanese Ambassador to the U.S. Shinsuke Sugiyama this week signed the U.S.-Japan trade agreement that was announced by President Trump on Sept. 25.
The agreement restores much of the market access U.S. agriculture would have received under the Trans-Pacific Partnership. Upon implementation of the agreement, tariff rates will reduce to the same rates as those countries under the Comprehensive and Progressive Agreement for Trans-Pacific Partnership.
According to the U.S. Meat Export Federation:
Japan's tariffs on U.S. pork muscle cuts will be eliminated over nine years. Tariffs on most processed pork products, including the 20% tariff on ground seasoned pork, will be phased to zero over five years and for ham and bacon over 10 years. The maximum duty for product entering below the gate price will decline from 482 yen per kilogram to 125 yen upon implementation and to 50 yen per kilogram over nine years. Japan's World Trade Organization pork safeguard will no longer be applicable to U.S. pork, as Japan will create a new transitional safeguard mechanism for chilled and frozen pork similar to the one included in CPTPP.
Japan's tariffs on U.S. chilled and frozen beef cuts are reduced from 38.5% to 9% percent over 15 years. Tariffs on beef tongues decline from 12.8% to zero by 2028 and for other offals by 2030. Tariffs on processed beef products are phased to zero in five to 15 years, depending on the product. U.S. chilled and frozen beef cuts will be subject to an annual U.S.-specific safeguard that begins at 242,000 metric tons and increases according to the schedule outlined in USTR's beef fact sheet. A safeguard consultation mechanism unique to this agreement is also included, as detailed in the beef fact sheet and the side letter on safeguards.
The agreement has to be approved by the Japanese Diet, but not by the U.S. Congress.
Meat Institute challenging constitutionality of California Prop 12
The North American Meat Institute filed a lawsuit challenging the constitutionality of California's Proposition 12: The Farm Animal Confinement Initiative. The lawsuit asks the court to halt implementation of Prop 12 because it violates the commerce clause of the constitution.
NAMI President Julianne Anna Potts says, "Prop 12 hurts the family on a budget with higher prices for pork, veal and eggs, and unfairly punishes livestock producers outside of California by forcing them to spend millions more just to access California markets. We are a highly-efficient and unified economy in this country and so that's just not right. If this unconstitutional law is allowed to stand, California will dictate farming practices across the nation. California's overreach creates an unworkable patchwork of differing state regulations that will make it impossible for the supply chain, from small farmers to your local grocer, to function."
Prop 12 mandates space requirements for breeding pigs, veal calves and egg-laying hens within California. The law also requires out-of-state producers to meet these new standards to be able to sell their products in California.
Lawsuit filed against new swine inspection
The United Food and Commercial Workers, Public Citizens and UFCW locals in Iowa, Kansas, and Minnesota have filed a lawsuit to stop USDA's new swine slaughter modernization rule. The lawsuit alleges that the new rule violates the Administrative Procedure Act because it is not backed by reasoned decision-making.
UFCW says, "Increasing pork plant line speeds is not only a reckless giveaway to giant corporations, it will put thousands of workers in harm's way. This new rule would also dramatically weaken critical protections that Americans depend on to be able to select safe, healthy food to feed their families every day. The safety of America's food and workers is not for sale and this lawsuit seeks to ensure this dangerous rule is set aside and these companies are held accountable."
The new rule allows plant employees to conduct the manual sorting activities for defects in carcasses and parts currently handled by Food Safety and Inspection Service employees. It also allows plants to increase line speed. FSIS inspectors will continue to inspect 100% of live animals prior to slaughter and all carcasses after slaughter. The new system should allow FSIS inspectors more time to focus on food safety and animal welfare requirements.
U.S.-China trade talks resume
President Trump will be meeting with Chinese Vice Premier Liu He this afternoon following two days of trade talks between the U.S. Trade Representative and China. The talks, the first since late-July, are aimed at preventing the increases in U.S. tariffs on Chinese goods scheduled for Oct. 15.
According to Bloomberg News, Washington is seeking pledges from Beijing to refrain from currency manipulation and more agriculture buying. In return, the United States would offer a suspension of a tariff increase.
China has been buying increased levels of soybeans and pork prior to the negotiations.
Source: P. Scott Shearer, who is solely responsible for the information provided, and wholly owns the information. Informa Business Media and all its subsidiaries are not responsible for any of the content contained in this information asset.
Subscribe to Our Newsletters
National Hog Farmer is the source for hog production, management and market news
You May Also Like
---