U.S. hog prices suffer in the face of huge losses in China
U.S. hog prices suffer in the face of huge losses in China
Predicting price behavior in lean hog futures has become a most difficult exercise.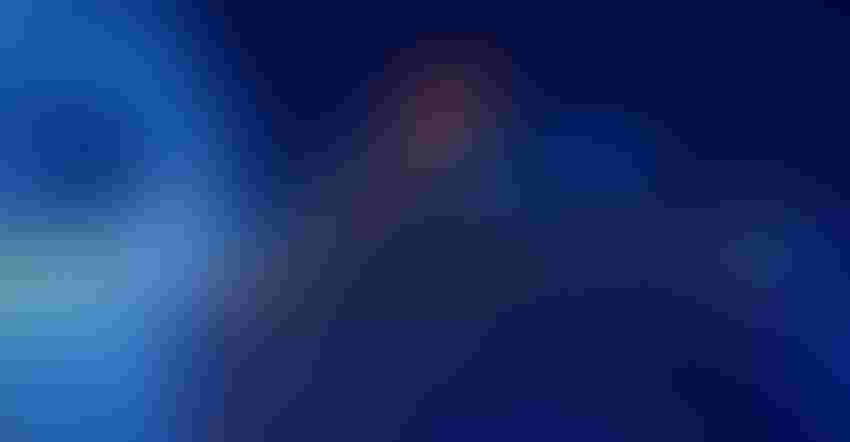 The situation in China, we believe, actually continues to worsen. African swine fever continues to spread in China, reaching all provinces with second and third outbreaks at some farms reported. Repopulating is happening at an extremely slow rate out of pure caution. The disease is still spreading so the move to repopulate is very risky. Two items have delayed the bullish situation from rearing its head thus far.
First, producers in China have been moving animals to market in panic type fashion for fear of experiencing an outbreak. This has contributed to overproduction and contributed to the placement of huge amounts of pork into frozen storage. Second, it appears that China was holding far more pork in frozen storage than anyone realized. They've been pulling aggressively out of storage for a couple of months, again further delaying the acute production shortage that I expected to develop months ago. So, I've been off by several months on a major rally in hog prices. Does this mean it will never happen?
A major move upward in U.S. hog prices will occur, likely at some point next year. In addition, the bullish fundamental development of ASF in Asia is not going to be a short-term (six to 12 months) fundamental situation but a long-term, three- to five-year bullish factor. Multiple sources, businesses that have "boots on the ground" in China indicate that losses are likely approaching 50% of the Chinese breeding herd. We're talking about a loss of sow numbers potentially three times larger than the entire U.S. breeding herd. The eventual demand shock wave that this will send rippling through the world pork market will be astounding. I'm not even really discussing the situation in Vietnam which will only add fuel to the bullish fire once it ignites.
Several developments will tend to deflate the bullish aspect of the ASF situation in China. These include the following.
The trade war with China most likely won't be resolved soon.

The Chinese tariff on U.S. pork remains in place.

The two above bullets typically make U.S. pork the choice of last resort.

Large scale substitution for pork may occur.

Brazil and the European Union, our competitors, are eager to expand their market share of Chinese imports.
In the future, having China as an adversary trading partner instead of a welcoming and friendly trading partner, is going to alter the flow of commodities including pork and soybeans. The U.S. pork industry will have to get used to the concept that China does not want our pork. They'll readily do business with Brazil, the EU, perhaps even Russia, in place of the United States. What will happen is that other markets will then open up to the U.S. pork producer. This will be healthier over the long-term. For example, building a trade relationship with 10 new counties that were formerly major customers of EU pork will put the U.S. pork producer at an advantage when China manages to eradicate ASF and rebuilds their hog herd. The key will be forging strong trading relationships with our new pork customers.
Predicting price behavior in lean hog futures has become a most difficult exercise. When will another buzz saw of buyers hit the market similar to what occurred last March? What happens this fall when hog runs and production increase in the absence of large Chinese buying? What about the vast differences between weekly export data and the monthly data? The weekly data paints a very bullish export picture and the monthly data does not. What are the odds that ASF will be detected in the United States? What happens then? Attempting or pretending to know the answers to these questions is folly, downright silly.
Understanding that the political situation between China and the United States can change fast, currently it appears there will not be a favorable trade agreement in place for months. So, I'm assuming that the 50% Chinese tariff on U.S. pork will remain in place for the rest of this year. If that's the case, the Chinese may not buy any more U.S. pork this year, for shipment this year. When prices decline this fall, one can expect large Chinese purchases to develop for next year. The Chinese have purchased enough pork already this year to keep shipments running from 8,000 to 10,000 metric tons per week. This is excellent business but not enough to drastically change the normal course of price discovery. In other words, when production ramps upward to record high levels this fall, lower prices can be expected.
The correct approach is to consider the good with the bad. Hog prices have not exploded upward this year as we initially expected. However, this week the opportunity should be clearly evident to lock-in August prices at $85 or higher and lock-in fall hog prices at $79 and higher. Given that the July hog contract went off the board at $70.77, $9 lower than where the June went off, locking in late-summer prices $15 higher is attractive. In addition, how often has a producer seen the opportunity to lock-in fall hog prices nearly $10 over the July price?
Take the good with the bad. Highly recommend locking in these prices for most of your late-summer production and a portion of your fall production and then hope that prices keep moving higher! Longer term, given what we think we know regarding the bullish long-term fundamental situation in Asia, I'm just not comfortable hedging production more than six months out. I say take a chance on the potential upward price explosion.
Securing what I call "ASF event" protection is highly recommended. This is a strategy designed to provide a measure of protection in the unlikely, but extremely unwelcome, event that ASF is detected in the United States. Feel free to contact me for specific strategies along these lines.
Source: Dennis Smith, who is solely responsible for the information provided, and wholly owns the information. Informa Business Media and all its subsidiaries are not responsible for any of the content contained in this information asset.
Subscribe to Our Newsletters
National Hog Farmer is the source for hog production, management and market news
You May Also Like
---