U.S. herd contraction continues
U.S. herd contraction continues
If China is contracting their herd, then for first time in modern history all three major pork producing markets contracting the herd consecutively.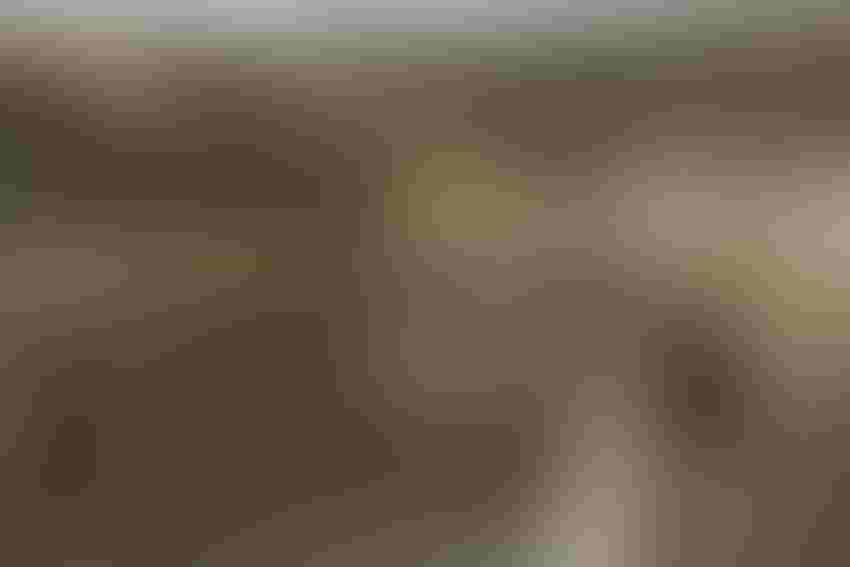 The USDA Quarterly Hogs and Pigs report, issued on March 30, showed fewer hogs and lower production coming down the pipe. The total inventory was pegged at 72.2 million pigs, or 98% of last year.
Hogs kept for breeding were measaured at 6.098 million, also 98% of last year. Hogs for market was pegged at 66.1 million, or 98% of last year.
The December/February pig crop was measured at 99% of last year with farrowings also at 99%. Pigs per litter was unchanged.
Finally, farrowing intentions for March-May were estimated at 98%, with summer intentions, June-August, estimated at 99%. Clearly less pigs coming down the pipe barring some explosion in the pigs per litter.
The bottom line is that the U.S. pork industry remains in contraction mode. Breeding numbers were only higher in two pork producing states, Illinois (102%) and Oklahoma (102%). Breeding numbers were down 2% in Missouri, Nebraska and South Dakota, down 4% in Iowa and North Carolina, down 5% in Ohio and down 7% in Colorado and down 8% in Missouri. Clearly, the vast majority of hog operations remain in contraction mode.
In addition, we know that the European Union remains in an even steeper contraction than the U.S. market. The most recent data indicated that the EU has contracted breeding numbers by 4%, amounting to more than 400,000 sows. In addition, we believe this contraction continues with perhaps another 100,000 sows liquidated thus far.
The big unknown is exactly what is happening in China. We know for a fact that all Chinese pork producers are losing a huge amount of money. We know that credit is, in many cases, unavailable for feed. Corn prices in China remain record high near $11 per bushel. When hog producers lose a great deal of money over a long period of time, it always means contraction.
If China is contracting their herd, then for the first time in modern history we have all three major pork producing markets contracting the herd consecutively. Overall U.S. pork exports have been depressed mostly because of China. They have not been in our market for several months booking pork. They continue to ship some previously purchased pork.
Business was slow to Mexico but that is picking up nicely. Reports confirm that Mexican pork producers are also being challenged with porcine reproductive and respiratory syndrome and porcine epidemic diarrhea.
As global pork production declines I'm confident that U.S. pork exports will improve over time. If liquidation ends in China, and their production drops off hard, the Chinese can be expected to enter the U.S. market with substantial purchases. If this happens, U.S. hog prices stand a real chance of moving into all-time record high territory this summer.
Keep in mind that approaching the summer season frozen pork stocks are running well below the five-year average. The latest data shows frozen stocks at 99% of last year but about 18% below the five-year average.
Poultry stocks remain tight and bird flu is starting to cause major problems in the poultry industry. Laying hens have been hit the hardest by the bird flu driving egg prices higher. However, several turkey flocks have also been impacted. Turkey stocks are very tight.
Lean hog futures staged a key reversal (June) in the session following the bullish hogs and pigs report. Prices have since dropped for three consecutive sessions which should complete the downward correction.
The war in Ukraine rages on with no end in sight. This will very likely prove to be a major bullish influence on wheat and corn prices for months, if not for years to come. Rising feed prices always mean lower meat production. I consider the pork fundamentals bullish to very bullish for the rest of 2022. 
Source: Dennis Smith, who is solely responsible for the information provided, and wholly owns the information. Informa Business Media and all its subsidiaries are not responsible for any of the content contained in this information asset. The opinions of this writer are not necessarily those of Farm Progress/Informa.
Subscribe to Our Newsletters
National Hog Farmer is the source for hog production, management and market news
You May Also Like
---