U.S. and Taiwan begin trade pact discussions
U.S. and Taiwan begin trade pact discussions
Legislative Watch: Initiative on 21st Century Trade; lower farm bill costs; ag census; USTR Chief Agricultural Negotiator; Under Secretary for REE; NPB officers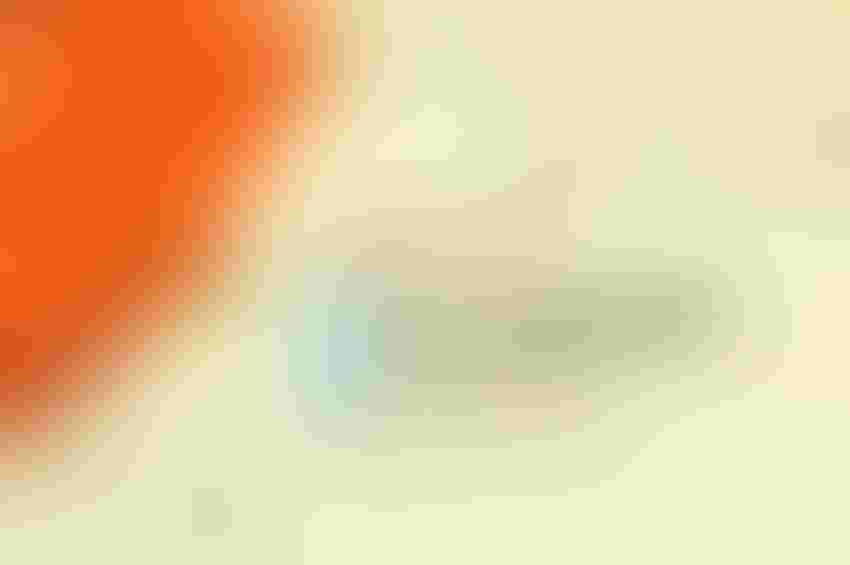 iStock-Getty Images Plus/bedo
The United States and Taiwan have started discussions on the "US-Taiwan Initiative on 21st Century Trade" to facilitate more trade between the two nations. This is a forerunner to a free trade agreement according John Deng, Taiwan's trade representative. 
The new initiative covers 11 areas, including "trade facilitation, regulatory practices, agriculture, anti-corruption, supporting small and medium sized enterprises, digital trade, labor rights, the environment, standards, state owned enterprises and non-market practices and policies."
The office of the U.S. Trade Representative said in a statement that a key goal is to "develop an ambitious roadmap for negotiations for reaching agreements with high-standard commitments and economically meaningful outcomes."
Regarding agriculture, USTR said the U.S. and Taiwan "intend to explore provisions to facilitate agricultural trade through science and risk-based decision making and through the adoption of sound, transparent regulatory practices."
A key concern of U.S. agriculture is that the negotiations do not include tariff reductions. According to USDA's Foreign Agricultural Service, Taiwan was the sixth largest foreign market for U.S. agriculture commodities last year.  It imported $3.94 billion of beef, dairy, soybeans, fruit, tree nuts, vegetables and other products. Taiwan's agricultural imports from the U.S. increased 18% in 2021 even with high tariffs. The average Taiwanese tariff on industrial goods is 4.16% and 15.12% for agricultural commodities. 
Lower farm bill costs
The Congressional Budget Office recently released its 10-year estimate for the mandatory farm bill programs which include commodities, conservation, Supplemental Nutrition Assistance Program and crop insurance. 
The CBO is estimating that the commodity title of the current farm bill will cost less due to the increases in commodity prices. CBO is estimating total spending on the commodity title in fiscal year 2024 will be $31.5 billion lower than FY '23 and almost $53 billion lower than FY '22. CBO is estimating producers will receive $6 a bushel for the 2022 corn crop, $4.45 in 2023 and $4.10 in 2024.
SNAP is the largest spending item among the mandatory programs in the farm bill. It is approximately 85% of the total costs from FY '23 through FY '32. CBO estimates the program will cost $159 billion this year and $140 billion in 2023, and the participation rate will drop from 41.2 million persons in FY '22 to 33.1 million persons in FY '32.   
Ag census sign up
Agricultural producers who did not receive the 2017 Census of Agriculture and did not receive other USDA surveys or census have until June 30 to sign up to receive the 2020 Census of Agriculture.
The ag census provides comprehensive and impartial agricultural data for every state and county. It includes large, small, urban and rural operations which produce and sell $1,000 or more agricultural products in the census year. The agricultural census has been conducted for over 180 years.
McKalip nominated for Chief Agriculture Negotiator
Doug McKalip has been nominated to serve as USTR Chief Agricultural Negotiator. McKalip has nearly 30 years in the federal government, including senior advisor at USDA's Animal and Plant Health Inspection Service and Natural Resources Conservation Service, and White House Domestic Policy Council. Currently, he serves as Senior Advisor to Secretary of Agriculture Tom Vilsack on all agricultural matters relating to trade, national security, animal and plant health regulations.  He is a graduate of American University and University of Pittsburg. 
McKalip's nomination is receiving positive comments from agricultural groups, including the American Farm Bureau Federation, National Association of Wheat Growers, National Council of Farmer Cooperatives, North American Meat Institute, U.S. Grains Council, U.S. Meat Federation and USApple.
Jacobs-Young confirmed Under Secretary for REE
The Senate confirmed Chavonda Jacobs-Young as USDA's Under Secretary for Research, Education and Economics. She currently serves as the administrator of USDA's Agricultural Research Service. 
National Pork Board officers
The National Pork Board has elected its officers for 2022-2023. Heather Hill of Indiana will serve as president, Bob Ruth (Pennsylvania) will be vice president, Al Wufekuhle (Iowa) will serve as treasurer, and past president Gene Noem (Iowa) will serve in an ex-officio status.
Source: P. Scott Shearer, who is solely responsible for the information provided, and wholly owns the information. Informa Business Media and all its subsidiaries are not responsible for any of the content contained in this information asset. The opinions of this writer are not necessarily those of Farm Progress/Informa.
Subscribe to Our Newsletters
National Hog Farmer is the source for hog production, management and market news
You May Also Like
---