Trump threatens to leave NAFTA
Trump threatens to leave NAFTA
Legislative Watch: As first round of NAFTA renegotiations ends, Trump threatens to leave the trade pact; Congress has work to do before end of September; WOTUS comment period extended.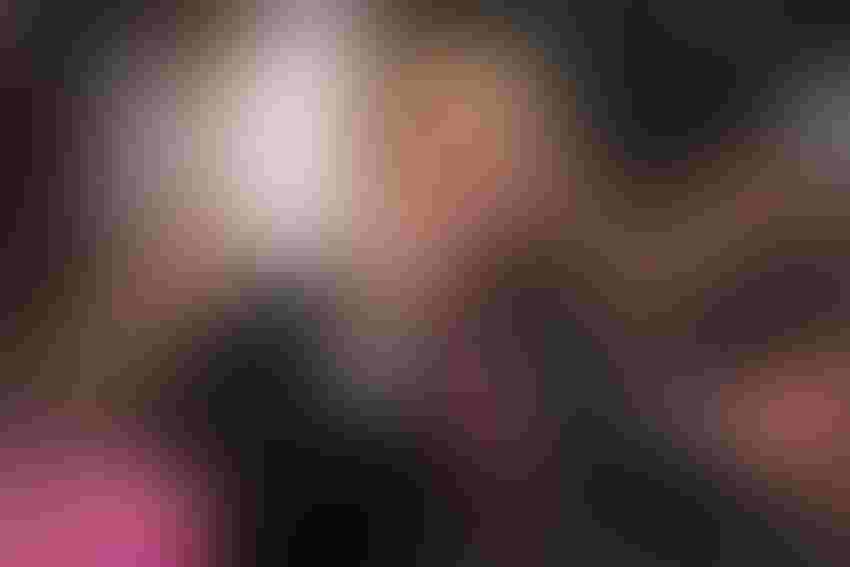 Two days after the first round of the North American Free Trade Agreement renegotiations had ended President Trump threatened to pull out of NAFTA.
At his rally in Phoenix this week he said, "I don't think we can make a deal because we have been so badly taken advantage of. They have made such great deals — both of the countries but in particular Mexico — that I don't think we can make a deal. So I think we'll end up probably terminating NAFTA at some point."
This just adds to agriculture's concerns about where the president stands on trade issues. Earlier this year he pulled out of the Trans Pacific Partnership trade agreement and decided at the last minute to renegotiate NAFTA instead of leaving. NAFTA has been a major plus for U.S. agriculture, especially beef, pork, corn, soybeans, wheat, dairy and poultry. Canada and Mexico are two of the top three markets for U.S. agriculture. U.S. agricultural exports under NAFTA have increased from $8.9 billion in 1993 to $38.1 billion in 2016.
First round on NAFTA completed
In the first round of talks the United States, Canada, and Mexico have determined to try and reach an agreement on the renegotiation of NAFTA as soon as possible.
The three countries are working toward "an ambitious outcome" through an accelerated schedule of negotiations. In a joint statement the three countries say, "While a great deal of effort and negotiation will be required in the coming months, Canada, Mexico and the United States are committed to an accelerated and comprehensive negotiation process that will upgrade our agreement and establish 21st century standards to the benefit of our citizens."
During the first round the three countries made "detailed conceptual presentations" of their positions. The United States raised the need to strengthen and update sanitary and phytosanitary rules. This has been a priority of U.S. agriculture.
Auto trade is becoming a major issue between the United States, Canada and Mexico. The United States is seeking that a "substantial" portion of autos and auto parts produced under NAFTA be made in the United States which Canada and Mexico are objecting.
The next round of negotiations is Sept. 1-5 in Mexico with another round later in September in Canada.
Must-do items when Congress returns
Congress faces a number of items that must be completed by Sept. 30 when it returns after Labor Day.
With the fiscal year ending on Sept. 30, Congress will need to pass its fiscal year 2018 appropriations bills, or the federal government will shut down the end of the month.
President Trump at his Phoenix rally this week threatened to shut down the federal government unless Congress funds his proposed Mexican border wall. With only 12 legislative days in September, Congress will likely pass either an omnibus bill that contains all 12 appropriations bills or a continuing resolution that funds the government until a later date.
Congress must raise the debt limit by Sept. 29 when the Department of the Treasury estimates the government would be in danger of defaulting on its borrowing obligations. This will take bipartisan support to accomplish.
Other issues that need to be address by the end of the month are reauthorization of the Federal Aviation Administration; Children's Health Insurance Program — a program that helps states provide health care access for poor children whose families do not directly qualify for Medicaid; and National Flood Insurance. Congress is scheduled to be in session only 12 days during September.
WOTUS comment period extended
The Environmental Protection Agency and the Army Corps of Engineers have extended the public comment period to Sept. 27 regarding the proposed review of the definition of "Waters of the U.S." This is a step in the process to replace the 2015 Clean Water Rule or WOTUS.
EPA Administrator Scott Pruitt in a video to the National Cattlemen's Beef Association says, "We're trying to fix the challenges from the 2015 rule, where the Obama administration re-imagined their authority under the Clean Water Act and defined a Water of the United States as being a puddle, a dry creek bed, and ephemeral drainage ditches across this country, which created great uncertainty ... and we are fixing that, and then we're hearing from stakeholders about how to get it right as we go forward."
Subscribe to Our Newsletters
National Hog Farmer is the source for hog production, management and market news
You May Also Like
---