Trillion-dollar stimulus package proposed
Trillion-dollar stimulus package proposed
Legislative Watch: Package to support businesses; meat processors to stay open; food and agriculture deemed necessary; hours-of-service relief; Canada passes USMCA; Westhill sworn in.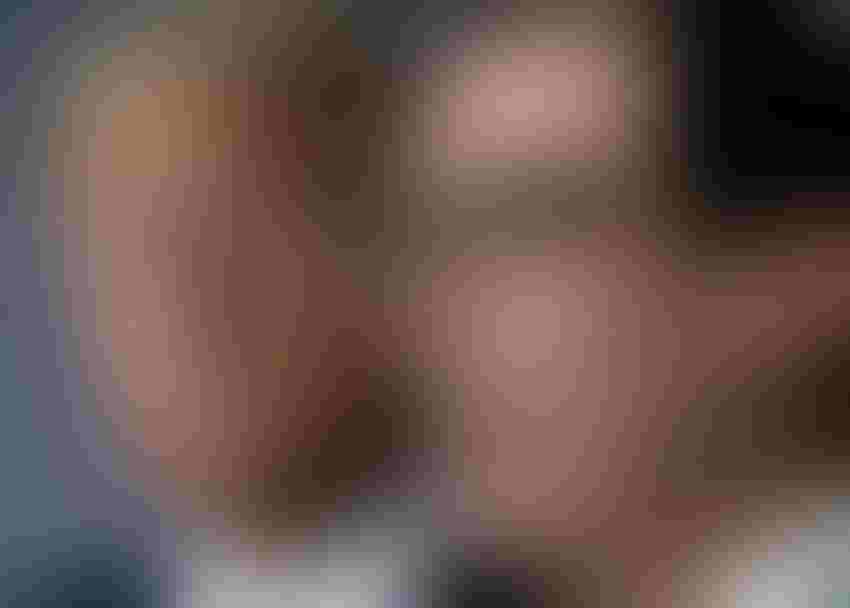 U.S. President Donald Trump listens to Secretary of the Treasury Steven Mnuchin speak during a briefing about the coronavirus in the press briefing room at the White House.
Getty Image
President Trump proposed a $1 trillion economic stimulus package to provide support for industries, companies, small-businesses and individuals as the coronavirus crisis continues to negatively impact the economy.
Senate Majority Leader Mitch McConnell (R-KY) introduced the stimulus bill yesterday which would give taxpayers up to $1,200, with married couples eligible to receive up to $2,400 with an additional $500 for every child. The payments would be based on income level and family size. Individuals making more than $99,000 and households making more than $198,000 would not be eligible for the payments. The Internal Revenue Service will base these amounts on the taxpayer's 2018 tax return
A small-business interruption loan program would be created and funded at $300 billion. The government would provide a 100% guarantee on qualifying loans. Businesses with 500 employees or less would be eligible for the program.
The air passenger carriers would receive $50 billion in aid, $8 billion for cargo air carriers and $150 billion in aid would be for other businesses.
Senate Republicans are now negotiating with the Democrats on the proposed bill. The Senate plans to stay in until an agreement is reached and the bill is passed.
Keeping meat plants open during coronavirus
In an effort to reassure producers and the meat industry, the USDA says it is working to maintain the safety and timely delivery of the U.S. food supply while protecting the health of USDA employees.
In a "Statement to the Industry," USDA Under Secretary for Marketing and Regulatory Affairs Greg Ibach and Deputy Under Secretary for Food Safety Mindy Brashears say, "As leaders of USDA's Animal and Plant Health Inspection Service, Agricultural Marketing Service and Food Safety and Inspection Service we can assure you that the agencies are committed to ensuring the health and safety of our employees while still providing the timely delivery of the services to maintain the movement of America's food supply from farm to fork … As we come together as a country to address this public health threat, know that USDA remains committed to working closely with industry to fulfill our mission of ensuring the safety of the U.S. food supply and protecting agricultural health."
Food and ag declared critical industry
The Department of Homeland Security said yesterday in a directive that food and agriculture, public health, law enforcement, defense and 12 other industries are "critical" during the coronavirus outbreak. Those covered by the directive include packers, meat processing plants, farms, produce, grocery stores, restaurant carry-out, chemical and fertilizer production, vaccines, etc. This will help as state and local governments determine restrictions.
Hours-of-service relief
With President Trump declaring a national emergency because of the coronavirus, the Department of Transportation's Federal Motor Carrier Safety Administration issued an emergency declaration waiving the hours-of-service requirements for truck drivers transporting "food for emergency restocking of stores."
Under the order this includes medical equipment, hand sanitizers, masks, etc. The waiver will remain into effect until midnight April 12.
According to the FMCSA, the items covered include "(1) medical supplies and equipment related to the testing, diagnosis and treatment of COVID-19; (2) supplies and equipment necessary for community safety, sanitation and prevention of community transmission of COVID-19 such as masks, gloves, hand sanitizer, soap and disinfectants; (3) food for emergency restocking of stores; (4) equipment, supplies and persons necessary to establish and manage temporary housing, quarantine and isolation facilities related to COVID-19; (5) persons designated by federal, state or local authorities for medical, isolation or quarantine purposes; and (6) persons necessary to provide other medical or emergency services, the supply of which may be affected by the COVID-19 response. Direct assistance does not include routine commercial deliveries, or transportation of mixed loads that include essential supplies, equipment and persons, along with supplies, equipment and persons that are not being transported in support of emergency relief efforts related to the COVID-19 outbreaks."
Hours of service rules still apply for routine deliveries and mixed loads.
Canada passes USMCA
The Canadian Parliament last Friday passed legislation to implement the United States, Mexico and Canada Agreement.
U.S. Trade Representative Robert Lighthizer says, "Now that the USMCA has been approved by all three countries, an historic new chapter for North American trade has begun. USMCA is the gold standard by which all future trade agreements will be judged, and citizens of all three countries will benefit for years to come."
The three countries are now working on implementation issues before the agreement goes into effect on June 1.
Westhill sworn in
Devon Westhill was sworn in as USDA's deputy assistant secretary for Civil Rights. Previously, he served as deputy director of the Office of Public Liaison at the Department of Labor.
Source: P. Scott Shearer, who is solely responsible for the information provided, and wholly owns the information. Informa Business Media and all its subsidiaries are not responsible for any of the content contained in this information asset.
Subscribe to Our Newsletters
National Hog Farmer is the source for hog production, management and market news
You May Also Like
---