Trade war escalates between U.S. and China
Trade war escalates between U.S. and China
Legislative Watch: Tariff back-and-forth carries on; farm bill stalling out; food security improves.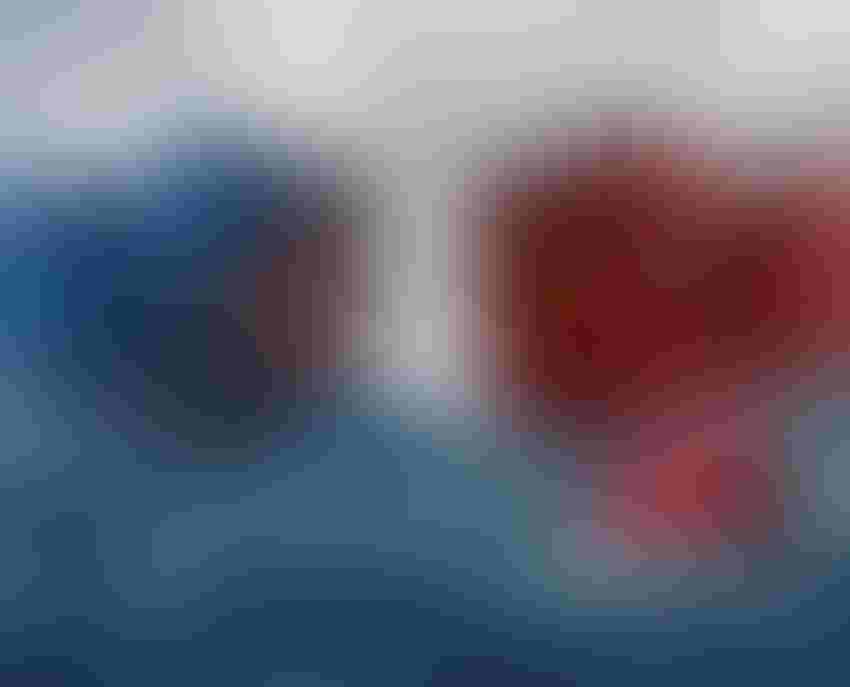 President Donald Trump escalated the trade war with China this week by placing a 10% tariff on $200 billion of Chinese goods imported into the United States beginning on Sept. 24. Over 5,700 items are covered including seafood, agriculture and consumer products. The tariff will increase to 25% on Jan. 1. This will result in the United States having placed tariffs on a total of $253 billion of Chinese goods.
Trump says this action was necessary because after a study "USTR concluded that China is engaged in numerous unfair policies and practices relating to United States technology and intellectual property."
China responded immediately announcing it was placing new tariffs of 5% and 10% on $60 billion of over 5,000 U.S. goods beginning next Monday. Products include aircraft, computers, textiles, chemicals, meat, clothing and agriculture. As of Monday, China will have placed tariffs on a total of $113 billion of U.S. goods.
Trump has threatened to put tariffs on another $267 billion of Chinese imports if China retaliated. This would raise the total to $527 billion which covers almost everything China exports to the United States.
The American Farm Bureau Federation in a recent statement before the Senate Agriculture Committee says, "Farm Bureau urges our trade officials to engage in discussions with our trade partners to resolve trade concerns before resorting to tariffs. Tariffs targeting our largest agricultural export markets have resulted in retaliation against U.S. farmers, ranchers and agricultural and food businesses across the country."
There seems to be no end in sight for the trade war to end between the United States and China.
Farm bill stalled
Discussions continue between the House and Senate Agriculture Committee leaders to try and resolve the major farm bill obstacles, including the Supplemental Nutrition Assistance Program, conservation and funding.
The leaders are now saying they have until December to finish the bill.
There are 39 programs that lose their funding on Oct. 1 until a new farm bill is passed. One program getting a great deal of attention is the Foreign Market Development Program, a key export promotion program. FMD will not have funding until a farm bill is passed, and an extension of the current farm bill will not resolve the issue. This will have a major effect on the FMD cooperators who use the funding for overseas programs, offices and staff to develop new foreign markets and increase market share of existing markets. If there is no funding for the FMD program, cooperators will begin reducing programs and staff, and closing international offices. This will have a negative impact on exports and send a message to our international competitors that the United States is ceding those markets.
Congress is scheduled to begin its October recess next Friday and will not return until after the November election.
Food security improves
USDA's latest report on household food security in the United States found an improvement for 2017. The percentage of households that are food insecure declined to 11.8% in 2017 from 12.3% in 2016. This is an improvement for the sixth straight year compared to a high of 14.9% in 2011 but still above the pre-recession level of 11.1% in 2007.
Food insecure households are those who had difficulty at some time during the year of providing enough food for all of their families due to a lack of resources.
The report, "Household Food Security in the United States in 2017" found:
4.5% of U.S. households (5.8 million) had a "very low food security." Food consumption for some household members was reduced and normal eating patterns were disrupted at times during the year because of limited resources.

Children were food insecure at times in 7.7% of U.S. households with children.

The prevalence of food insecurity varied considerably from state to state, ranging from 7.4% in Hawaii to 17.9% in New Mexico in 2015-17.

About 58% of food-insecure households in the survey reported that, in the previous month, they had participated in one or more of the three largest federal nutrition assistance programs (SNAP; Special Supplemental Nutrition Program for Women, Infants, and Children; and the National School Lunch Program).
Subscribe to Our Newsletters
National Hog Farmer is the source for hog production, management and market news
You May Also Like
---