Top 10 roadkill market subjects in 2016
Top 10 roadkill market subjects in 2016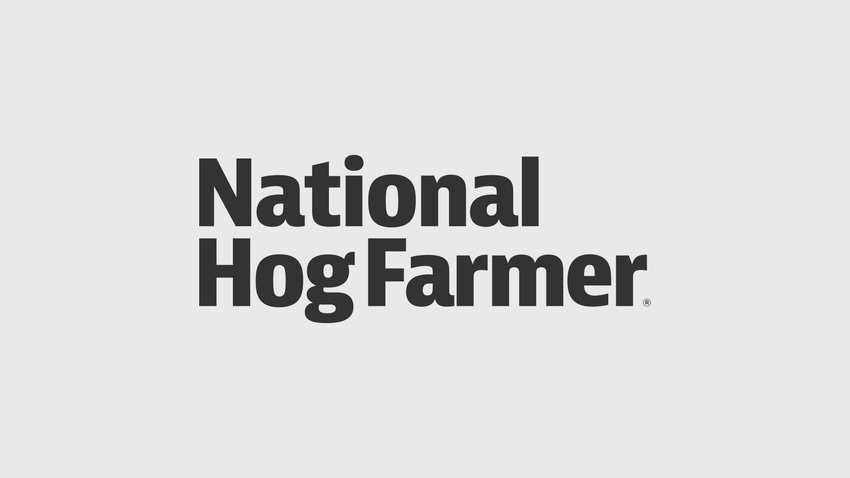 Reaching the ninth month of the year, it is quite clear the type of year agriculture sector is shouldering. Realistically, every year cannot be a year of all bacon roses with skyrocketing hog prices. Yet, 2016 has been a challenging revenue year for almost all segments of farming, which can keep a farm family household atmosphere slightly tense. While seasoned farmers will tell you 2016 will not go down in the books as the worst or best, it is indeed the year diverse farming operations did not spread the cycle price risk.
Still, I will take the brave stance and openly admit writing about this market year has really stretched this agriculture writer's vocabulary pool thin. In fact, there are many market topics that I frankly feel that my fellow ag media and myself have not only ran over with 18 wheelers, but we are backing up for more.
So, here are my top 10 roadkill market subjects for 2016:
10. Expansion
There are many reasons U.S. hog producers are expanding, including stronger balance sheets. Still, the scope of the actual expansion taking place across the United States varies. The equipment manufacturers can tell you first-hand that hog producers are expanding, driven by other fundamentals beyond strong high prices.
9. China
Love or hate China, the country plays an important role in the hog market equation. While China is the global leader in pork production, it is also the largest consumer of pork. Vast changes are occurring in China right now. It definitely tops the list as "Must Watch" item for the pork world.
8. Strong dollar
Exports are crucial to growing pork consumption. The biggest obstacle to increasing U.S. pork exports for this year is the value of the dollar. The strength of the U.S. dollar has put U.S. agriculture at a competitive disadvantage.
7. Rally rumors
Perhaps, it is an attempt to keep everything in balance and positive. All market watchers hold tight to the glimmer of hope that the market will rally in some big way just around the corner. After all, once the market bottom is reached, the prices have to rally in some way. Admit it, higher market prices always lift one's spirit.  
6. Packing capacity
For the pork industry, packing capacity is an important topic of discussion. New plants coming online are both welcome and needed. It is one reason U.S. hog producers are expanding hog operations, especially sow farms. However, you must be living under a rock if you can't cite the location of the three new pork processing plants.
5.  15,200,000,000 bushels
This wowzer of a number forecasted by the USDA is the estimate of the 2016 corn crop. It has been tweeted. It has been broadcasted. It has been adjusted forward and backward. So, just exactly what will be the final total of 2016 U.S. corn crop? While most U.S. grain producers are questioning the high bushel estimate for both corn and soybeans, nationwide the grain crop is going to be a bin-buster, which leads to the No. 4 overdone market term.
4. Cheap feed
Hovering at the harvesting finish line, everyone is expecting large stockpiles of grain to be seen along the countryside. Since feed cost is the No. 1 production expense on a livestock farm, cheap feed is not exactly unwelcome news. Affordable feed costs can be temptation to feed hogs to heavier weights.
3. Record production
Record production, large supplies — pick your terminology poison. For many reasons — low disease pressure, increased pigs per sow survival rating or expansion — hog production is growing. Similarly, the two other major proteins — chicken and beef — are also cranking up production. After hitting rock bottom production, it is not surprising that protein production is increasing. 
2. Low prices
Economics 101 — the law of supply and demand: Increased supplies yield lower prices, and the hog market is not immune to these market fundamentals. More hogs coming to market produces this low turn of the market cycle. The good news is Lee Schulz, Iowa State University agriculture economist, calculates the average hog marketed sold for a profit for the last three months.
1. Weak farm incomes
Sharpest drop in farm incomes since the Great Depression is not a headline any farmer or rancher wants to read over and over again. Actually, if you asked a farmer, chances are they will tell you that the farm incomes plummeted before the news hit the media. Unless you hit a marketing gold mine, no farmer or rancher is bragging about the cash rolling in. 
These are the years that separate the bad, good and excellent farmers. It also certifies the resilience of the American farmer. Fear not, I will continue to deliver the market news — good, bad and ugly — and you will continue to roll up your sleeves and give it your all to put delicious, safe pork on the plate of consumers worldwide.
Subscribe to Our Newsletters
National Hog Farmer is the source for hog production, management and market news
You May Also Like
---