Tit-for-tat tariff escalation with China draws more concern, criticism
Tit-for-tat tariff escalation with China draws more concern, criticism
Legislative Watch: Groups urge president to reconsider further tariffs; new trade deals urged; cell culture meeting set; crops getting larger; trade damage calculations released.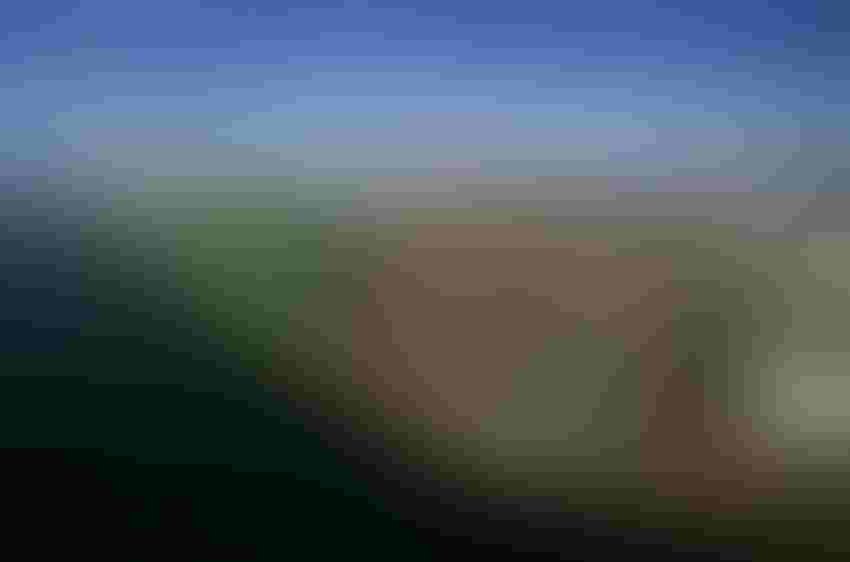 As President Trump is considering another round of tariffs on $200 billion of Chinese imports, a group of 150 organizations representing agriculture, retailers, manufacturers, technology and other industries submitted comments to the U.S. Trade Representative urging the administration to avoid further trade escalation with China and warned of the negative impact of tariffs on U.S. industries and workers. China has threatened to retaliate with tariffs on $60 billion of U.S. imports.
The organizations say, "Continuing the tit-for-tat tariff escalation with China only serves to expand the harm to more U.S. economic interests, including farmers, families, businesses and workers. Our organizations agree that longstanding issues in China have negatively impacted many U.S. companies, and we support the administration's efforts to negotiate meaningful, binding and long-term solutions with the Chinese government, but applying these high levels of tariffs on Chinese products will continue to miss the mark."
Those signing on to the comments were American Bakers Association, American Beverage Association, American Chemistry Council, American Petroleum Institute, Corn Refiners Association, CropLife America, Farmers for Free Trade, National Retail Federation, North American Meat Institute, Telecommunications Industry Association, The Fertilizer Institute and U.S. Hide, Skin and Leather Association. 
Resolve the trade issues
Members of the Senate Agriculture Committee told USTR and USDA officials during its hearing, "Perspectives on U.S. Agricultural Trade," it is time for the administration to resolve our international trade disputes and find new trade agreements. Committee members raised concerns of the administration starting trade wars with our allies and the longer the trade wars continue agriculture will be severely impacted and agriculture is bearing the brunt with lower prices and lost sales. Also, as our competitors enter into new trade agreements, the United States is losing market share.
Chairman Pat Roberts (R-KS) says, "We need to hold our trading partners accountable, but I am concerned that some of the trade actions we have seen in recent years are causing uncertainty and unpredictability for the agriculture industry. On top of already low prices, the agriculture sector has seen immediate negative impacts as a result of retaliatory trade actions. As time goes on without resolution, the concern of losing long-term market access only grows."
USTR Chief Agriculture Negotiator Greg Doud says the actions taken by the president against China were necessary because of intellectual property theft and China's failure to live up to its commitments when it joined the World Trade Organization. Doud says the administration is looking at "potential" trading partners in Southeast Asia and Africa and is increasing its dialogue with Japan. USDA Under Secretary for Trade and Agricultural Affairs, Ted McKinney, says the short-term pain would result in long-term gains for U.S. agriculture. Senators continue to be concerned the longer the trade disputes/wars last agriculture will continue to bear the brunt.
USDA-FDA cell culture meat meeting
USDA's Food Safety and Inspection Service and the Food and Drug Administration announce they will hold a joint public meeting Oct. 23-24 to discuss the use of cell culture technology to develop products derived from livestock and poultry. The meeting will focus on the potential hazards, oversight considerations and labeling of cell cultured food products derived from livestock and poultry. 
A key issue for producer groups and the meat industry is which federal agency will have jurisdiction over cell cultured products. In a letter to President Trump earlier this summer, producer and industry groups urged him to "preserve a fair and competitive marketplace" for all meat and poultry products regarding of how it was produced. The groups argued that USDA is equipped to regulate cell cultured protein with its on-site daily inspection and approving meat product labels to ensure the product meets its claims and prevent consumers from being misled. Those signing the letter were the American Farm Bureau Federation, American Sheep Industry Association, National Cattlemen's Beef Association, National Chicken Council, National Pork Producers Council, National Turkey Federation and North American Meat Institute. 
The meeting will be held in the Jefferson Auditorium, USDA South Building. Public comments will be accepted through Nov. 26. 
Corn and soybean crop getting larger 
USDA increased its latest crop estimate for this year's corn and soybean crops. Corn production is estimated at 14.827 billion bushels, up 241 million from last month's estimate. Corn yield is forecast at 181.3 bushels per acre. This would be the second-highest corn crop on record. Soybean production is estimated at 4.693 billion bushels with a yield of 52.8 bushels per acre. This would be a record for both production and yield. 
USDA releases trade damage calculations
Secretary of Agriculture Sonny Perdue released a detailed accounting of how USDA determined damage from trade disruptions. The estimates were used to determine the payment rates for the Market Facilitation Program and the value of commodities to be purchased under the Food Purchase and Distribution Program. 
Perdue says, "We have pledged to be transparent about this process and how our economists arrived at the numbers they did. Our farmers and ranchers work hard to feed the United States and the world, and they need to know that USDA was thorough, methodical and as accurate as possible in making these estimates."
Corn and wheat organizations had called for this information because of what they viewed as low payments for the damage caused to their producers. Corn is $0.01 per bushel and wheat is $0.14 per bushel.
The methodology used by USDA can be found on the website of the Office of Chief Economist at USDA.gov/oce.
Subscribe to Our Newsletters
National Hog Farmer is the source for hog production, management and market news
You May Also Like
---