Time to refocus on managing finishing space needs
Time to refocus on managing finishing space needs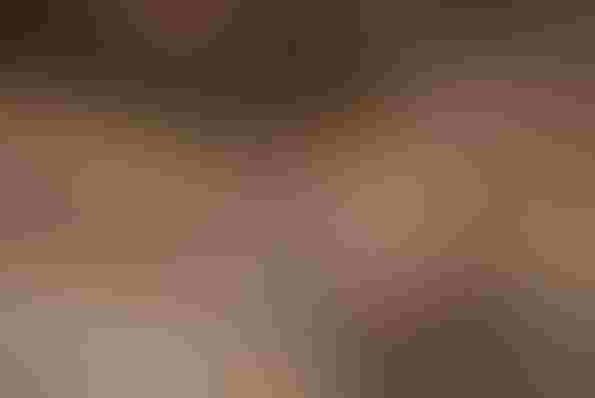 This year's U.S. pork production is on pace to close out the year just over 7% higher than a year ago, driven by nearly 8% more pigs that went to town at slightly lower weights than what we saw a year ago.
Many farms are facing challenges as they begin to assemble cash flow projections for 2016 due to larger supplies with a stable domestic demand and headwinds in the export markets. With tight profit margins continued throughout 2016, now is a great time to refocus on finishing space needs and finishing barn performance.
Industry outlook
Open market 12-month average earnings are currently forecasted between a $3 to $4 loss per pig. Continued sizable losses are anticipated through the first quarter of 2016 followed by notable profit potential for through the summer and early fall with losses likely to follow as we close out the year. Within the typical swine operation, yardage is a fixed cost and managing finishing space is a delicate balance of having enough space, but not too much.
Yardage currently comprises roughly 13% of the cost of production, but the impact to the bottom line goes beyond a rent check. Adequate finishing space is needed to reach ideal market hog weights that maximize packer matrix premiums and to market pigs at weights that maximize marginal revenue versus marginal costs with selling heavier pigs.
Weaning performance has recovered significantly over 2014 levels and our industry continues to break USDA litter weaning records. If producers intend to maintain market weights at current levels, additional space will be needed. Additional finishing space considerations also need to be made if producers are considering withdrawing ractopamine from diets. Initial estimates factor four to seven additional days to reach target sale weights which will drive a need for 3% of additional finishing spaces.
Finishing space considerations
Continued lower feed costs compared to recent years will likely be supportive of maintaining higher sale weights. Diet formulation and feed energy costs are continuously changing and will impact total days to market. It is important to measure the marginal revenue achieved when incurring marginal expenses in order to maximize profit per pig. Plan to have the space needed to keep pigs on feed long enough to reach these targets.
As we close out the year, it's a great time to review the finishing performance across existing sites. Producers we work with have shared that there is typically a wide variance in performance across all sites and growers within their network. Not all barns are equal and not all growers manage to the same degree. Feeder design, air and water quality and slat conditions will impact gains and pig performance.
Some pig caretakers instinctively see the early signs of health challenges and work to implement treatment plans quicker and more effectively than others. It's a great time to communicate performance feedback to the team. This is key information to have as you renew maturing contracts and negotiate rates that appropriately compensate growers for the value provided.
Location, location, location
When looking to replace existing finishing space or to add new spaces, it starts with location, location, location. Pig density continues to be a driving factor to enhancing overall finishing performance. Regional corn and soybean meal basis as well as access to quality feed mills is equally important in managing cost of production. Cheaper fuel costs have reduced our sensitivity to trucking, but proximity to the packing plant for delivery also weighs in to the decision.
When engaging with new contract growers or when considering building a new barn that you will source the labor in yourself, evaluate the human capital needed to provide premium care to the animals. Access to reliable, high-quality labor is becoming increasingly difficult to source across rural America. This magnifies the incentive to connect with people who will drive top-tier performance.
At this time of year we also pause to reflect on the blessings we're surrounded by. We wish each of you a safe and happy holiday season and a prosperous 2016!
Timmerman is a senior financial services executive for AgStar Financial Services. For more insights from Timmerman and the AgStar Swine Team, including their weekly video Hog Blog, visit AgStarEdge.com.
Subscribe to Our Newsletters
National Hog Farmer is the source for hog production, management and market news
You May Also Like
---