This is not the price or time to be bearish
This is not the price or time to be bearish
Pork supply, both in the United States and worldwide, present a bullish outlook moving forward.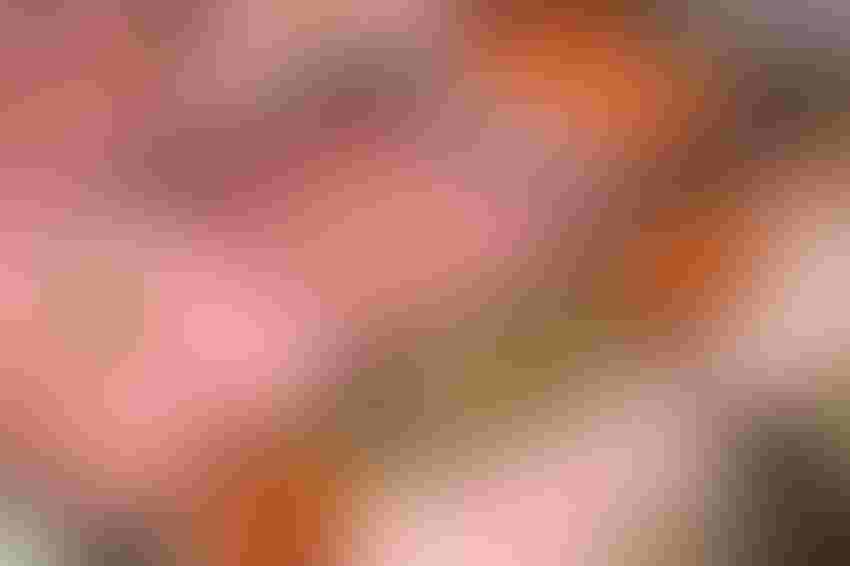 Bellies have been the major drag on the hog carcass so far this year. That can change quickly going into spring/summer. Frozen belly stocks are large and wholesale prices cheap but for some reason retailers have been slow, very reluctant to lower retail bacon prices. With unemployment running at a 54-year low, it's difficult to believe that bacon demand won't come to life this spring. It's up to the retailer.
Ham prices are low and they're currently attracting big demand from our export customers, namely Mexico. The domestic Easter ham season is about to kick into gear as well.
As wholesale beef prices rise, I suspect that pork loin and butt primals will begin to attract improving demand. Again, with the economy performing strong, creating jobs at breakneck speed, one must be bullish toward U.S. pork demand. The meat case has not been the focus of the current inflation problem. 
Pork supply, both in the United States and worldwide, present a bullish outlook moving forward. Currently the USDA is projecting U.S. pork production to rise 1.7% versus last year. I contend that production this year could easily come in below last year. The USDA is counting on profit and expansion that is simply nonexistent.
High input costs have kept profit margins in raising hogs razor thin. Disease issues, mainly porcine reproductive and respiratory syndrome, continue to be a major problem. Recently average hog weights have declined which is rare for the middle of winter. If weights remain low going into summer (when weights always drop) fewer pounds of pork per carcass will be harvested. 
The global pork situation is bullish. First, total red meat production in the United States is projected to decline, which is quite rare. Pork production in the European Union is currently projected to drop more than 2.5% from last year. Europe continues to battle African swine fever.
ASF also remains a major challenge to pork producers throughout Asia. The major wild card, China, is currently very unknown. The Chinese economy is expected to surge during the first half of 2023 as this country gets on the backside of COVID. Pig producers in China have suffered massive losses over the last year. I suspect pork production will drop, coming in lower that what is currently being projected by the Chinese government. 
April lean hog futures have staged a huge decline in price from the late December highs to the recent lows which matched up with the fall lows. The total decline amounted to 1465 points. At minimum, a 50% recovery should take place meaning a recovery to $90. In my opinion, a huge rally resulting in a test of contract highs is possible before the April contract goes off the board. The summer hog contracts are way undervalued in my opinion. The recent test and double bottom in June hogs, at $100, should hold as the long-term lows. If I'm correct about the direction of U.S. production, a move in summer hogs rivaling $120 is possible.
As mentioned above, U.S. pork is currently attractive from a pricing standpoint. U.S. pork is the cheapest pork in the entire world, perhaps except for Canada. As exports ramp up, if production comes in lower than projected, I anticipate fireworks. This is not the time or price to be bearish.
Dennis Smith publishes his evening livestock wire daily for clients and subscribers. For a free 30-day trial send an email to [email protected].
Subscribe to Our Newsletters
National Hog Farmer is the source for hog production, management and market news
You May Also Like
---