Thick-cut loin, chocolate-covered bacon; Peru says yes please
Thick-cut loin, chocolate-covered bacon; Peru says yes please
Last year, Peru's pork imports increased nearly 60%, but most of that product went into further processing.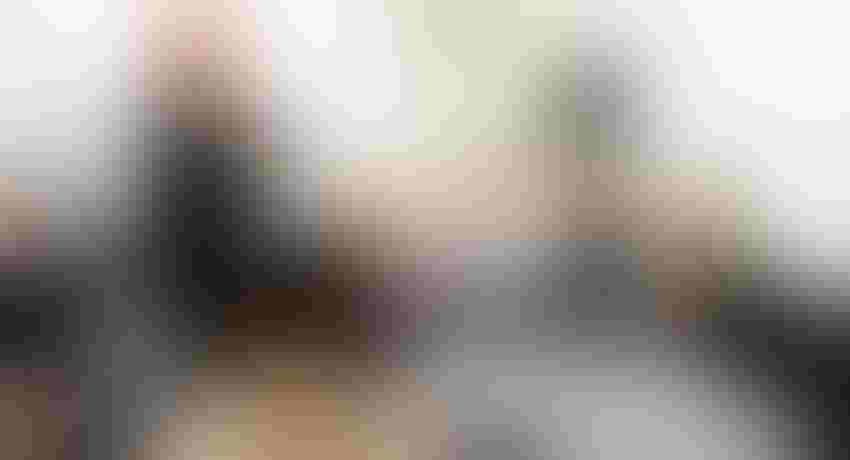 Source: U.S. Meat Export Federation
How do Peruvians like their U.S. pork? Cut thick and drizzled in chocolate apparently as these dishes may soon be featured on menus across the third largest country in South America.
To encourage Peruvian chefs and other professionals from the hotel, restaurant and institutional sector to use more U.S. pork, the U.S. Meat Export Federation recently partnered with a further processing and distribution company to conduct foodservice training sessions in Trujillo, Piura and Chiclayo. Funded by the United Soybean Board, these sessions are part of the USMEF's strategy to help South American importers develop alternative distribution channels for U.S. pork.
"Last year, Peru's pork imports increased nearly 60%, but most of that product went into further processing," says Jessica Julca, USMEF representative in South America. "Our strategy this year has been to work with different businesses in the HRI sector to increase awareness of the many uses and advantages of U.S. pork for the region's foodservice sector. We also want to make it easier for them to use U.S. frozen pork by explaining the importance of cold chain systems and product handling."
USMEF's South American staff has worked to identify trends in demand across countries like Peru. For example, Julca says that pork consumption is growing more rapidly in non-metropolitan areas of Peru than in the capital city of Lima. Thus, the USMEF chose three outlying cities to hold the U.S. pork foodservice training.
Razzeto, a processing company based in Trujillo, served as an ideal partner. The company not only imports pork for its own further processing needs, it also has a sales force that distributes products in northern Peru where other importers tend not to do business. According to Julca, Razzeto imported 1,031 metric tons of U.S. pork in 2017. Through mid-September of 2018, imports were already around 950 metric tons.
At each of the three USMEF training sessions, Chef Nicolas Diaz provided host hotels with recipes, preparation details and product handling recommendations for the featured U.S. pork cuts. Diaz demonstrated techniques for preparing and cooking U.S. pork barbecue ribs, pulled pork sandwiches and thick-cut loin tonkatsu.
USMEF also initiated discussions about using U.S. pork bacon in desserts. The demonstrations and lunches for participants included brownies with bacon praline and bacon covered with chocolate.
"Attendees at each session were delighted with the products and the preparations — and the new ideas, especially the use of thicker cuts of pork loin and the bacon with chocolate," says Julca. "An example of a tangible success from the trainings is that it was the first time the host hotel — Costa del Sol, which has nine hotels in Peru — worked with U.S. pork. After the training sessions, hotel management indicated it will invite Razzeto to the next bid process to supply U.S. pork to the company."
Subscribe to Our Newsletters
National Hog Farmer is the source for hog production, management and market news
You May Also Like
---