The world is changing fast
The world is changing fast
On Friday, cash hog prices soared with top prices paid of $106.00/CWT carcass equivalent. This is the highest cash hog price going back to last July.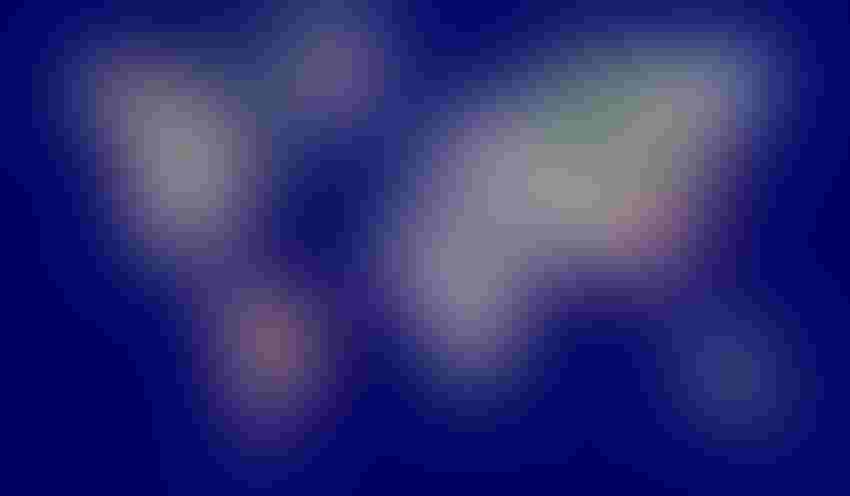 Global inflation followed by the Russian invasion of Ukraine is changing the world and changing the trading environment dramatically. Volatility is extremely high. Focusing on the pork fundamentals can be very difficult when so many other events are grabbing our attention. However, times like this are when we need to stay highly focused on the fundamental pork landscape, which I still consider quite bullish.
Upon reflection, U.S. pork production last year was down 2.3% from 2020. Yet, at the end of 2021, the value of the pork carcass was up 21% from 2020. Clearly this indicates a shift in the demand curve for U.S. pork.
In addition, pork exports last year were down 4% from 2020 entirely due to a decline by 73% in pork exported to China. Thus, clearly, this points to solid evidence of a domestic shift upward in the demand for U.S. pork.
In the wake of the pandemic, unemployment is quickly approaching a 50-year low. While consumer sentiment is low right now, perhaps mostly due to surging gasoline prices, everyone is working and consumers are flush with cash.
As of this moment, there's no evidence of a shift away from consuming pork among the U.S. consumers. In fact, pork remains very reasonably priced compared to beef and chicken. Chicken breast prices soared last year, and they were up 94% compared to 2020. Currently the USDA is projecting pork production to be down about 1.1% compared to last year. Well, this figure will be revised downward substantially in the months ahead.
Year-to-date slaughter, after two months into the year, is down 8%. There's no indication that hogs have been backed up on the farm as they were when COVID-19 first hit. For many reasons but mostly due to losses incurred during COVID, U.S. producers have been in a contraction phase. In addition, major challenges from porcine reproductive and respiratory syndrome, porcine epidemic diarrhea and other diseases have drastically reduced the average pigs per litter and dramatically reduced the kept for market hog inventory. The December Hog and Pig Quarterly Inventory Report missed these problems big time. I'm expecting the March Hog and Pig Report, due out later this month, to correct many of the errors.
It's my opinion that global pork production is headed downward as well as U.S. pork production. In fact, it appears that over the last several months, the U.S. hog producer is the only producer in the world making money.
Producers in the European Union have been losing money for months led by Germany which has an African swine fever problem. Rapidly rising feed prices have caused challenges for the rest of the EU. While my information is very sketchy for Brazil, we believe producers in Brazil are not making money either.
Producers in China, we believe, have been losing billions of dollars for nearly an entire year. This has been confirmed by the large publically traded Chinese pork companies. The eight largest pork producers in China have lost a combined $8 billion over the last year. Assuming these new megaproducers are the most efficient in China, this means the smaller producers are losing money as well. Pig prices in China remain well below the estimated cost of production.
When hog producers lose money, especially for a long period, they whittle down the size of their operation and sometimes get completely out of business. My sources believe that massive herd liquidation has been occurring in China for several months and this is the reason for large and consistent over-production. The Chinese government would have us believe they've solved the ASF problem, and all is good with Chinese pork production. This is highly unlikely. In fact, a new outbreak of ASF was reported just last week. At some point soon, we suspect that herd liquidation will end, and production will drop off severely resulting in a sharp rally in Chinese pig prices. If/when this occurs, look for China to enter the U.S. pork export market in a major way.
Closer to home, on Friday March 4, cash hog prices soared with top prices paid of $106.00/CWT carcass equivalent. This is the highest cash hog price going back to last July. Packers have been extremely aggressive in chasing after the available negotiated pig supply.
As indicated above, the supply of market ready hogs has been very tight. At times as much as 8% to 10% lower than year ago levels. Summertime hog prices in early March are a very bullish indication, in my opinion.
If our outlook is correct regarding the Chinese hog market, fireworks lie ahead in the U.S. hog futures market. I anticipate that the highs in futures last summer ($123.60) will be challenged and most likely penetrated. My hedge clients own April 90 puts for ASF protection with the little else hedged. For those requesting hedge strategies, we're recommending put spreads designed to provide a measure of price floor protection while leaving the upside to prices totally open. If you need assistance with your operation don't hesitate to contact me.
Source: Dennis Smith, who is solely responsible for the information provided, and wholly owns the information. Informa Business Media and all its subsidiaries are not responsible for any of the content contained in this information asset. The opinions of this writer are not necessarily those of Farm Progress/Informa.
Subscribe to Our Newsletters
National Hog Farmer is the source for hog production, management and market news
You May Also Like
---