The changing world of exhibitions and trade shows
The changing world of exhibitions and trade shows
Changing nature of information sharing and product marketing may require new formats for gatherings.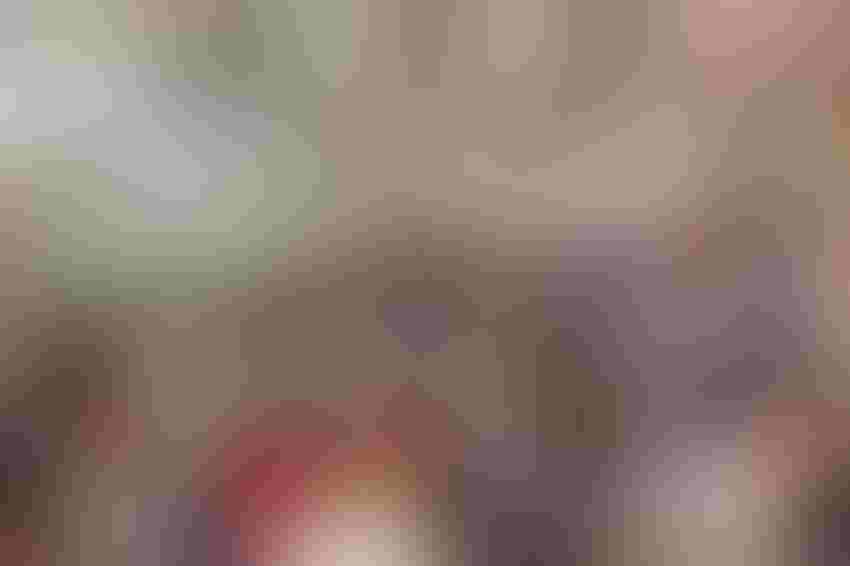 Some of my fondest childhood memories revolve around trips with my father to the World Pork Expo and the Illinois Pork Expo. I can still remember being amazed at the never-ending line of booths, all of which seemed to have a small trinket for youngsters like me. I'd bet if I dig through enough old boxes, I could probably come up with some of my pork show "swag" from decades ago – it pains me to say it, but those items would likely be considered antiques today.
While our industry has evolved dramatically since my younger days when I ran through the packed halls of national or state exhibitions and trade shows, the format of those shows has largely remained constant. We still gather in the same locations, using the same agendas, the same exhibition show layouts, and the same product demonstrations.
Show sponsors and exhibitors work diligently to set up attractive booths which showcase their newest and best products while providing handouts, booklets and fliers as "take home" information for potential clients. Thirty years ago, this set up was the most practical and convenient way to learn about the newest innovations in our industry. It was the only format that allowed pork producers and allied industry to see all the new technologies in one location in an efficient manner. Today, however, producers find themselves inundated with the newest technologies and innovations 24/7. The advent of the internet, smart phones and targeted marketing and advertisements has my twitter feed and search engines constantly jammed with agricultural product offerings. Gone are the days where I went to an industry show to see something new – now I've already seen it online.
Those fliers and pamphlets I used to rely on to have "take home" information are now redundant, with a quick google search I always have the same information on my laptop or smart phone without having to lug around a binder full of handouts. Because of this transition, I see fewer and fewer people who truly engage in the classic exhibition or trade show format. Your best customers will certainly stop by to "say hi", but it's very rare that a potential new customer of any size and scale is going to show up at your booth truly interested in learning more about what you have to offer. 
Talking to my colleagues in sales and marketing they admit that you used to go to shows looking for leads, but today you go to shows just to be present and network with your existing clients. Given the changing nature of information sharing and product marketing, shouldn't we consider a need to change the format of our exhibitions and trade shows?
Don't get me wrong, our industry shows have been and continue to be extremely valuable. I don't want us to "throw the baby out with the bath water". There are components of our industry exhibitions and trade shows that are still very relevant and applicable to today's swine business landscape. The informal hallways that so often leads to being introduced to someone new in the industry, the opportunities to socialize in a less stressful environment than the barn or office, and the opportunity to meet a colleague's family are all still tremendously positive aspects of these meetings.
As we think about adjusting the format of exhibitions and trade shows, it's important we maintain and even expand on these components – doing so will enhance the value of attendance and participation for both attendees as well as exhibitors and sponsors. Shows that adjust their agendas to allow for facilitated yet informal, social interaction will have a value proposition that ensures our critical sponsors and exhibitors continue to find value in these opportunities, sustaining these industry meetings into the future.
We at Carthage have hosted the Carthage Annual Swine Conference for 31 consecutive years. A combination of a technical symposium along with an exhibition and trade show, our format and agenda changed very little for the first 29 editions. 2020 and the COVID-19 pandemic forced all of us to adjust our schedule, pushing most of us online for a "virtual only" option. 2021 allowed for some opening up, with a hybrid of offerings between virtual and in person where it was safe to do so. As we progress to the 32nd edition of our conference, we're taking a hard look at our format and adjusting both our technical symposium as well as exhibition and trade show formats to ensure that our content and platform remain valuable for both attendees and exhibitors in the years to come. 
While we still plan to have the classic exhibition show look and feel with booths to check out and sponsors to chat with, we're intentionally creating social networking opportunities that immediately follow the conclusion of the technical symposium. Instead of attendees dispersing to area restaurants and watering holes, we're bringing BBQ experts into the exhibition show area, letting them set up and cook and share their secrets with our audience. We'll have food and drinks to fill empty bellies and give participants every reason to stick around.
While we can't change the fact that most of our exhibitors and sponsors new products and technologies will have already been seen and understood by our attendees, we can create a fun environment that lets people mingle while either deepening existing relationships or building new ones. Jason Logsdon once told me, "Relationships are everything in business". It is our hope that this adjustment in exhibition show format helps our attendees, sponsors and exhibitors find value in attending making them just as excited to attend in 2023 as they were in 2022.  We're still finalizing the details of our updated schedule and trade show; if you're interested in learning more about our conference please check out https://conference.hogvet.com/ for more information.
Will our updated approach result in the perfect experience for attendees, exhibitors and sponsors?  Admittedly, I'm quite sure there will still be opportunities to improve. As is always the case, we'll need to remain open to feedback from all parties about whether they found these changes valuable. We'll keep the components that worked well in 2022 while trying to continue to make improvements to our format in 2023.
Our goal is simple: share relevant and practical information for producers while creating an opportunity for show exhibitors and sponsors to highlight the value proposition their products and services create for attendees. If we can execute that mission, I feel confident we'll continue to create an experience that sustains these industry meetings well into the future. I'll own the continuous improvement process that keeps these shows relevant, allowing my own children to run the halls looking for trinkets and creating the same memories I hold so fondly from my own childhood. In a few decades, I look forward to handing the torch to them, and expect they will do the same for the next generation.
Subscribe to Our Newsletters
National Hog Farmer is the source for hog production, management and market news
You May Also Like
---