Talk is cheap
Talk is cheap
The kept for breeding number indicated only 1% fewer sows on Sept. 1 versus last year.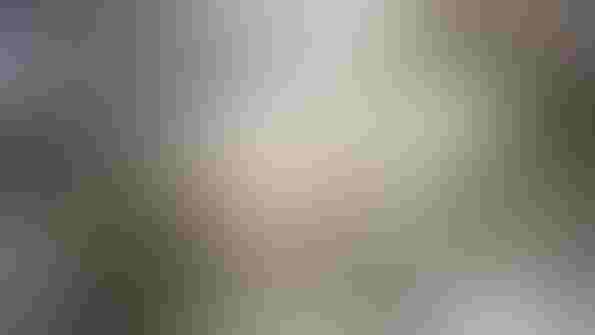 Contrary to my expectations, the September Hogs and Pigs report was bearish, not bullish. I was expecting clear evidence of deep contraction in the industry. Instead, the kept for breeding number indicated only 1% fewer sows on Sept. 1 versus last year.
The large packers have been talking big and major contraction. All talk. It would appear they're hoping the "other guy" does the contracting while they continue to enjoy the fruits of increased efficiency in farrowing pigs.
Indeed, the report showed a new record high pigs per litter, reaching 11.61, up 4% from last year. So, during the summer season 4% fewer sows were farrowed but they raised a June/August pig crop even with last year.
The report measured all hogs and pigs at 100%, kept for breeding at 99% and kept for market hogs at 100%. No deep contraction which was the basis of my bullish outlook 30 days ago.
After moving sharply higher just ahead of the report, October and December lean hog futures closed limit down on Friday, losing 375 points. It would appear the industry will get what it's asking for, another year of low pig prices and another year of lost equity.
If anyone is hoping China will come along and bail them out, good luck with that strategy. It's well known that China is losing interest in doing business with the U.S. The powerful strength in the dollar is no help.
Should I be advising clients to aggressively hedge below break even? Some have been critical of my approach to not hedge below break even. They can go ahead of sell down here, but I'm not advising such. Hog futures will continue to lose open interest. The longevity of this contract may be short.
The pork industry suffers from poor leadership. Prop 12 happened and is now law. Many say the product is too lean with no flavor. Yes, there's lot of problems out there.
African swine fever continues to jump around the globe, recently jumping clear across the Baltic Sea. Human activity, no doubt, is responsible. Let that sink in a while.
Pig prices continue to decline in China. Hog producers in China continue to lose huge amounts of money. How much longer can/will this persist?
Lean hog futures are now poised to drop and challenge the lows of the recent range of trade.
Subscribe to Our Newsletters
National Hog Farmer is the source for hog production, management and market news
You May Also Like
---