Swine Spectacular tests youth on pig knowledge
Swine Spectacular tests youth on pig knowledge
Contest included photo and essay entries, skills assessment, written test and public speaking.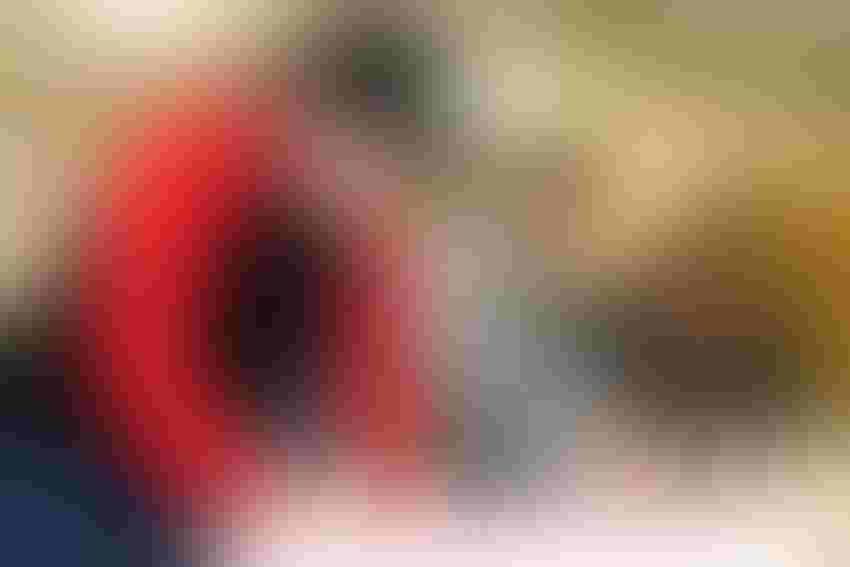 Youth with a passion for pigs put their knowledge to the test during the eighth-annual Swine Spectacular, presented by the Iowa Pork Producers Association (IPPA).
The educational event was held in conjunction with the Iowa State University Block & Bridle Club and Alpha Gamma Rho Spring Spectacular, a hog show sanctioned by the Iowa Swine Jackpot Series.
"Swine Spectacular is designed for young people to show off what they know about the pork industry, but it also incorporates production and industry perspectives," said Hannah Spurr, IPPA's consumer outreach director. "No matter if they live on a pig farm or not, we hope participants always walk away learning something new."
Activities were tailored for three age groups: Junior (ages 8 to 10 years); Intermediate (ages 11 to 14); and Senior (ages 15 to 18).
Attendees from Iowa and Minnesota competed in several areas, accumulating points toward their efforts to win their division's sweepstakes prizes. Points were earned for photo and essay entries; a skills assessment; a written test; and engaging in education sessions about pig nutrition and daily care, and ways pig farmers protect the environment.
At various skills stations, students were challenged to identify parts of a pig, cuts of pork, environmental sustainability practices in pig farming, and possible issues with biosecurity—the protection of pigs against disease. They also had to match pork marketing labels with their descriptions, such as those for organic or all-natural pork products.
The top five youth in each division then advanced to a public speaking round, referred to as "recorded media interviews." Individuals answered on-the-spot questions related to the swine industry, which were meant to simulate those asked by news reporters.
Top sweepstakes winners:
Junior
First – Danielle Drescher, 8, of Boone, daughter of Ben and Adrienne Drescher;

Second – Tatum Vinsand, 8, of Humboldt, daughter of Dale and Gena Vinsand;

Third – Collin Conklin, 10, of Tingley, son of Clay and Amy Conklin.
Intermediate
First – Brady Allan, 14, of Le Mars, son of Mark and Alise Allan;

Second – Taylor Rohrig, 11, of Orient, daughter of Matt and Heidi Rohrig and Ryan Sloth;

Third – Dalton Mowbray, 14, of Kellogg, son of David and Angie Mowbray.
Senior
First – Tucker Rohrig, 15, of Orient, son of Matt and Heidi Rohrig and Ryan Sloth;

Second – Kiley Allan, 18, of Le Mars, daughter of Mark and Alise Allan;

Third – John Logsdon, 15, of Centerville, son of Steven and Elizebeth Logsdon.
Each first-place sweepstakes winner received a $50 Theisen's gift card and a custom belt buckle; the second- and third-place winners each received a special Swine Spectacular lunch bag.
Subscribe to Our Newsletters
National Hog Farmer is the source for hog production, management and market news
You May Also Like
---