Swine industry mourns passing of Max Rodibaugh
Swine industry mourns passing of Max Rodibaugh
While Rodibaugh loved working with pigs, it was the people who raised them – his clients – who mattered the most to him.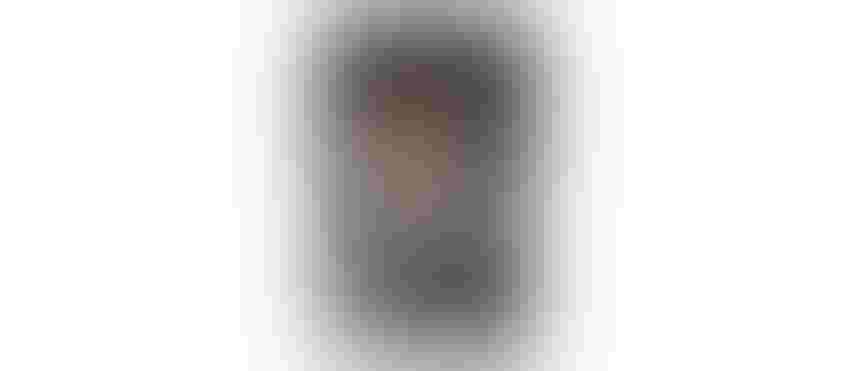 The swine industry is grieving after the loss of one of its most dedicated swine medicine practitioners. Dr. Max Rodibaugh, 69, passed away peacefully, surrounded by his family, at his home in Frankfort, Indiana on Thursday, May 19.
With a steadfast commitment to professionalism, veterinary ethics and prioritizing the client's best interests, Rodibaugh gained a reputation as an expert in the field of swine medicine and trusted advisor to peers and pork producers everywhere.  He was a sought-after speaker, mentor and leader in numerous industry organizations. According to his obituary, he even received a phone call from former Indiana University basketball coach Bobby Knight seeking counsel for a pork producer friend of his – quite the surprise for a die-hard Boilermaker fan, and a favorite anecdote for years thereafter.
Rodibaugh received his DVM from Purdue University in 1977. He was recognized as a distinguished alumnus of both the Purdue School of Agriculture and Purdue College of Veterinary Medicine. He started one of the nation's first swine-only veterinary practices in 1980 based in a former fast-food restaurant in Frankfort. That practice grew to serve clients across the country and internationally, and today it continues to operate as AMVC Swine Health Services in a newly renovated office in Frankfort.
Rodibaugh's dedication to the profession resulted in many industry awards, including the American Association of Swine Veterinarians Foundation's Heritage Award last month during his retirement ceremony from AMVC Swine Health Services.
Offering a lifetime of service to the AASV, Rodibaugh served on multiple committees, on the board of directors, and as the association's president in 1995. In 2001, he was recognized as the AASV Swine Practitioner of the Year. He presented the Howard Dunne Memorial Lecture at the 2001 AASV Annual Meeting. His personal and inspirational story, "Life upside down: Is it possible to be prepared for a personal crisis?" received the top prize during the practice tip session at the 2021 AASV Annual Meeting. 
Rodibaugh was a member of the American Veterinary Medical Association, Indiana Veterinary Medical Association and Indiana Pork Producers. He was also an adjunct faculty member at Purdue University College of Veterinary Medicine.
Many colleagues from across the country nominated Rodibaugh for the Heritage Award, citing his dedication to the swine industry, care for pigs and people and genuine personality. While Rodibaugh certainly loved working with pigs, it was the people who raised them – his clients – who mattered the most to him.
A 2017 Master of the Pork Industry, Rodibaugh recognized veterinary medicine was not an easy gig, with the long hours and mental fatigue, but said he still looked forward to working with his clients every day.
"I just love the work. I like the problem-solving aspect of veterinary medicine," he said with a smile. "We have a relationship with these people for years. You get to know them as a family, and I enjoy that."
Rodibaugh is survived by his wife, Carol, three children and seven grandchildren. 
Subscribe to Our Newsletters
National Hog Farmer is the source for hog production, management and market news
You May Also Like
---