Supreme Court narrows WOTUS definition
Supreme Court narrows WOTUS definition
Sackett case ruling deals major blow to EPA's regulatory authority.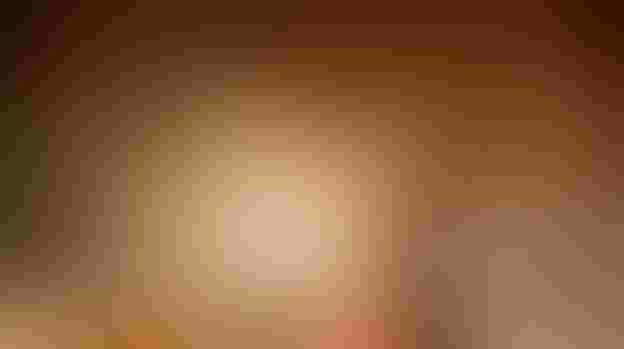 The Supreme Court delivered a landmark decision Thursday that will significantly curtail the Environmental Protection Agency's ability to regulate certain bodies of water. In a decision that was technically unanimous, the Court ruled in favor of an Idaho landowner in the long-running Sackett vs. EPA case.
The Clean Water Act of 1972 gave EPA the authority to regulate navigable waters in the United States. At issue is what bodies of water should be considered "Waters of the United States."
Under the most recent definition of WOTUS issued by the Biden Administration late last year, EPA had the authority to regulate various small bodies of water, including those on private land and farms, if they had a "significant nexus" to navigable waterways. That definition included tributaries, adjacent wetlands and streams if they alone, or in combination with similarly situated water, significantly affected the chemical, physical or biological integrity of protected waterways.
In the majority opinion authored by Justice Samuel Alito, the court held that this definition was too broad, and limited EPA's authority to only wetlands "with a continuous surface connection" to navigable waterways. Joining him in the majority opinion were fellow Republican-appointed Justices John Roberts, Clarence Thomas, Neil Gorsuch and Amy Coney Barrett.
The ruling overturns a previous decision by the Ninth U.S. Circuit Court of Appeals and effectively invalidates the Biden WOTUS rule.
It also ends a 16-year odyssey for Chantell and Mike Sackett. In 2007, the couple was building a new home in Priest Lake, Idaho. Then EPA and Army Corps of Engineers officials informed them their residential lot was on a protected wetland. They were threatened with daily fines unless they applied for a federal permit. Instead, the Sacketts sued the government.
Conservative-leaning Pacific Legal Foundation argued the case before the Supreme Court. Senior attorney Damien Schiff called the Court's ruling a resounding victory for property owners across the country.
"The Court's ruling returns the scope of the Clean Water Act to its original and proper limits," Schiff says. "Courts now have a clear measuring stick for fairness and consistency by federal regulators. Today's ruling is a profound win for property rights and the constitutional separation of powers."
Ag leaders applaud ruling
American Farm Bureau Federation President Zippy Duvall said his organization appreciated the court's careful consideration of the Sackett case's implications. He hopes it will lead to a new WOTUS rule more tolerable to agriculture producers.
"The EPA clearly overstepped its authority under the Clean Water Act by restricting private property owners from developing their land despite being far from the nearest navigable water," Duvall says. "The justices respect private property rights. It's now time for the Biden administration to do the same and rewrite the Waters of the United States Rule. Farmers and ranchers share the goal of protecting the resources they're entrusted with, but they deserve a rule that provides clarity and doesn't require a team of attorneys to properly care for their land."
House Agriculture Committee Chair Glenn "GT" Thompson, a consistent critic of the Biden WOTUS rule, called the Supreme Court decision a victory for farmers, ranchers and landowners.
"The decision reaffirms the rights of property owners and provides long-needed clarity to rural America," Thompson says. "In light of this decision, the Biden administration should withdraw its flawed final WOTUS rule. It is time to finally put an end to the regulatory whiplash and create a workable rule that promotes clean water while protecting the rights of rural Americans."
National Cattlemen's Beef Association President Todd Wilkinson released a similar statement. His organization has been fighting against WOTIS rules that don't include agriculture exemptions. Since 2015, NCBA has be involved in litigation challenging the constitutionality of EPA's water regulating authority. Wilkinson says cattle producers can now breathe a sigh of relief.
"Today's Supreme Court opinion refocuses the Clean Water Act on protecting our water resource through regulatory clarity," he said. "We look forward to working with the EPA and U.S. Army Corps of Engineers as they implement the Court's new continuous surface connection standard."
Unanimous decision with major disagreements
While all nine Justices agreed the Sackett's land should not have been subject to EPA authority, their opinions diverged sharply from there. Republican-appointed Justice Brett Kavanaugh and Democrat appointees Sonya Sotomayor, Elena Kagan and Ketanji Brown Jackson believe Alito's conclusion went too far.
In their concurring opinion, Kavanaugh wrote that the new continuous surface connection standard goes against current law, 45 years of EPA practices and Supreme Court precedents. He contends the decision narrows the Clean Water Act's protection of adjacent and adjoining wetlands to only adjoining ones. This means that minor features like man-made dikes, natural river berms or beach dunes could leave otherwise connected wetlands unprotected.
"By narrowing the Act's coverage of wetlands to only adjoining wetlands, the Court's new test will leave some long-regulated adjacent wetlands no longer covered by the Clean Water Act, with significant repercussions for water quality and flood control throughout the United States," Kavanaugh says.
Subscribe to Our Newsletters
National Hog Farmer is the source for hog production, management and market news
You May Also Like
---