Strong February for U.S. pork exports, beef exports below year-ago
Strong February for U.S. pork exports, beef exports below year-ago
Beef export volume steady to Japan and Korea; pork exports to Mexico remains strong.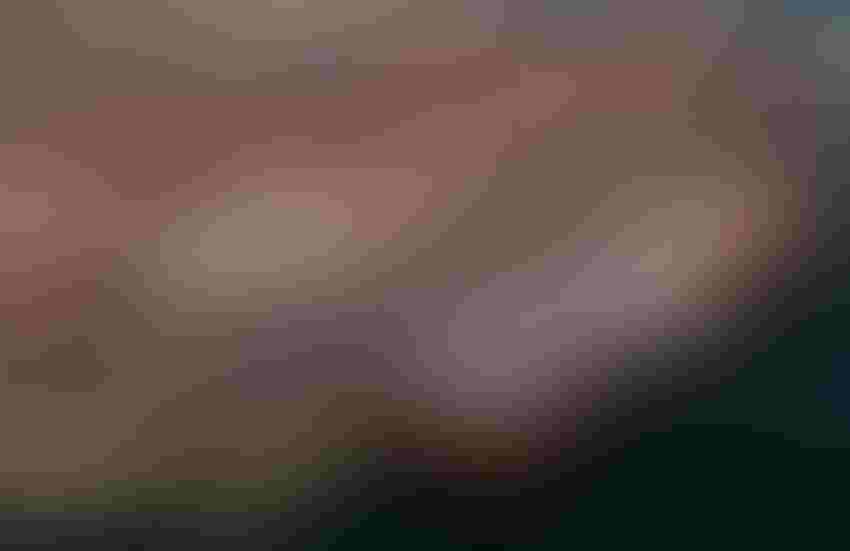 U.S. pork exports remained robust in February, achieving double-digit increases over last year in both volume and value, according to data released by USDA and compiled by the U.S. Meat Export Federation. Beef exports were lower year-over-year but improved from the low totals posted in January.
February pork exports totaled 219,729 metric tons, up 11% from a year ago, while export value increased 10% to $596 million. This included a particularly strong performance for pork variety meat exports, which jumped 40% to nearly 48,000 mt, valued at $111.8 million – up 25% and the eighth highest on record. 
Through February, total pork and pork variety meat exports increased 12% to 456,496 mt, valued at $1.24 billion (up 13%). Exports are on a record pace for Mexico and the Dominican Republic and trending higher year-over-year to China-Hong Kong, Central America, the ASEAN region and Taiwan.
"After setting a value record in 2022, the momentum for pork variety meat exports continues this year," said USMEF President and CEO Dan Halstrom. "While this is largely attributable to a rebound in exports to China, demand is also strengthening in other markets including Mexico and the Philippines. It also reflects an improved labor situation, which has helped the U.S. industry increase its capture rate and broaden the range of destinations for pork variety meats."
Beef exports totaled 105,057 mt in February, down 3% from a year ago, while export value dropped 16% to $757.8 million. For the first two months of the year, exports were down 9% from last year's large volume to just under 206,000 mt, while export value dipped 24% to $1.46 billion. February exports to Japan and South Korea increased slightly from a year ago, though value trended lower. Through February, beef exports trended significantly higher year-over-year to Mexico, the Caribbean, the European Union and South Africa.
"On the beef side, it was encouraging to see a modest rebound compared to January," Halstrom said. "With Asian markets continuing to ease indoor mask mandates and eliminate travel restrictions, we expect to see a continued boost in restaurant traffic and foodservice demand as the year progresses."
Exports of U.S. lamb muscle cuts totaled 224 mt in February, up 26% from a year ago, while value increased slightly to $1.23 million. Led by growth in Mexico, the Netherlands Antilles, the Turks and Caicos Islands and Guatemala, January-February exports increased 70% to 446 mt, while value was up 31% to $2.33 million.
A detailed summary of the January-February export results for U.S. beef, pork and lamb, including market-specific highlights, is available from the USMEF website.
Subscribe to Our Newsletters
National Hog Farmer is the source for hog production, management and market news
You May Also Like
---