Stepped-up basis protected
Stepped-up basis protected
Legislative Watch: House Ag finishes budget reconciliation; MCOOL legislation is back; Ag groups urge COVID vaccinations.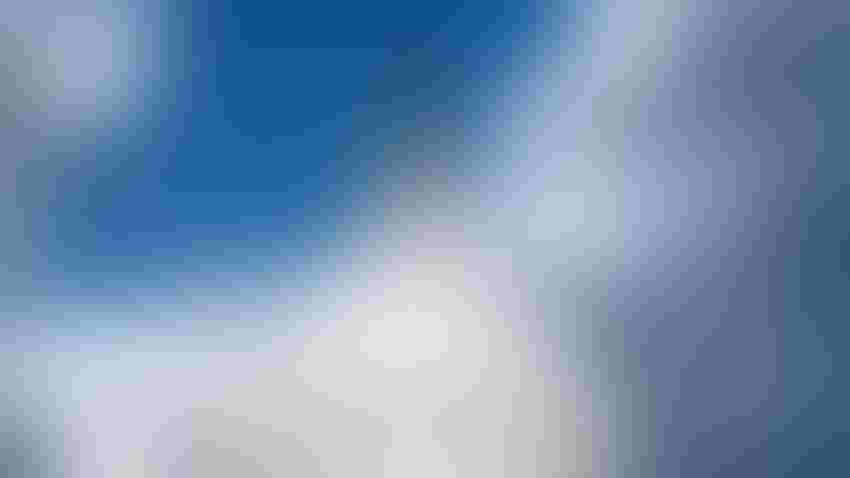 In a major victory for agriculture, the House Ways and Means Committee's budget reconciliation tax package protects the current stepped-up basis tax provision. The Biden administration had proposed deferring the tax liability on family farms as long as they stayed in operation.
Last week, over 300 agricultural organizations sent a letter to leadership of the House Ways and Means Committee and the Senate Finance Committee urging them to preserve existing tax rules for inherited assets. Earlier, a number of House rural Democrats had sent a letter to House leadership objecting to the administration's proposed changes to stepped-up basis. House Agriculture Committee Chairman David Scott, D-Ga., weighed in with leadership and the administration opposing the changes. 
The House Ways and Means Committee's estimated $2 trillion tax package is to help offset the cost of the $3.5 trillion "Build Back Better" proposal. The new revenue proposed in the package would focus on the top 1% of taxpayers. It would raise the corporate tax rate from 21% to 26.5% for companies with incomes over $5 million. The capital gains tax rate would increase to 25% for high-income individuals and a 3% surcharge on incomes over $5 million per year. The proposal would raise the top tax to 39.7% from the current 37% and would begin at $400,000 for individual filers or $450,000 for those married filing jointly
The increase in marginal annual income tax rates would go from 37% to 39.6% and is limited to those earning over $523,000.
Republicans are opposed to the tax increases and the cost of the "Build Back Better" program and will vote against the bill.
House Ag finishes budget reconciliation
The House Agriculture Committee on Monday completed a portion of its section of the budget reconciliation package. They committee approved on a party line vote an increase of $66 billion for agricultural research, renewable energy and rural development. 
The $28 billion for conservation is on hold while the committee waits for cost estimates to be finalized by the Congressional Budget Office (CBO). The conservation provisions will be added later. 
Republicans offered a number of amendments but were defeated by party line votes.
All 13 House committees have completed their portions of the budget reconciliation package and submitted their provisions to the House Budget Committee. The House Budget Committee will now prepare a bill for House consideration.
MCOOL legislation is back
The issue of mandatory Country of Origin Labeling (COOL) is back on the table with the introduction of the "Beef Labeling Act" by Senators John Thune, R-S.D., Jon Tester, R-S.D., Mike Rounds, R-S.D., and Cory Booker, D-N.J.
The legislation would require the "U.S. Trade Representative (USTR), in consultation with the U.S. Secretary of Agriculture, to develop a World Trade Organization-compliant means of reinstating MCOOL for beef within one year of enactment. USTR would have six months to develop a reinstatement plan followed by a six-month window to implement it. If USTR fails to reinstate MCOOL for beef within one year of enactment, it would automatically be reinstated for beef only."
After COOL went into effect on March 16, 2009, Canada and Mexico filed a case against COOL with the World Trade Organization (WTO). Congress repealed the COOL law in 2015 after the WTO ruled against the U.S. and would allow Canada and Mexico to impose retaliatory tariffs of $1.01 billion per year. Canada and Mexico proposed tariffs on a number of U.S. products including cattle, hogs, beef, pork, cheese, pasta, wine, ethanol, some fruits and vegetables, office furniture, mattresses and some types of jewelry.
The WTO ruling still stands and Canada and Mexico continue to have the right to retaliate.
Ag groups urge COVID-19 vaccinations
With the rising number of COVID cases in rural America and the increase in cases from the Delta variant, 30 national and state agricultural association leaders signed an open letter to their members urging them to get vaccinated against COVID-19. The associations make the case that it is a matter of national and economic security, and personal and community health.
The association's letter said, " As a farmer, a food worker or an input provider, we know that you play a critical role in the health of our rural towns and businesses. We know that you take great pride in helping keep your communities vibrant. Unfortunately, the virus is still threatening that vibrancy in many rural areas and indeed, in our nation."
It continued: "That's why, as leaders of agricultural organizations, we are speaking up to support vaccination efforts in our rural communities and in all communities nationwide. To enable informed choices, it is critical that accurate information be heeded — and there has been no shortage of scientific data that supports the effectiveness and necessity of the COVID-19 vaccines. We know that you make science-based decisions every day—whether those decisions are how best to protect your crops or your livestock. Now, however, we need your help in ensuring the health of your families and your communities, which is why we urge you to support vaccinations in your community."
"We know that you are no stranger to vaccines. Those of you who raise livestock administer vaccines regularly to protect your animals. Agriculture pioneered the development of safe COVID vaccines decades ago. Shots that prevent bovine coronavirus have been available since the 1970s. Technological advances have long benefited agriculture, but the development of safe, effective COVID vaccines for humans has only further confirmed our already-strong appreciation for science and research. We hope this appreciation for science and research is a lesson that will long outlast the pandemic. We saw the promise of vaccination against COVID early on: We urged the federal government to make farmers and other essential food workers a top vaccination priority. We know many of you have led vaccination efforts in your communities across the country, and for that we are grateful."
Those signing the letter were the American Farm Bureau Federation, American Soybean Association, Agricultural Retailers Association, National Corn Growers Association, National Council of Farmer Cooperatives, National Grain and Feed Association, National Milk Producers Federation and USA Rice.
Trevino nominated as chief ag negotiator
President Joe Biden announced his intent to nominate Elaine Trevino as the USTR Chief Agriculture Negotiator. Currently, Trevino serves as president of the Almond Alliance of California. Previously, she was the deputy secretary at the California Department of Food and Agriculture responsible for the oversight of the international export and trade programs, specialty crop block grant funding, division of marketing services, plant health and pest prevention and the statewide county fair network. Trevino is a member of USDA's Agricultural Policy Advisory Committee (APAC). She is a graduate of the University of California Berkley and attended the John F. Kennedy School of Government.
Sources: P. Scott Shearer, who is solely responsible for the information provided, and wholly own the information. Informa Business Media and all its subsidiaries are not responsible for any of the content contained in this information asset.
Subscribe to Our Newsletters
National Hog Farmer is the source for hog production, management and market news
You May Also Like
---