Southwest Iowa diner takes 2018 tenderloin title
Southwest Iowa diner takes 2018 tenderloin title
Typically, the Three C's Diner in this town of nearly 1,500 people goes through 120 pounds of tenderloin a week.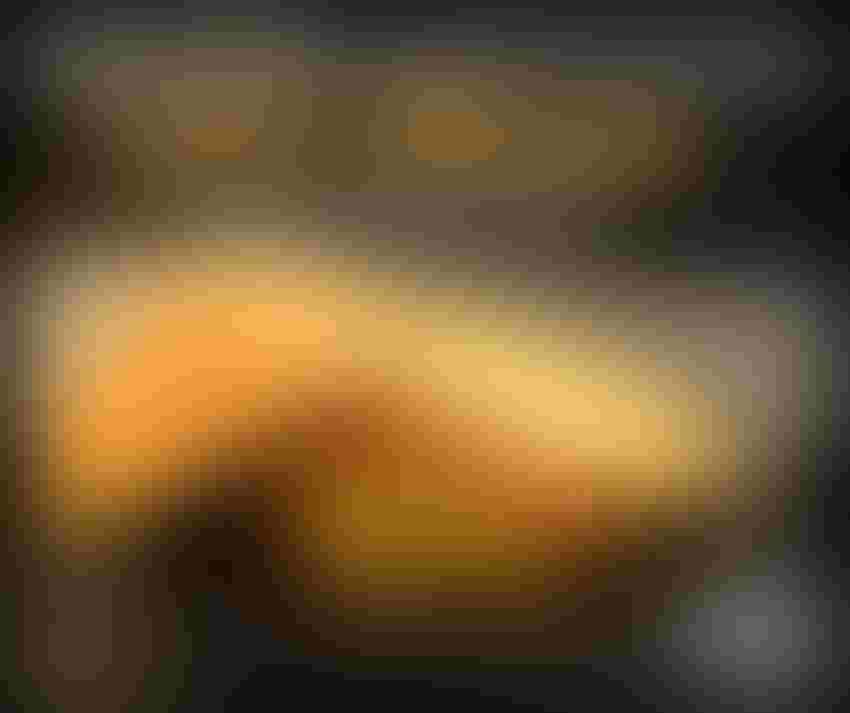 Iowa Pork Producers Association
Source: Iowa Pork Producers Association
For the first time ever, a restaurant in southwest Iowa has captured the Iowa Pork Producers Association's 2018 Best Breaded Pork Tenderloin title. Three C's Diner of Corning took home the 2018 top award with their "Award Winning Hand-Breaded Tenderloin."  
It's been a goal for owners Steve and Missy Sanson since opening the diner in January 2012. "A great breaded tenderloin was one of the things we wanted to be known for," Steve says.
They came close once before, when they received 2nd place in the 2015 contest. "Our only option was to succeed," Missy says. "We never thought about failure."
The tenderloins are cut at the restaurant each day. They are approximately 2-1/2 to 3-inches thick before they go through the tenderizer. They are egg-dipped and hand-breaded in a mixture of flour and "secret spices" before being fried and served.
Typically, the Three C's Diner in this town of nearly 1,500 people goes through 120 pounds of tenderloin a week. And that's not the only pork product on the menu. Every weekend they serve pulled pork, baby back ribs and ham balls, along with the daily offerings of ground pork burgers, grilled tenderloin, tenderloin wraps, and any number of sandwiches that feature bacon. On top of that, you can add sausage and bacon served on their weekend breakfast menu.
The IPPA Restaurant and Foodservice Committee is making the official presentation at the restaurant on Friday, Oct. 12. The Three C's Diner will receive a check for $500, a plaque and a large banner to display.
IPPA judges selected Whatcha Smokin' BBQ + Brew of Luther as the runner up in this year's contest. IPPA will present that restaurant with $250 and a plaque. Rounding out the top five finalists (in no order) are Landmark Bistro, Grundy Center; Nine & Dine Restaurant, Eagle Grove; and Stout's Irish Pub & Grill, Clinton. These restaurants will receive a Top Five Plaque to display in their restaurant.
IPPA received 1,594 nominations in this year's contest. The committee judged 43 establishments this summer based on the quality of the pork, taste, physical characteristics and eating experience.
Three C's Diner, located at 309 9th Street in Corning, is open Tuesday through Friday, 9:30 a.m. to 8 p.m.; Saturdays, 6:30 a.m. to 8 p.m., and Sunday from 6:30 a.m. to 3 p.m. It is closed Mondays.
The tenderloin contest recognizes Iowa dining establishments that have pork as a regular menu feature in support of Iowa's nation-leading pork industry. The winner is announced in October to celebrate the state's dedicated pig farmers, local restaurants and their hard-working teams and a famous Midwest favorite, the pork tenderloin sandwich.
Subscribe to Our Newsletters
National Hog Farmer is the source for hog production, management and market news
You May Also Like
---