Should be upward from here
Should be upward from here
Sow and boar slaughter as a percentage of total slaughter has been elevated since early May.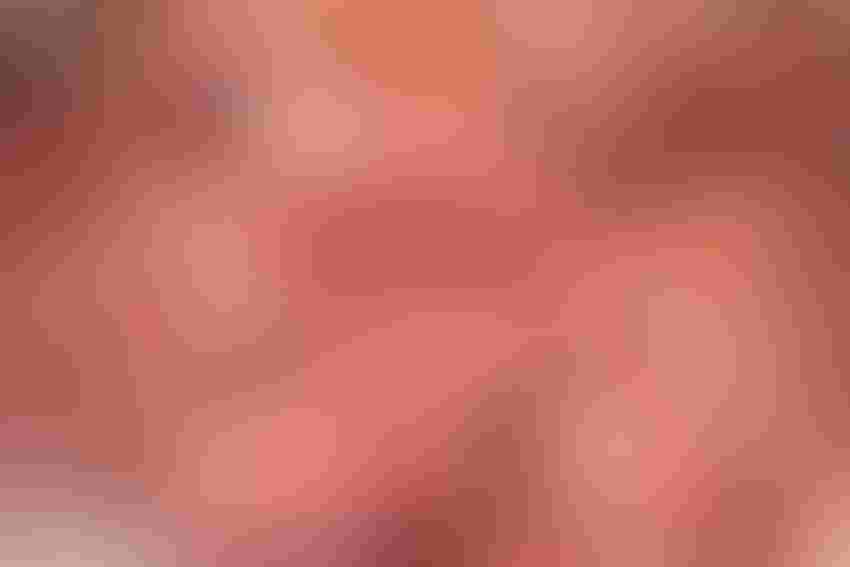 The September Quarterly Hog and Pig Report is scheduled for release on Thursday, Sept. 28. This report should reflect and confirm that contraction is occurring in the industry. How much contraction is measured remains to be seen. I expect that contraction will likely continue for the rest of this year, meaning the December quarterly report should also pick up contraction.
I'm bullish, outright bullish toward lean hog futures prices from current levels. Hedging is simply not advised. None.
After experiencing lousy belly demand all winter the tide suddenly changed last spring as retailers finally lowered retail bacon prices. Two for one and in many retail outlets, three for one promotion set belly demand on fire. Rapidly increased clearance occurred just as hog numbers and weights both dropped off in the early summer.
The one/two combination of lower production and increased demand sent belly prices sharply higher. Most in the trade, including myself, did not see this coming. This resulted in a nice rally in July and August hog futures, providing a brief window of profitability for the industry after months of losses.
July hog futures went off the board above $102 and fairly close to the summer high of $103.70. The August contract also went off above $102 and about 250 points below the summer high of $104.95 set on Aug. 1.
Following the expiration of the August contract the front month October, holding a steep discount to the index, has attracted buyers. A seasonal low was due at the end of August, and it appears to have been established two weeks early.
Sow and boar slaughter as a percentage of total slaughter has been elevated since early May. The percentage has been running consistently above last year and above the five-year average.
At the same time, pork exports this year have been robust. It appears that the U.S. pork industry is gaining market share of world pork exports due to record high prices of European pork. This is not expected to change and will likely continue for the rest of this year and into 2024. Second quarter exports were up 10.6% from the second quarter of last year.
In June U.S. pork exports to Western Hemisphere nations (321 million pounds) exceeded exports to Asian nations (231 million pounds). This demonstrates the increased footprint of U.S. pork exports.
The USDA is projecting exports in 2024 to exceed that of 2023. When combined with anticipated lower production next year, the math for U.S. pork producers is improving nicely.
Not only is the hog math improving for next year, but the price of beef is expected to climb substantially higher. Beef production next year is projected to fall sharply. This combination makes me very bullish toward the summer of 2024 hog contracts. June futures likely put in a long-term bottom just under $92 in August. The June 24 contract traded below $92.00 very briefly on only four sessions during August. Currently the contract is poised to test and likely penetrate key resistance at $96.
We had interested clients establishing 1 x 2 call spreads using June hog calls. Specifically, we bought June 104 calls and sold twice as many 114 calls at a premium outlay of 80 points, or $320. This strategy can still be done for between a 100- and 110-point premium outlay. It's my opinion that June hogs are capable of moving substantially higher than $114, perhaps they can go all the way to $120.
Finally, I would like to send a message directly to the NPPC. It's my opinion that the pork industry needs a new product. The industry needs something to stimulate increased domestic pork consumption. We know with a high degree of confidence that beef prices and specifically ground beef prices will move higher to sharply higher next year.
My idea is to develop a new "burger" made up of both ground beef and ground pork. Develop a mixture that is consistent in texture and that has added flavor. I'm assuming that lower priced pork in the burger will allow the new product to be price competitive with 100% ground beef patties. Slap a catchy name on the burger, such as "broker burgers" and turn it loose. Surely the folks in the Tyson Foods kitchen, or some other kitchen can run with this idea and improve upon it.
Smith publishes his highly regarded and widely followed evening livestock wire daily for clients and subscribers. For a free 30-day trial send an email to [email protected].
Subscribe to Our Newsletters
National Hog Farmer is the source for hog production, management and market news
You May Also Like
---