SHIC Board of Directors welcomes two new members
SHIC Board of Directors welcomes two new members
Daryl Olsen, Howard Hill and Kent Bang elected officers.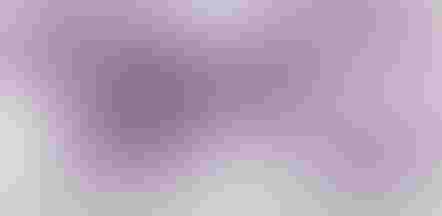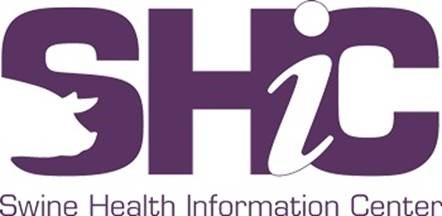 The Swine Health Information Center welcomed two new board members during their meeting held on June 29. Kent Bang, Bang Ag Consulting, LLC, Omaha, Nebraska, and Paul Ruen, DVM, partner in Fairmont (Minnesota) Veterinary Clinic, began their terms. Founding board members Matt Anderson, DVM, an owner of Suidae Health and Production, Algona, Iowa, and Mark Greenwood, formerly with Compeer Financial, Mankato, Minnesota, concluded their service. 
The new SHIC Board of Directors held election of officers as well. Daryl Olsen, DVM, AMVC of Audubon, Iowa, was chosen to continue leading the SHIC Board as its president. Howard Hill, DVM, Ames, Iowa, was tabbed to remain vice president for the organization and Bang will serve as secretary/treasurer. Other board members are Russ Nugent, Gene Noem, Jeremy Pittman, Mark Schwartz and Matthew Turner. Paul Sundberg is SHIC's executive director. Megan Niederwerder is associate director.
Incoming directors
Bang retired from Compeer Financial in April 2022 after a distinguished career in banking with an emphasis on swine industry lending and soon established his consulting company to serve large clients in the United States.
After earning a degree in agricultural business from the University of Nebraska-Lincoln, Bang worked for Purina and Consolidated Nutrition feed companies. In his role with Consolidated Nutrition, owned by ADM, he worked with swine business clients domestically as well as internationally. He moved from the feed business to work in banking, the majority with the Farm Credit system, including serving as a national lender in the swine industry for Compeer Financial, leading their swine team.
While devoting his career to work in the swine industry, Bang gave of his time as a member of the National Pork Producers Council's Pork Alliance, served two terms on the NPPC Board of Directors, and two terms on the U.S. Meat Export Federation Board of Directors. In addition, he has been a long-time member of NPPC's Pork PAC Board of Directors.
"I've long been involved in this industry and having been on the NPPC board when SHIC was put together, I've been very, very supportive of their efforts," Bang says. "What SHIC does is very important realizing one of the industry's biggest risks is emerging, trade-interrupting disease. I know what kind of challenge it is for us to get the right kind of monitoring in place and just how monumental a task that is."
Bang looks forward to serving on the SHIC Board, offering his personal experience and expertise. "SHIC has done a great job with such a big task and there's still work to do," he says. "I hope to contribute to SHIC's mission. There are a lot of people with a lot of veterinary talent on the Board. I can offer strong contacts in the industry across the country and good working relationships with players in the business of pork production, along with an understanding the structure of this business."
Ruen intentionally sought out work in a veterinary practice with a focus on swine involvement following graduation from the University of Minnesota College of Veterinary Medicine. "Being in an industry that's constantly evolving, with great people, has been a fun and rewarding career," Ruen says. While his practice is focused on swine production, he has also given his time to the American Association of Swine Veterinarians as a volunteer leader, serving on their board for four years, one of those as president of the organization. "It's important to me to be involved and give back," he says.
As the AASV appointed member of the SHIC Board of Directors, Ruen anticipates growing his service to the industry. "It's interesting how that board is set up," he says. "It promotes good dialogue with representatives from across the industry. I'm excited to be part of that, have some part of the exchange, as SHIC continues to monitor what's going on in the world, being prepared and forward-thinking for protecting the U.S. swine herd."
While serving as president of the AASV Board of Directors, Ruen had the opportunity to visit the Miami Port of Entry, seeing first-hand how that process works to screen passengers and container ships as they come in. "I am keen to figure out how we can promote and do a better job for the industry to be collaborative with our government, and other governments, to have integrity in that process and continue to be as thorough as we can protecting our food supply and livestock in the U.S.," Ruen says. "I'm also interested in understanding at a deeper level the highest priorities for SHIC, how we balance funds we have and types of resources we can leverage with where the greatest needs are."
Retiring directors
Anderson is also a past president of AASV and held that office when PEDV hit the U.S. herd. This experience shaped his understanding of the gaps in what the U.S. swine industry was able to do, how to prepare and how to respond. He was supportive of the formation of SHIC, among several other influential industry leaders, and admires the vision held for identifying the need and the role the resulting organization has played. "The work SHIC has done filling gaps that existed in preparing the U.S. industry and helping us respond in real-time has been extremely important," he says.
As a director, Anderson participated in decisions regarding how money is allocated. "Our focus has been on filling an important need as economically efficiently as possible, as prudently as possible," he says. "Most research is incentivized by potential return for someone selling a product and that left gaps in our ability to prepare for and respond to disease challenges. SHIC's work to fill those gaps has been quintessentially important."
Anderson believes SHIC's effort to rank diseases relative to their perceived importance to the U.S. industry then preparing for those diseases with the tools necessary to run potential assays has been extremely important. "The work done on the pathways has identified vulnerabilities to the U.S. swine herd which is really, really important information," he says.
"It's extremely rewarding working with people I've had the honor of serving with," Anderson says. "Change is constant in the U.S. swine industry. Vulnerability is constant as well. There's always going to be the next challenge. My challenge to the future SHIC Board is to remain diligent and focused on what the next challenge will be to protect against it and respond to it."
Anderson continues his work at Suidae, a 10-veterinarian swine-specific practice. A graduate of the Iowa State University College of Veterinary Medicine, he has donated time and effort for endeavors to protect customers' herds from challenges and respond to them as well.
Like Anderson, Greenwood has served on the SHIC Board of Directors since it was formed. "When I look at SHIC, the mission is to be responsive for the U.S. pork industry to any emerging animal disease issues," he says. The Board has been collaborative and nimble, in Greenwood's view, working for the best interest of the swine industry addressing animal health concerns with economic consequences.
Greenwood appreciates the investment made in SHIC by the National Pork Board as well as the vision of those recognizing the need for separation of duties with SHIC focused on emerging disease issues.
Greenwood retired from a career in ag lending with Compeer Financial in January 2022. As secretary/treasurer of the SHIC Board of Directors, he brought an economic viewpoint, sharing his expertise on how emerging diseases would affect the industry. Prior to being a lender, Greenwood worked in the feed industry, giving him experience working with producers and a broader perspective.
"I would always do my best as secretary/treasurer to make sure we were very prudent with dollars spent," Greenwood says. "We invest dollars wisely, recognizing these are pork producers' dollars, cognizant of spending where we can get a good return on our investment." He appreciated the debate between board members to make sure money was spent wisely for the industry, being strategic in their decisions.
Before beginning his career in the swine industry, Greenwood earned a degree in business administration and economics from Mankato State University. "I grew up on a hog farm in southern Minnesota and have seen a lot of changes in the pork industry since then," he says. While retired from Compeer, Greenwood is now working part-time for Schwartz Farms of Sleepy Eye, Minnesota.
"It has been an honor and privilege to serve on this board, helping serve the pork industry with a great group of people," Greenwood says. He has been a long-time member of NPPC's Pork Alliance and worked with the Strategic Investment Program for NPPC while at Compeer. Greenwood also offered his expertise to NPPC and NPB during the difficult times of 2008-2009 as well as the COVID pandemic of 2020. "Those were extraordinary times I never thought I'd have to address," he says. "I worked hand-in-hand with others in the industry during times of uncertainty and challenge."
Source: Swine Health Information Center, which is solely responsible for the information provided, and wholly owns the information. Informa Business Media and all its subsidiaries are not responsible for any of the content contained in this information asset.
Subscribe to Our Newsletters
National Hog Farmer is the source for hog production, management and market news
You May Also Like
---