Senators want answers on meat exports vs. domestic shortages
Senators want answers on meat exports vs. domestic shortages
Legislative Watch: Probing into meat shortages; relief for small meat plants; China wants COVID-free import guarantee; trade agenda addressed.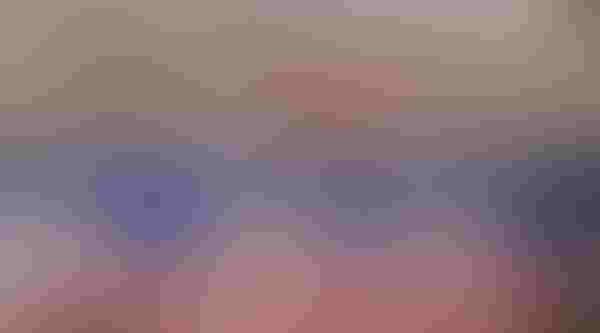 Sens. Elizabeth Warren (D-MA) and Corey Booker (D-NJ) are asking Tyson Foods, JBS USA, Cargill and Smithfield to explain how they can ship record amounts of pork and other meats at the same time warning of potential meat shortages in the United States.
In a letter to the four companies, the Senators say, "your companies warned that the 'country [was] perilously close to the edge in terms of our meat supply' and that 'the food supply chain is breaking,' while publicly pressing federal, state and local officials to keep plants open. Your warnings of potential shortages prompted retailers to place limits on the amount of meat that customers could purchase."
They also say, "These actions raise questions about the circumstances of the president's executive order, your honesty with the American public about the reasons for higher food prices, and your commitment to providing a safe, affordable and abundant food supply for the nation."
The Senators are asking the companies to respond to a number of questions regarding their actions during the pandemic including how many tons of pork, beef and poultry they produced in the United States from March 1 through May 31, and how may tons of those items did they export to China during that time frame. Also, there are a number of questions concerning U.S. employees and COVID-19.
Regulatory relief for small and medium sized meat plants
A bipartisan group of Senators are calling on USDA to revise various regulations to make it easier for small and mid-sized meat processing plants to compete. This will help "promote a diversified food supply chain."
The Senators in a letter to Secretary of Agriculture Sonny Perdue endorse the earlier suggestions by the House Republican leadership of the House Judiciary Committee. The recommendations for USDA to consider for regulatory reform are Hazard Analysis and Critical Control Point Plans, Meat Label Submission and Approval Process, Cooperative Interstate Shipment Program, and USDA's Food Safety and Inspection Service Overtime Requirements.
Senators signing the letter were Sens. Kevin Cramer (R-ND), Ron Wyden (D-OR), John Barrasso (R-WY), Doug Jones (D-AL), Michael Enzi (R-WY), John Hoeven (R-ND) and Steve Daines (R-MT).
China wants guarantees on ag imports and COVID-19
China is asking U.S. meat and poultry exporters to guarantee their products are not contaminated with coronavirus by providing proof of "mitigation efforts" to keep their plants free of COVID-19. China says it wants to prevent new COVID-19 infections from imported goods. Other products covered include soybeans, grain, fruit and hay.
In a joint statement addressing food export restrictions and COVID-19, USDA and the Food and Drug Administration say, "efforts by some countries to restrict global food exports related to COVID-19 transmission are not consistent with the known science of transmission.
"There is no evidence that people can contract COVID-19 from food or from food packaging. The U.S. food safety system, overseen by our agencies, is the global leader in ensuring the safety of our food products, including product for export."
Media reports indicate that China has suspended imports of poultry from a Tyson Foods facility in Arkansas and also product from plants in Germany and the United Kingdom where there has been COVID-19 outbreaks at or close to the plants.
President's trade agenda addressed
The House Ways and Means Committee and the Senate Finance Committee last week each held hearings with U.S. Trade Representative Robert Lighthizer testifying on President Trump's trade agenda.
Lighthizer addressed a number of trade issues important to U.S. agriculture. He states that he believes China will live up to its commitment of agricultural purchases under the U.S.-China Phase One Economic and Trade Agreement. The administration will ensure enforcement of the labor and dairy provisions under the U.S.-Mexico-Canada Agreement.
He does not expect there will be any trade agreements for Congress to consider before the election. He was very clear that any trade agreement with the U.K. must be fair to U.S. agriculture and there would not be a trade deal if the U.K. doesn't lower its barriers that inhibit U.S. meat exports and adopts meat trade standards based on science.
Court OKs EPA's dicamba decision on 2020 usage
The U.S. Court of Appeals for the Ninth Circuit last Friday denied the petitioner's motion to stop the use of dicamba this growing season.
Thus, the Environmental Protection Agency's earlier announcement will stand which will allow producers and commercial applicators to use dicamba that was in their possession on June 3, but it must be used by July 31.
The American Soybean Association says banning existing stocks of dicamba "would have financially devastating consequences on America's soybean growers, who have invested an estimated $3.35 billion for soybean seed in 2020 and hundreds of millions of dollars more in herbicides, labor, fertilizer and other costs, expecting that over-the-top applications of dicamba would remain lawful."
Source: P. Scott Shearer, who is solely responsible for the information provided, and wholly owns the information. Informa Business Media and all its subsidiaries are not responsible for any of the content contained in this information asset.
Subscribe to Our Newsletters
National Hog Farmer is the source for hog production, management and market news
You May Also Like
---