Searching for a low
Searching for a low
Hog prices will most likely be unable to sustain any kind of meaningful rally until production declines.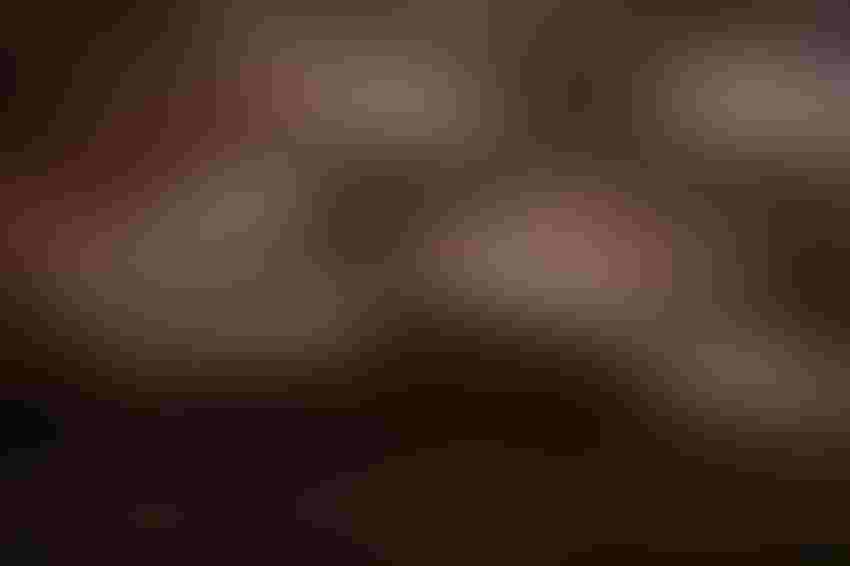 Hog slaughter for the week ending Nov. 4 was 2.677 million, a new high for the year and up 4% from last year. The industry continues to challenge demand with an excessively large supply of pork.
The industry is still "feeling its way" through Prop 12. One must presume that pork consumption in California has declined since Prop 12 became law. That's what high prices do, they slow consumption. Pork raised under the conditions required by Prop 12 have a much higher breakeven, so higher prices are required to encourage production.
So, with a total demand for pork curve that has been reduced, the huge fall production continues to weigh on primal cut prices. Many expect additional weakness ahead, especially in the belly primal. However, it is worth noting that the hog carcass actually edged upward by 88 cents in the latest week.
The pork industry remains its own worst enemy by refusing to cull the herd in response to a string of monthly losses. It would appear that everyone is waiting for or hoping that the guy down road does the liquidating. In the meantime, the industry is enjoying a dramatic increase in efficiency that has totally overwhelmed any degree of herd contraction.
The latest Hogs and Pigs Quarterly Report showed the breeding herd down only 1% but the pigs per litter had jumped by 4%, reaching a record high pigs per litter. So, the USDA is now projecting higher pork production for 2024 compared to this year. This is occurring despite massive losses in equity experienced by all pork producers over the last 12 to 16 months. The implication is that more pain lies ahead unless there is some sort of surge in the demand for U.S. pork.
One bright spot is the fact that U.S. pork exports are up 14% compared to last year. U.S. pork is the cheapest pork in the world. Producers in the EU have cut back on production dramatically over the past two years. Pork prices in the EU are near record high. Thus, the U.S. pork industry is in the position to gain market share of world exports. This trend should continue during 2024.
It's also worth noting that the rise in exports is occurring without help from the Chinese. China continues to import mostly offal from the U.S. This could change. My sources believe that African swine fever is running rampant again in China. Chinese authorities will not admit this and, in fact, continue to post what we believe are bogus inventory and production figures.
Pork prices in China continue to drift lower, well below estimated breakeven mostly because of the very poor health of the Chinese economy. I try to pay attention to what China does, not what they say. They say pork production is fine, rising and the herd is healthy. Recently, and quietly, Chinese authorities opened the door to import pork from Russia. Well, the Russian pork industry is known to be ripe with ASF. China would not open this door if they weren't worried about pork supplies in the future.
The bottom line for the U.S. pork industry is that hog prices will most likely be unable to sustain any kind of meaningful rally until production declines. This requires a severe contraction in breeding numbers. Thus, without some kind of significant surge in demand, hog prices can be expected to grind lower in the foreseeable future.
Smith publishes his evening livestock wire daily. For a free 30-day trial please contact him via email.
Subscribe to Our Newsletters
National Hog Farmer is the source for hog production, management and market news
You May Also Like
---