Rules aim to strengthen Packers and Stockyards Act
Rules aim to strengthen Packers and Stockyards Act
This will be a very long process, and the proposed rules are not expected to be released until later this year.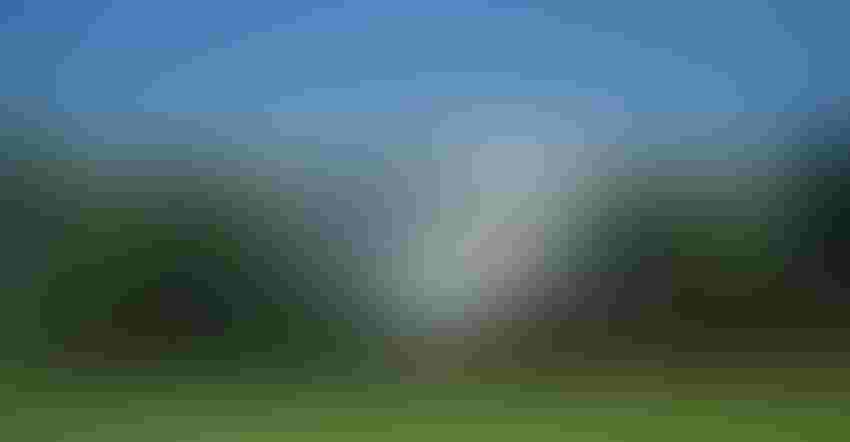 USDA Proposes Strengthening P&S Act - USDA announced it would be proposing three rules to strengthen the enforcement of the Packers and Stockyards Act.  This comes as more Congressional members are calling for investigations and greater enforcement of antitrust issues in the beef packing industry. 
Secretary of Agriculture Tom Vilsack said, "The Packers and Stockyards Act is a vital tool for protecting farmers and ranchers from excessive concentration and unfair, deceptive practices in the poultry, hog, and cattle markets, but the law is 100 years old and needs to take into account modern market dynamics. It should not be used as a safe harbor for bad actors. The process we're beginning today will seek to strengthen the fairness and resiliency of livestock markets on behalf of farmers, ranchers and growers."
The announcement says USDA:
intends to propose a new rule that will provide greater clarity to strengthen enforcement of unfair and deceptive practices, undue preferences, and unjust prejudices.

will propose a new poultry grower tournament system rule, with the current inactive proposal to be withdrawn.

will re-propose a rule to clarify that parties do not need to demonstrate harm to competition in order to bring an action under section 202 (a) and 202 (b) of the P&S Act.
The North American Meat Institute (NAMI) said, "In the past, these sorts of proposals have been opposed by many livestock producers and Congress. In fact, the concepts embodied in these proposals have been rejected by eight federal appellate courts. They were a bad idea in 2010, they were a bad idea in 2016, and they are a bad idea in 2021. Should these proposals be implemented, they will limit producers' ability to market their livestock the way they see fit and will lead to costly, specious lawsuits."
The National Farmers Union in a statement said, "In its announcement earlier this week about strengthening the food system, USDA identified the need to address the unfair treatment that many farmers and ranchers face in the marketplace – and the publication of the these planned administrative actions are a strong step in the right direction. We commend USDA for proposing meaningful reforms and look forward to providing additional feedback in the coming weeks and months."
The Obama administration proposed similar rules in 2010 and met strong opposition from the meat industry, National Pork Producers Council, National Cattlemen's Beef Association, and National Chicken Council.
This will be a very long process, and the proposed rules are not expected to be released until later this year.
Senators Propose Office of the Special Investigator for Competition - The "Meat Packing Special Investigator Act" introduced by Senators Jon Tester (D-MT), Chuck Grassley (R-IA), and Mike Rounds (R-SD) would create within USDA's Packers and Stockyards Division an "Office of the Special Investigator for Competition Matters."  The office is designed to focus on anti-competitive issues and antitrust enforcement.
The USDA special investigator would have a team of attorneys and investigators with subpoena power to address and prevent anticompetitive practices in the meat and poultry industries and enforce antitrust laws.  The office would consulate with the Department of Justice and the Federal Trade Commission regarding competition and trade practices in the food and agricultural sector.
Senator Jon Tester (D-MT) said, "...corporate consolidation is a direct threat to our national security, because a single cyber attack that threatens the very food we eat is proof that something must be done, and fast.  That's why this bill is so important-it devotes the needed tools to USDA to shore up our national security and address anticompetitive practices in the industry that threaten Montana ranchers and consumers."
The U.S. Cattlemen's Association said, "This bill comes at a critical time for the U.S. cattle industry.  To ensure a level playing field for U.S. cattle producers we need a referee that can call foul on anti-competitive market practices." 
Secretary of Agricutlure Tom Vilsack said during a Senate Agriculture Appropriations Subcommittee hearing that the legislation was a "good proposal."
Additional Covid Assistance to AG Producers and Businesses – USDA announced it will be providing another round of aid to producers and businesses as part of the USDA Pandemic Assistance for Producers initiative.  The new round of payments will be to fill "gaps and disparities" in the previous rounds of payments.
According to USDA:
$200 million: Small, family-owned timber harvesting and hauling businesses.

$700 million: Biofuels producers

Support for dairy farmers and processors:

$400 million: The new Dairy Donation Program to address food insecurity and mitigate food waste and loss.

Additional pandemic payments targeted to dairy farmers that have demonstrated losses that have not been covered by previous pandemic assistance.

Approximately $580 million: Supplemental Dairy Margin Coverage for small and medium farms

Assistance for poultry and livestock producers left out of previous rounds of pandemic assistance:

Contract growers of poultry

Livestock and poultry producers forced to euthanize animals during the pandemic (March 1, 2020 through December 26, 2020)

$700 million: Pandemic Response and Safety Grants for PPE and other protective measures to help specialty crop growers, meat packers and processors, and seafood industry workers, among others.

Up to $20 million: Additional organic cost-share assistance, including for producers who are transitioning to organic.
 USDA expects the new assistance will be available within 60 days.  This is in addition to the $11 billion that has already been provided to producers. 
Subscribe to Our Newsletters
National Hog Farmer is the source for hog production, management and market news
You May Also Like
---