Rebuilding demand for U.S. pork with key customers in Taiwan
Rebuilding demand for U.S. pork with key customers in Taiwan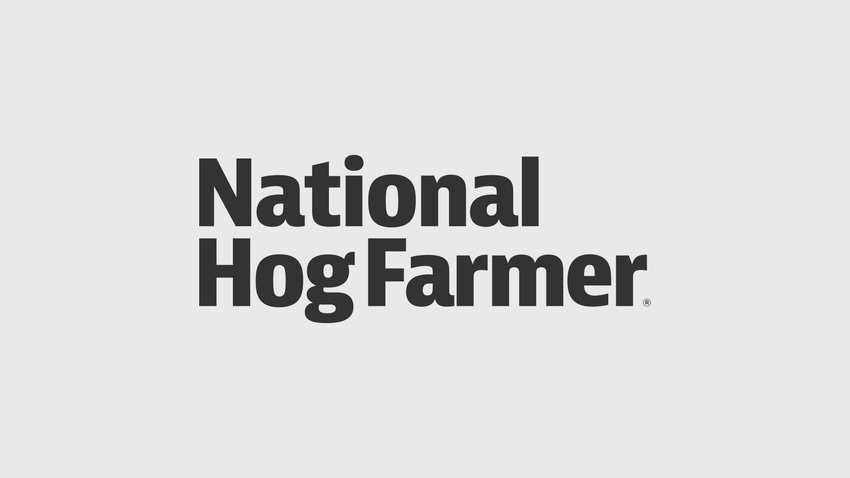 U.S. pork exports to Taiwan have trended higher in 2015, increasing (through October) nearly 40% from a year ago in volume to 18,091 metric tons and 10% in value to $35.5 million. While this increase is a positive development for the U.S. industry, exports to Taiwan are still significantly lower than those of years past. Exports to Taiwan actually peaked in 2009, reaching 42,689 mt valued at $66.6 million.
Taiwan is typically at least 93% self-sufficient in pork production, with variations in annual import volumes resulting from shortages of certain high-demand items, and changes in the spread between domestic and global prices. U.S. pork exports have been hampered by Taiwan's enforcement of a zero-tolerance policy on ractopamine residues and the negative publicity this issue has generated in Taiwan.
"Because ractopamine is a confusing issue for Taiwan's pork processors, they want more information to convey to their customers to regain their loyalty and confidence in U.S. pork," says Davis Wu, Taiwan director for the U.S. Meat Export Federation. "So we recently conducted an educational seminar to address the needs and concerns of key Taiwanese pork processors. Major importers were the primary target for the seminar, allowing them to pass the information along to their clientele."
TungHai University was the venue for the seminar, which focused on further processing trends and highlighted the advantages of U.S. pork raw materials. More than 100 processors, distributors, restaurant owners and other industry partners gathered on the university's campus in Taichung City for the program, which was funded by the USDA Market Access Program and the Pork Checkoff.
Wu said the seminar came at an important time because Taiwan's importers continue to take a conservative approach with U.S. pork, even as demand for pork raw materials in the country's processing sector grows.
Technical concepts featured during the seminar focused on optimizing the value and quality of further processed products. Travis Arp, USMEF technical services manager, presented an overview of current trends in the United States and discussed the advantages of U.S. pork as a raw material.
Hunger for knowledge
"The audience wanted to gain better knowledge of why using U.S. raw materials would improve their finished product and add value to what they currently produce," explains Arp, who also touched upon the seminar's ultimate goal. "Although the ractopamine-related trade barrier cannot be resolved in the near term, providing end-users educational information on U.S. pork quality is very important and a priority for USMEF."
Following a series of presentations by local further processing experts, the USMEF held a tasting session, introducing branded U.S. pork sausages and a variety of other unique pork products in cooperation with TungHai University and T-Ham, one of Taiwan's largest pork processors. The USMEF prepared processed pork products using U.S. pork picnics and hams, drawing favorable responses from seminar attendees.
"U.S. pork is well liked in the Taiwanese market, despite the negative voices," Wu says. "The seminar was an important venue for promoting and marketing U.S. pork, creating more opportunities for our industry partners and rebuilding a positive business environment."
Positive reports
Following the seminar, an article in the Economic Daily News, one of Taiwan's mainstream newspapers, reported positively on the U.S. pork industry. The article highlighted several positive attributes of the U.S. pork production system, including the Pork Quality Assurance Plus program, disease prevention efforts and reliable feedgrain supplies.
Following large imports in 2014, when porcine epidemic diarrhea virus impacted Taiwan's production, Taiwan continued to import more pork through October of this year, with volume up 36% to 119,922 mt. In previous years, the European Union had a relatively small market share, but imports from Europe increased in 2014 and the upward trend has continued this year (47,961 mt, up 49% year-over-year). Imports were also larger from Canada (36,757 mt, +84%). Reflecting a recovery in Taiwan's production and lower global pork prices, Taiwan's live hog prices have declined this year. October prices averaged $0.97 per pound, down 21% from last year. Import demand has remained strong, and the USMEF continues to work to regain U.S. market share.
Data sources: USDA and USMEF-Taipei
Subscribe to Our Newsletters
National Hog Farmer is the source for hog production, management and market news
You May Also Like
---