Reasons for optimism despite grim 2023 start
Reasons for optimism despite grim 2023 start
Buyers paid higher prices in June for lower quantities of hogs, Prop 12's boost to wholesale cutout values, beef retail prices to remain high.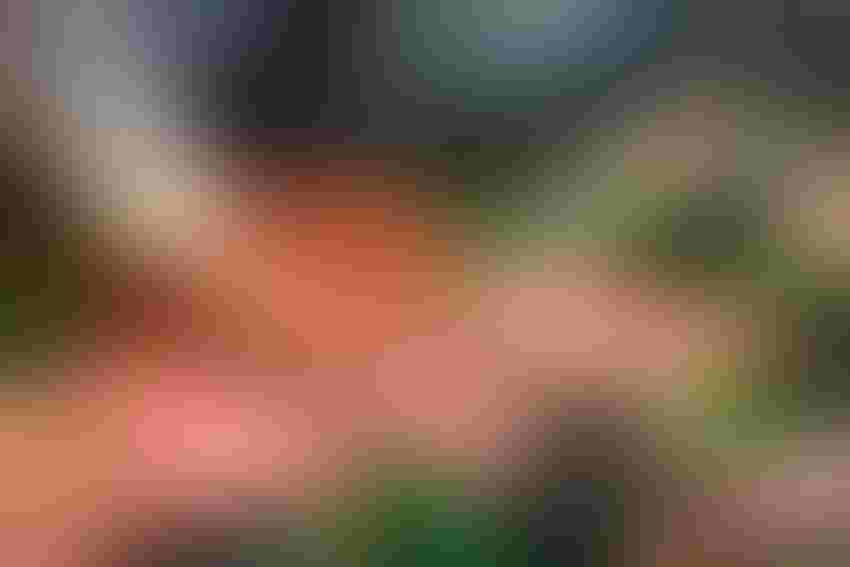 The June 1 Quarterly Hogs and Pigs delivered both expected and unexpected news for the U.S. pork industry. Breeding and market hog inventories, as anticipated, came in about the same as a year ago, indicating the number of hogs likely to be processed between June 1 and early October. However, the report also threw a curve ball, with the March–May litter rate coming in at an impressive 11.36 pigs per litter. According to the USDA Economic Research Service's Livestock, Dairy, and Poultry Outlook for July 2023, this was higher than most analysts' expectations but consistent with recent reports from the Swine Health Information Center.
"The reports showed a moderating of cases testing positive for most virulent swine diseases, especially of the various strains of porcine reproductive and respiratory syndrome, a disease that has wreaked untold havoc—in swine deaths and financial losses—along the pork production chain for the past few years," states USDA ERS Agricultural Economist Mildred Haley.
Haley says the breeding information contained in the latest quarterly report highlights the industry's approach to managing hog production in a time of both high feed costs and weak consumer demand.
According to Iowa State Estimated Livestock Returns, pork producer losses have averaged more than $32 per head (live) between November 2022 and May 2023. However, since December 2022, there have been minimal breeding inventory changes.
"It appears that even in the face of considerable losses, hog producers have opted to maintain breeding inventories largely intact, varying its numbers only seasonally, unlike in the past when losses would bring on relatively swift and significant reductions in numbers," Haley notes. "This approach to managing a breeding operation under a prolonged period of financial stress is likely driven by the current structure of the U.S. hog industry—particularly the capital-intensive farrowing-to-wean end of the business—that aims to minimize reductions in sow numbers even during periods of extended financial loss."
To limit short-range losses this year, pork producers have instead been marketing hogs at lighter-than-usual weights. Producers have also been lowering hog supplies by farrowing fewer sows. For example, weekly estimated average live weight of barrows and gilts for Iowa, Southern Minnesota, and South Dakota has averaged 285.2 pounds through week 26 of this year, compared to 287.7 pounds the same week last year.
Haley points out that while quarterly farrowings and farrowing intentions this year are lower, litter rates often compensate for farrowing reductions.
"This was the case in the first and second quarter of 2023 when relatively strong litter rates—especially in the March–May quarter when the litter rate was 11.36—offset farrowing reductions," Haley states. "Although as producers follow through with farrowing intentions as stated in the June report, strong litter rates in the third and fourth quarters of 2023 could mitigate the size of the decline in the pig crops implied by the intentions."
Somewhat higher weights are expected for the December- February 2023 pig crop as corn prices subdue. Pork production for the quarter is expected to reach 6.6 billion pounds, 1% above a year ago. Live 51-52% lean hog prices are expected to average $63 per cwt in the third quarter—more than 21% below average prices a year ago and below break-even for many U.S. hog producers.
The larger spring pig crop plus expected heavier dressed weights should yield a Q4 2023 production volume of 7.1 billion pounds, 3% greater than a year ago. Greater pork supplies should also drive hog prices lower, with prices projected to average $57 per cwt for the quarter, about 10% below a year ago.
Haley notes even if producers follow through on their stated intentions with 4% fewer sows in the June–August quarter, a modest increase in litter rates would still produce considerably less slaughter-ready hogs in the first quarter of 2024. Also increases in average estimated dressed weights due to lower feed costs will not likely offset lower animal numbers.
Q1 2024 pork production is expected to be about 6.9 billion pounds, almost 3% lower than a year earlier. Average first-quarter hog prices should be about $63 per cwt, almost 15% higher than a year earlier. If producers follow through on their reduced farrowing intentions, Q2 2024 should follow suit, Haley notes.
"The lower fourth-quarter 2023 pig crop deriving from 4.5% lower intended farrowings is likely to yield a pig crop— even with trend increases in litter rates—that is too small to be offset to by anticipated estimated average dressed weight increases from moderating feed costs," Haley states. "Second-quarter 2024 pork production is expected to be about 6.5 billion pounds, over 1% below production a year earlier. Hog prices for the second quarter of 2024 should average $68 per cwt, just under 20% higher than hog prices a year earlier."
There are reasons to be optimistic though, as Haley points to several signs that the hog and pork markets may have changed direction.
"First, hog slaughter numbers turned seasonally lower in June, as did pork production. Estimated federally inspected (FI) hog slaughter in June this year was about 10.375 million head, almost 1% below a year ago. Pork production was more than 2% below a year ago, with lower dressed weights. June 2022 FI dressed weights were 215 pounds per head, while weekly average weights this year were estimated at about 212 pounds," Haley says. "As indicated earlier, June hog prices averaged more than 20% below prices a year ago, but the graph of daily hog prices below suggests that buyers began to pay higher prices in June for lower quantities of hogs." Another note of optimism is the surge in wholesale value of the hog carcass cutout from an average $82 per cwt. During June, pork wholesalers responded to an accommodation by the State of California to allow noncompliant pork under the terms of Proposition 12 to enter the state. A Superior Court judge signed such an order on June 16, allowing noncompliant pork to enter California until June 30.
Haley says the impacts of increased buying to deliver pork to California before the June 30 deadline is evident in the daily cutout prices.
"Lower June pork production, coupled with a surge in demand, yielded wholesale cutout values that averaged more than $95 per cwt after June 1," Haley notes. "While the final effects of Proposition 12 accommodation are not clear, it is likely that large volumes of pork delivered to California in June during a period of lighter-than-average production gave a boost to wholesale cutout values. Nevertheless, with the continued tight supplies of market-ready hogs limiting pork supplies, the cutout continued to increase to almost $110 per cwt on July 10, signaling that wholesalers are paying higher prices for pork cuts than at any time in 2023."
Another source of optimism is that beef retail prices are expected to remain high for the balance of this year and through 2024, as beef production continues to decline, by 4.3% this year and 8.5% in 2024. The ERS retail choice beef composite for June was about $8.14 per pound, up from $8.08 in May.
"The retail beef composite this year is likely to remain relatively high for the balance of 2023," Haley notes. "Conversely, the ERS pork retail composite value declined in June to $4.68 per pound, from about $4.73 per pound in May and will likely maintain a favorable relationship with beef.
"If the beef–pork retail price spread remains relatively wide it is possible that for many consumers, beef is pushed into the realm of luxury goods, purchased less often; the consequence being increased numbers of consumers heading over to the pork section of the meat case."
Subscribe to Our Newsletters
National Hog Farmer is the source for hog production, management and market news
You May Also Like
---