Prop 12 prevails in court, but future challenges remain
Prop 12 prevails in court, but future challenges remain
Legislative Watch: Prop 12 may raise other constitutional questions; Biden talks farm bill with ag committee; Subcommittee hearing emphasizes need for trade.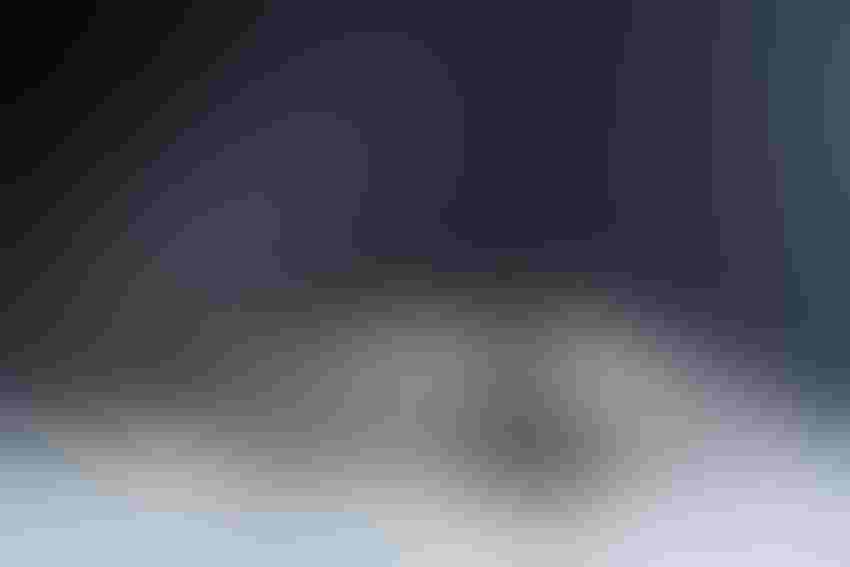 The United States Supreme Court ruled against the National Pork Producers Council and American Farm Bureau Federation in a case challenging California's Proposition 12 rules governing pork production. The 5-4 decision in National Pork Producers Council v. Ross was written by Justice Neil Gorsuch, who said, "While the Constitution addresses many weighty issues, the type of pork chops California merchants may sell is not on that list."
Justice Brett Kavanaugh wrote a partial dissent that many see laying out a potential roadmap for future challenges to laws like Proposition 12. In it, he said, "Although the Court today rejects the plaintiffs' dormant Commerce Clause challenge as insufficiently pled, state laws like Proposition 12 implicate not only the Commerce Clause, but also potentially several other constitutional provisions, including the Import-Export Clause, the Privileges and Immunities Clause, and the Full Faith and Credit Clause. … [I]t will be important in future cases to consider that state laws like Proposition 12 also may raise substantial constitutional questions" under these clauses. Animal rights groups have pledged to pursue more ballot measures like Proposition 12 in additional states, potentially teeing up future challenges on different legal grounds.
In response to the ruling, House Agriculture Committee Chairman Glenn "GT" Thompson (R-PA) said, "I certainly respect the authority of the individual States and I appreciate the Supreme Court's instinct to exercise caution when adjudicating conflicting state interests. That said, I am disappointed in today's decision on California's Proposition 12. U.S. producers simply cannot operate in a system where one state can dictate production standards for the entire country. I will continue to review today's decision and explore solutions that ensure the hardworking farmers and ranchers who put the food on the tables of the American people can do so without being unduly burdened by excessive regulation."
Biden talks with ag committee leaders regarding the farm bill
On Thursday, President Biden organized a farm bill discussion at the White House with USDA Secretary Tom Vilsack, House Agriculture Committee Chairman Glenn "GT" Thompson (R-PA) and Ranking Member David Scott (D-GA), and Senate Agriculture Committee Chairman Debbie Stabenow (D-MI) and Ranking Member John Boozman (R-AR). In an interview after the meeting, Senator Boozman told Agri-Pulse the discussion was "very, very cordial but somewhat general in nature."
Following the meeting, the four Congressional leaders issued this joint statement: "Today, the four leaders of the Agriculture Committees had a conversation with President Biden and Secretary Vilsack on the importance of passing a bipartisan farm bill this year. The farm bill is a jobs bill. It is a safety net for farmers and consumers, and it is an investment in our rural communities and the health of the American people. The Agriculture Committees have a long tradition of bipartisan cooperation, and we look forward to continuing that tradition through our work on the 2023 Farm Bill."
The current farm bill expires on Sept. 30. Both Congressional Agriculture Committees continue to hold hearings and discuss the outlines of the next bill.
House subcommittee hearing emphasizes need for trade
The House Agriculture Subcommittee on Nutrition, Foreign Agriculture and Horticulture held a hearing Thursday focusing on the importance of global agricultural trade to the American farmer. Witnesses emphasized the value of USDA's Foreign Market Development program and Market Access Program. Funding for the programs has not increased since the mid-2000s, despite inflation and the growth of export markets.
In his opening statement, Subcommittee Chairman Rep. Brad Finstad (R-MN) said, "It's imperative that the trade programs in Title III work efficiently and effectively and can be fully utilized by our producers. So as we continue to gather information from stakeholders ahead of the next farm bill, we need to have a clear picture of the trading economy, our producers are engaged with day in and day out."
Witnesses pointed to the large return on investment taxpayers gain from the FMD and MAP programs. Gregg Doud, the former chief agriculture negotiator under the Trump administration, said, "If every dollar you spend, you're getting $25 back in terms of more exports, I think that's a pretty good place to spend some money."
Subscribe to Our Newsletters
National Hog Farmer is the source for hog production, management and market news
You May Also Like
---